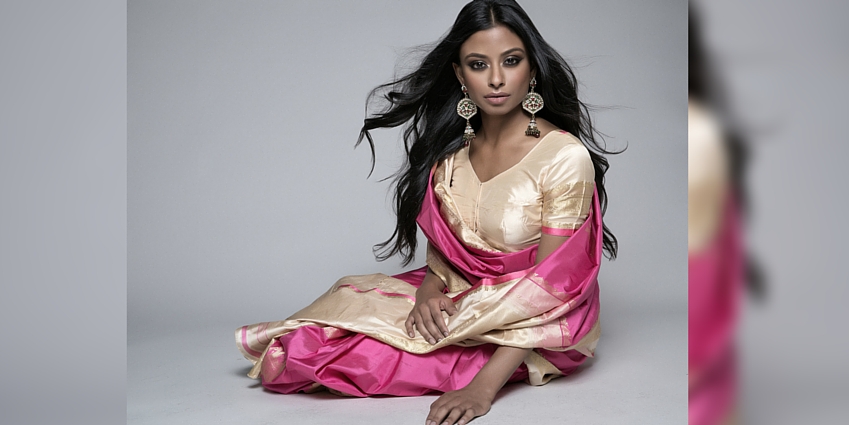 Hey, brown girls!
You may remember me from my Brown Girl Magazine series:
"Pageant Diaries." I haven't written in a while, mostly because I was taking a break from pageants. I left a full-time nutrition job last year and have since been working as a model and actress, as well as a career in the fashion industry.
I always thought I would want to work in fashion merchandising or as a buyer, but I haven't been able to bring myself to give up modeling and acting for a full-time fashion job.
I have enough work to say that I'm an actress and model, but not quite enough to live off of it as a career. The amount of work that I've gotten, though, is enough to keep my hopes up that I will make it.
It's been a confusing month. I started getting more modeling work in the same month that I was accepted to attend FIT in the fall as a fashion business management student (formerly known as the fashion merchandising and management program).
As much as I love fashion and running my fashion blog, there is a big part of me that is calling me to take acting classes and try to get a spot on a television show.
I still have time to decide whether I will be attending FIT in the fall or if I will be deferring admission to work as an actress and model, but I have decided that I want to chronicle my journey of ups and downs in my career for the readers of Brown Girl Magazine in this new series called #ModelingDiaries.
Enjoy, readers!
---
Sheena Pradhan is a 27-year-old actress, model, writer, stylist, nutritionist, fashion blogger, content creator, and self-proclaimed branding expert. She always thought she would be a buyer for a big fashion brand, but in her winding journey, she has fallen in love with acting and modeling, which she does full-time. Follow her personal journey on her blog, Tuline Tulip.