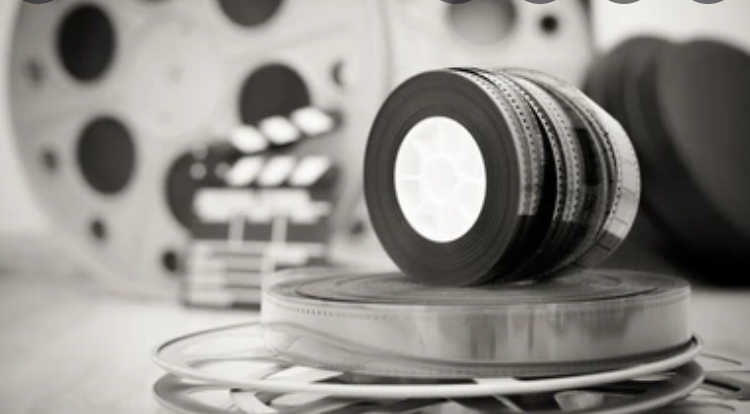 When I was younger, I suffered from nightmares. I loved documentaries about Ancient Egypt and the discovery of different mummies in the Valley of the Kings, but the dramatic close-ups of the preserved bodies triggered nightmares so bad I would jolt up awake three, four times a night. For some reason, the bags under my eyes and racing heartbeat didn't outweigh my fascination with the subject matter. Until I left that phase of my life, bedtime equaled unrelenting fear. 
What eventually put me back to sleep was joining my family in the living room every night before bed to watch DVDs featuring classic Hindi song collections from the 1950s through the '70s. My parents are huge Bollywood song aficionados. Their connection with this era isn't Bollywood in the modern-day loud techno-meets-Hindi sense, but based on slower, emotional reflections on love, loss and friendship. In just a few minutes, these old film songs hit every emotion from companionship to loneliness.
My foray into this world began on our gray recliner, battered from years of use and many a spilled drink, intermittently reflecting light on its leathery exterior. My dad took up most of the space on the chair in full recline, but for a small nook and cranny here and there. Those spots were made for me and my toddler sister. We sat too far back in the chair to see the whole TV screen but were content with just enough of it to see actors and actresses pop up from bygone eras in our living room. 
In the lurid glow of our mid-2000s flat screen, these musical guides showed us India as it was in the '50s, '60s, and '70s while characters crooned about their beloveds while hiding behind trees or glowing on sunlit hills in spring. Later in the night, benevolent drowsiness would wash over me. Sometime between my parents chatting about their childhood memories and my sister insisting we replay the same song ten times, I would drift off as if under a spell.  
This was my new-age, immigrant "Waltons" moment, wherein I embraced the chaotic chatter and full-throated singalong filling the room with the first notes of our favorite Mukesh song.
The rest, as they say, is history: Over the past decade of our favorite family pastime, my fleeting curiosities about the particulars of these songs have become well-worn roads in my brain, trod upon with warmer familiarity each time. Growing up in a Tamil-American family, I never learned Hindi like my parents did in school, so the lyrics of these songs were entirely lost on me. They still are. Nevertheless, my sister and I were always keen to catch a cadence. In our best attempts at Hindi, we obsessively sang the same songs and watched, re-watched, and re-watched the rewatch of the same music video. Our favorite songs became known for their settings as much as their melodies: "Dad, what's that black-and-white song with the one sad guy on the boat?" 
I owe this collection of songs and artists my ability to overcome my nightmares altogether. Though I don't have nightmares now, my anxiety can sometimes rear its ugly head. No matter where I am, hitting "shuffle" on a Kishore Kumar playlist can melt all that away in the first note.
In tandem with this tradition, I trained classically in Carnatic vocal music for my entire childhood and adolescence, and briefly in Hindustani music. Singing has always been a heavy feature in my life.
As I grew my musical knowledge, though, it never occurred to me to go into depth about why I love this music, and the great artists behind it, so much. Mohammed Rafi's voice just is the equivalent of ice cream with honey, and it just is magical to hear the range of individual notes that Lata Mangeshkar can cover in the span of just a second. There is an unstated but undeniable quality of composition, melodic motif, and the manipulation of any given musical note that, in my view, is impossible to reproduce today or in almost any other genre.  
I have spent every drive, every walk, every idle hour on the couch over the years meditating on Hindi cadence. I savored words I don't know the meanings of but fell into the melodies with a familial comfort that rivals my mom singing me lullabies and Tamil songs to sleep as a toddler. Today, I carry the proud distinction of having Lata Mangeshkar as my number one artist on Spotify.
My lifelong love for filmi music has, over time, grown into a solitary passion. I haven't run into others who openly discuss their connection with classic filmi songs who aren't my parents' age.
But I had one exceptional, delightful moment while riding the train up to San Francisco, California for a day trip.
On the train, I usually sit in a tight, closed unit on my seat. I compress and contort myself to avoid as much contact as possible with the dried gum on the armrest and plug into my playlists. I tune out to the faint smell of weed and the scuffling of Patagonias as folks ebb and flow like the Bay itself all the way up the Peninsula. This time, I had one earbud out so I could hear the conductor's crackly stop announcements. I was anxious to scramble to my feet and shuffle out to the right spot.
As I struggled to make out the stop "Millbrae" over the intercom, I perked up at the phantom sound of a familiar tune. I looked over my shoulder and found a young Indian man, probably in his late 20s and wearing a Google-branded quarter-zip, playing a Hawaiian-inspired classic Lata Mangeshkar song on full blast. He hummed along as if it were second nature. I marveled at his abandon and darted my eyes around to see if anyone was glaring or shrinking away. But I found nothing. 
This man was in perfect reverie, and the world was in perfect ignorance all around. As I sensed the engine's dense rumbling and observed the rapid movements of people streaming in and out before we rattled along again, I took to my own hunched form and started to hum along to the music in my softest voice. I unclenched my fists and felt myself smile softly as the train chugged away into the February mist. 
Ajeeb dastan hai yeh…
(A strange story this is…)