by Proma Khosla 
It's been a tumultuous year for the "The Mindy Project," from cancellation on FOX to renewal on Hulu and now, its best season premiere yet.
We last saw Mindy Lahiri in New York, reconsidering her relationship in the wake of Danny Castellano's proclamation that he will never marry again, and Danny went to in India to declare his love—and existence—to Mindy's oblivious parents. Morgan Tookers calls Mindy from Peter Prentice's wedding to demand she account for her boyfriend being a no-show. Since Mindy has no idea where Danny is, she panics and wonders how life would be if she wasn't in a relationship with him.
With that "what if" hanging in the air, Mindy goes to bed, and wakes up in an alternate reality where she is married to handsome TV producer Matt (Joseph Gordon-Levitt), who she lives with in a penthouse above Gramercy Park in New York City.
Meanwhile (in reality), Danny is taken in by Mindy's father (Ajay Mehta) and beings to waver on his decision to tell Mindy's parents the truth.
The Lahiri's don't think highly of the anonymous father of Mindy's baby, who they see as a good-for-nothing that abandoned their only daughter and their grandchild. Mindy's dad and mom (Sakina Jaffrey), are in process of finding Mindy a husband; Danny, naturally, can't wrap his mind around the concept of arranged marriage, and is in shocked to learn that through this long-standing cultural system of matchmaking is how the charming Lahiri's met.
Simultaneously, Mindy continues to investigate her strange new life, in which she and Danny are begrudging coworkers who never kissed on a plane or atop the Empire State Building. And, it turns out that this Mindy is cheating on her husband with male midwife Brendan Deslaurier (Mark Duplass). She decides to come clean to Matt—only to find out that they have an open relationship and often have threesomes with everyone from Matt's college roommate to Michael Fassbender.
Morgan tracks Danny down in India, and he has no sympathy to spare for the frightened doctor. Danny, still too scared to admit the truth ends up cooking dinner for the Lahiri's and even puts on a Red Sox sweater.
Seething, Morgan invites Sendhil (Kunal Nayyar) a hedge fund manager and a potential suitor for Mindy, to meet the Lahiri's. Eventually, Morgan's meddling works and Danny finally comes clean and tells the Lahiri's who he really is.
Danny admits that:
A) He is Mindy's baby daddy
B) He doesn't believe in marriage
C) He doesn't like the Boston Red Sox.
And then things get really good, because the Lahiri's don't blow up over traditional marriage values and the fact that Danny isn't Indian or literally any other easy conflict that writers of South Asian storylines seem to regularly pull out of hats. Their issue is with Sendhil, who calls Mindy "a lemon" when he learns that she's 35, unmarried and pregnant.
The Lahiri's completely own Sendhil by telling him how amazing their daughter is and how amazing they find each other. Their love and loyalty visibly moves Danny, who's ready to take any punishment for lying. Instead, Tarun Lahiri admonishes Danny for putting more time into worrying than into his relationship. "Go and take care of our daughter," Mother Lahiri said. "You can call it whatever you like."
In the progressively worsening alternate reality, Mindy finds Danny on a date with Freida Pinto, (thus outing every brown girl's secret worst nightmare). Mindy demands to know why he didn't kiss her on that fateful flight from L.A., and it's because—like the Danny we know—he was scared. They kiss in the rain before he runs away, and an oncoming bus jolts our heroine from her nightmare.
Mindy wakes up in the world as it should be, with Danny at her side, still sweaty from his Indian sojourn. Mindy is just happy to see him; marriage or no marriage, she wants to be with Danny. And Danny, it turns out, acquired a little faith during his time with the Lahiri's—he figures if two strangers can stay together for 40 years, maybe marriage isn't a total scam. He kneels next to the bed and proposes and I totally didn't scream or cry.
Mindy Kaling fans will remember she wrote and directed an excellent Diwali episode of "The Office." It's been almost a decade since that episode aired, but now there are sloppily written South Asian characters all over TV and film, and most of the time they seem to miss the mark for realism and relatability.
With Kaling back to helming these stories, all is right with the world: The Lahiri's are vibrant and funny, and they feel more like extensions of the show's existing universe than token ethnic characters trying to spoon-feed the audience a Lesson in Culture. It's as refreshing in 2015 as it was in 2006, and I can't wait to see more of it.
Memorable Quotes From Season 4 Episode 1:
"Hey honey, can I see your birth certificate?" Mindy said to husband Matt.
"Judging by your build and your denim jacket I just assumed you were an old Native American man," Matt said.
Morgan's entire wheelchair monologue
"Since the father won't step up to the plate like Mannie Ramirez, we had to take the bone and run with it, like Rob Gronkowski" Mr. Lahiri said.
"The only thing I've ever cheated on was my vision test, and that was a victimless crime" Mindy's narration before she walks into a chair.
"His office hours are poorly attended because he teaches it right the first time," Mindy's mother said, in reference to her husband.
---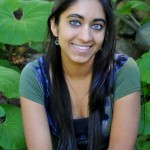 Proma Khosla is a writer, dancer and proud resident of New York City. She graduated from the University of Michigan, where between cultural shows and dance competitions she somehow earned a B.A. in Communication Studies. Her degree and her work with the Michigan Daily gave her an unshakeable desire to work in editorial and entertainment–basically to talk about TV and movies all day in the hopes that someone will care to listen. She also writes for GeekyNews, Fantastic Fandoms, and has an impressive collection of personal journals that live in shoe boxes under her bed.