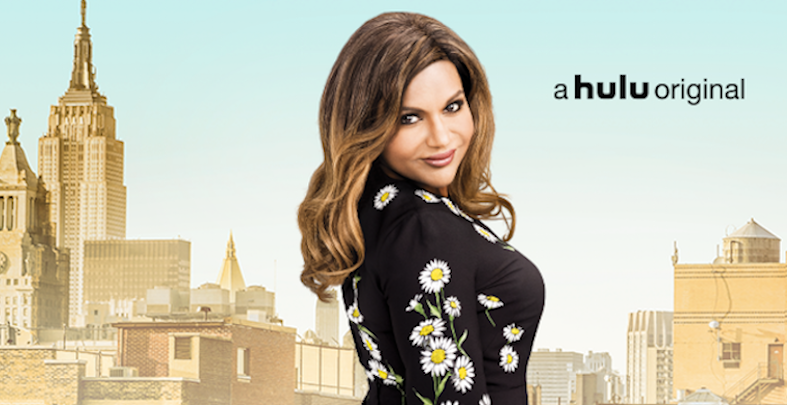 by BG Staff – Follow @browngirlmag
When "The Mindy Project" premiered in 2012, it signaled a new wave of the situational comedy. From multihyphenate Mindy Kaling came a "romantic comedy" that distinctly showed us that meet-cutes in elevators and whirlwind romances aren't always the pathway to happy ever after. Kaling, a self-professed lover of the rom-com genre, upended the rules by playing in the gray area. With the final episode airing Tuesday on Hulu, "The Mindy Project" has changed drastically since its inception – and while the show may not tell the most memorable story, its journey has been the most fascinating part.
"The Mindy Project" debuted on FOX in the height of network comedies ruling primetime, and it feels very much descendent of the NBC Thursday comedy heyday. But the series attempts to be a workplace sitcom, a romantic sitcom, and a New York City sitcom all rolled into one — it's a lot of legwork for a twenty-two minute show and it didn't always hit the mark. When FOX canceled the show and Hulu picked it up, there were visible and palpable differences in the creative direction: the characters became looser, there was more swearing, there were more risks.
"The Mindy Project" is one of the first transitional streaming shows, having a foot in two completely different eras and its inconsistencies stem largely from that identity crisis. Peak TV and streaming networks have notoriously allowed creators to run with their wildest ideas, and "The Mindy Project" got to enter that phase late in its run. Being picked up in the fourth season, the writers room had to adapt to the new freedoms they were given while also grappling with the stories they had set up — and it didn't always work.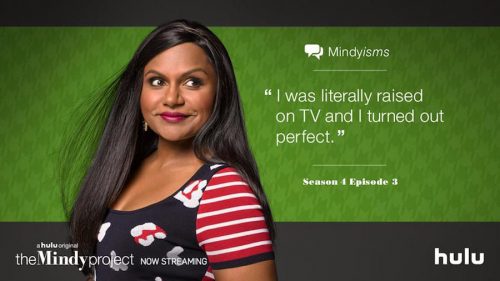 For most shows, the pilot sets up the entire series – a lofty task regardless of the story. There should be multiple conflicts, all of which provide fodder for the next ten to fifty to a hundred episodes, and hopefully more.
"The Mindy Project" remains a fantastic television pilot. We meet Mindy Lahiri, a 31-year-old OB/GYN, hopeless romantic, and certified mess. Her ex is getting married; she's hooking up with one coworker (Ed Weeks) while barely tolerating another (Chris Messina); she wants to fall into a cinematic romance, but lacks the tools – or even the time.
The conflicts introduced in "The Mindy Project" don't have much longevity. Mindy and Jeremy are hooking up when we meet them, but it ends quickly and is never mentioned again. This would be fine if it happened organically, but the show effectively writes their relationship out of its history (it did this again later with Mindy and Jody – remember when he bought her an apartment??). Even "New Girl" acknowledges that one time Coach and Cece made out because those things are never not weird.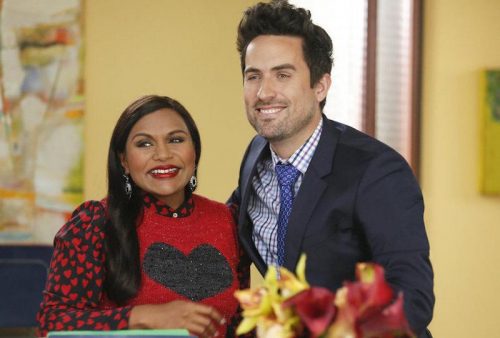 Over the years, the Mindy cast shifted and rotated in various permutations. The only characters who remain series regulars from the pilot are Mindy and Jeremy (whose character is completely different – except the poems). Morgan (Ike Barinholtz), one of the few mainstays, was introduced in episode two, and Danny stopped being a series regular in Season 5. The office staff rotated out entirely; even Mindy's friends changed and eventually vanished altogether to give free reign to the romance and workplace drama. Mindy had a son in Season 4, but it's still possible week-to-week to forget that Leo even exists (conversely, Jane the Virgin expertly integrates Jane's motherhood into Season 2 and beyond, with little Mateo stealing scene after scene).
For the most part, Mindy's romantic interests are forgettable. They provided week-to-week buzz in terms of guest stars, but few stuck around for many episodes (of note are Casey and Cliff, played by Anders Holm and Glenn Howerton, respectively). Even Ben (Bryan Greenberg) – Mindy's husband – is barely a blip with his rushed arc (and we didn't even see the wedding, rude). The laundry-list of love interests works on a show like "How I Met Your Mother" — another drawn-out rom-com — but works because the core cast remains consistent, but on Mindy it doesn't.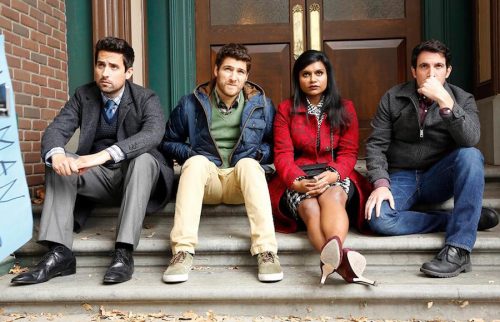 As "The Mindy Project" ends, it's hard to care about Jeremy's relationship with Anna (Rebecca Rittenhouse), who joined last season, about Jodi (Garret Dillahunt) and Collette (Fortune Feimster), or even the suddenly resurgent love between Morgan and Tamra (Xosha Roquemore).
Alternately, look at a show like FX's "You're the Worst", another series masquerading as a romance which was introduced in the pilot. YTW goes fairly dark in its subsequent seasons, but it introduced a small, consistent core cast from day one and stuck with them. The show has a smaller world, mostly without coworkers or side characters, and excels by virtue of being so insular.
There's no point lying about it: All that matters about "The Mindy Project" finale is that Danny and Mindy end up together. They were and are endgame, which has been the show's greatest strength over six years, two distributors, and several thousand guest stars (probably). The pilot introduced them as frenemies who have their moments, and that will they/won't they conflict held up. Like Jim and Pam, Ted and Robin, Jess and Nick – you can't help rooting for these two at any point in the show's history.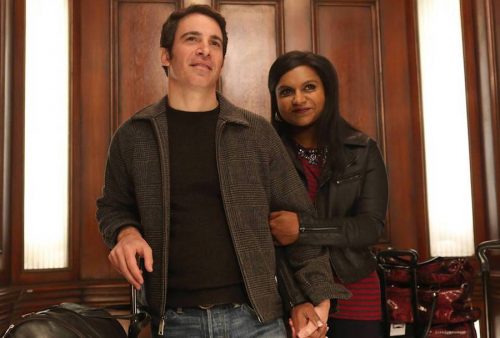 We'll always remember "The Mindy Project" as enjoyable, but it likely won't join the pantheon of timeless TV that we watch and re-watch for years after it ends. The jokes hit hard and the feels take you by surprise. It holds a special place in our hearts for the faith it placed in Mindy, a badass Indian woman running the show and sharing the stories she cared about. Mindy's best work is still likely ahead of her, and that's an exciting prospect.
We can't wait to see it.
[Photo Source: The Mindy Project/Facebook (Hulu)]