"Did you hear about Annamma Aunty's daughter? She just got into medical school. Abraham Uncle's son also just finished his engineering degree. You need to stop fooling around and be like them."
These are words that we, as South Asian-American children, have heard all too often. While our community has been undergoing a small revolution in terms of representation in the film industry (e.g. Hasan Minhaj, Mindy Kaling, Kumail Nanjiani, etc.), the lack of its presence in our own households is causing our narratives to be ripped out from under us. Society and the pressure of having immigrant parents are huge reasons why so many of us are funneled into the most secure and respected careers possible. Our parents and ancestors already took so many risks for us; how could we even imagine choosing a path that might dishonor their sacrifices? Especially when we have the belief that no one has accomplished it before.
The Nexus Initiative strives to make young South Asian-Americans, specifically those from the Keralan-Christian community, aware that there are professionals exactly like them who aspired beyond the stereotypes, took the risks that everyone advised against, and succeeded. These are the people who allowed us to have a Malayalee face who ran day-to-day operations in the White House during the Obama administration, to have a news anchor on CBS, and to have a C.E.O .who manages 2.3 billion dollars in assets. They are the next generation of role models that our parents can tell us to emulate.
Keralan-Christians who fall within the same denomination (Orthodox, Marthoma, Knanaya, Pentecostal, etc.) consider each other family after only meeting once.  However, it is difficult for many of us to even acquaint ourselves with Malayalees from a denomination different than our own.
"It astounded [the Nexus team] that despite the Keralan community being incredibly talented and accomplished in the professional realm, seldom do the second-generation immigrants come together and unite to advance our common interest. Which is why organizations like Nexus are an incredible tool for us to carve out a larger piece of the American dream."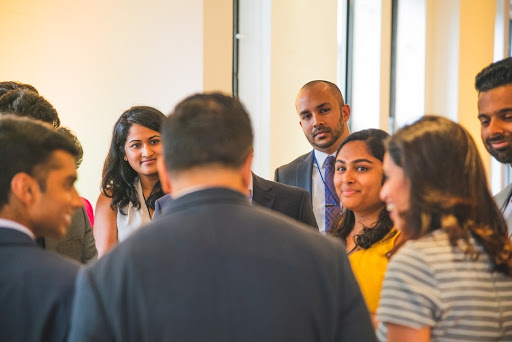 The Nexus Initiative aspires to bridge the gap and encourage us to look beyond the details that divide our sects. In that way, we become defined by our identity as Malayalees, and not by the small differences that separate us.
The Nexus Initiative began its presence with its Instagram (@thenexusinitiative) that features a prominent Keralan-Christian every week. Though the path to success may be replete with fallen trees and thorns, these individuals proved to the community and to the world that it was possible to make it to the other side. You cannot help but smile with pride and admiration after reading all of their stories.
The Nexus N1 Summit was the culmination of all of the efforts of the Nexus Initiative thus far, and it proved to be quite a magical moment for everyone involved. The people who were featured individually on Instagram were now standing together in the same room. There was an unequivocal descent of that imagined archaic wall that was built years ago.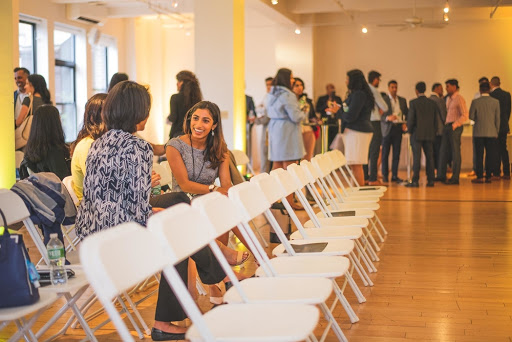 One of the team members says, "There were Knanaya Catholics talking to Marthomites about the law. There were Chicago entrepreneurs talking to New York physicians about healthcare. There were attorneys who had worked with the Obama Administration advising curious law students.  We finally accomplished what we all worked so hard at – bridge the divide. Between thinkers and executors, seasoned professionals and young blood, coast talking to coast, denomination to denomination. The only setting this had even a chance of talking were Keralan weddings and even then any professional/career talk is always fleeting. It dawned on us that we were laying the groundwork for a community think-tank. One that proved our premise. That if you find incredible people, put them in one room, extraordinary things can happen."
As for what is next for the organization, it is evident that the team has endless potential. They hope to create diversity for the Keralan-Christian community, and showcase "a broad network of individuals network of professionals that span every field, denomination, and state." Everyone should have access to this network with the goal of introducing young men and women to a lifelong mentor.
The team says, "In doing this, we see ourselves as the builder of a virtual hallway, one with endless doors for motivated people in our community to open and explore. Creating this hallway will take years and this will require patience, but with the support of our features and our followers, we know we can do it."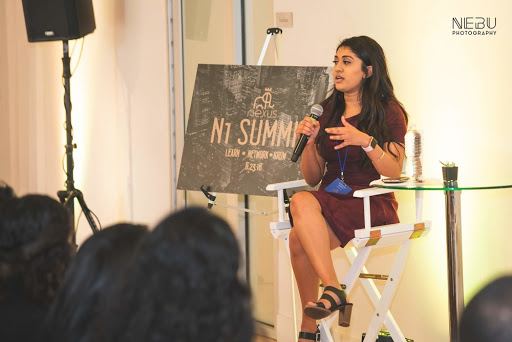 At the N1 Summit, keynote speaker Maju Varghese said, "With every generation, we get farther and farther away from the plane that brought our parents here."
Nonetheless, the further away we get, the tighter the chains become that will us to hold onto the security and traditions the older generation wants so badly to keep. The N1 Summit is one step in demonstrating that our ambitions should not be limited to the same ones as our distant relatives solely because they were successful in the path they took. The Nexus Initiative is breaking those chains that hold us back and is the catalyst to creating a better future for the next generation.