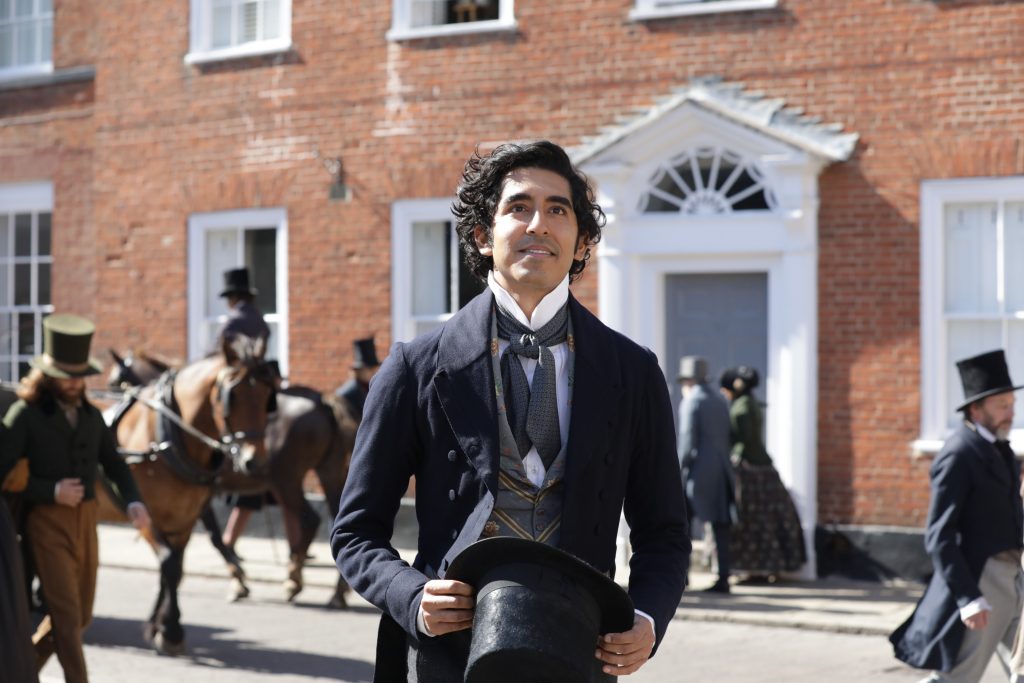 "The Personal History of David Copperfield" is a delightful, warm, and modern story filled with topics like racism, mental health, and much more. The film is directed and written by Armando Iannucci, who is best known for creating hilarious work like the multiple Emmy-winning series "Veep." Bonus: the film stars the one and only Dev Patel as David Copperfield.
We discussed "The Personal History of David Copperfield" with Patel and Iannucci in a roundtable discussion via Zoom last week. I took this interview very seriously. I dressed up, wore lashes, and told myself I was going on a date with Patel (little did he realize). As I was sat with my ring light, contour, and perfect video placement, we were greeted with the two familiar faces of the hour, joining from their homes. I will never forgive COVID-19 for cock-blocking this interview from happening in person.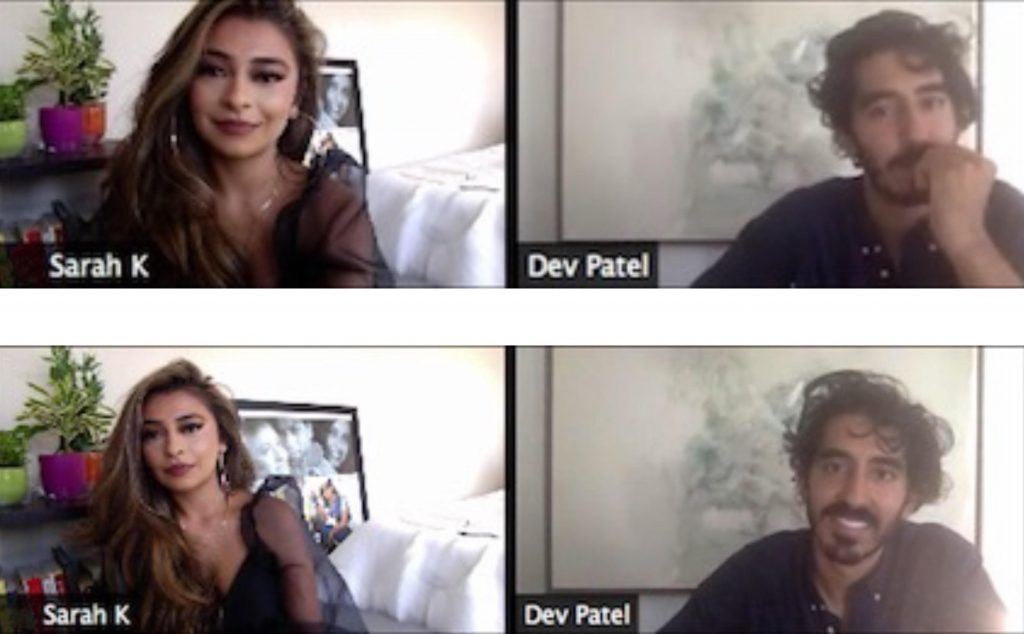 When asked about his time in quarantine and if he's been up to anything, Patel replied,
"Just existing, that's it."
Honestly, that is great advice and a humbling reality for us all. While discussing his character, Patel said,
"It's incredible to sort of exist in this world [Victorian Era]. The joys of sitting in the back of a carriage, wearing a top hat, and all of that molded me into this child-like lead."
David Copperfield has several nicknames throughout the movie, so I asked Patel if he has any nicknames.
"I used to get a lot of flack for my big ears and crazy hair. My sister used to call me Dobby The House Elf from Harry Potter. And my manager calls me the English patient because I'm always ill. The list will go on, have you got 30 minutes?"
The color-blind casting of "The Personal History of David Copperfield" is a direct challenge to the idea of whiteness and what a "typical" lead role looks like in film/TV. About this casting, Patel replied,
"I'm grateful to Armando, all of us as a cast, he allowed us to come together and show our talent. There's moments of real humor and euphoria."
Patel and the rest of the cast are the definitions of talent, and they show that an Asian man or Black woman can play characters from the Victorian Era without any fuss (exactly as it should be, in my opinion). The actors are playing characters that have nothing to do with any of their racial stereotypes or trauma. Patel continued,
"I think it's not just myself. You can look at the cast and all of their incredible performances. They all helped the cause. The industry is really changing. There's brave voices like Armando that really shine a light on how this can be done successfully. It adds value and makes the story more potent.  I've never read the book [David Copperfield]; we were forced to read Dickinson in school and I hated it. It was very bleak. But with Armando opening up the world in terms of casting… It made it more representative of the Britain I grew up in.

The opportunity for another young child not to miss out on the tale because now they can find a face that they can relate to. It's not just about diversity. Charles Dickens himself was the writer for every man. He would go and read chapters of his book and it was meant for the masses."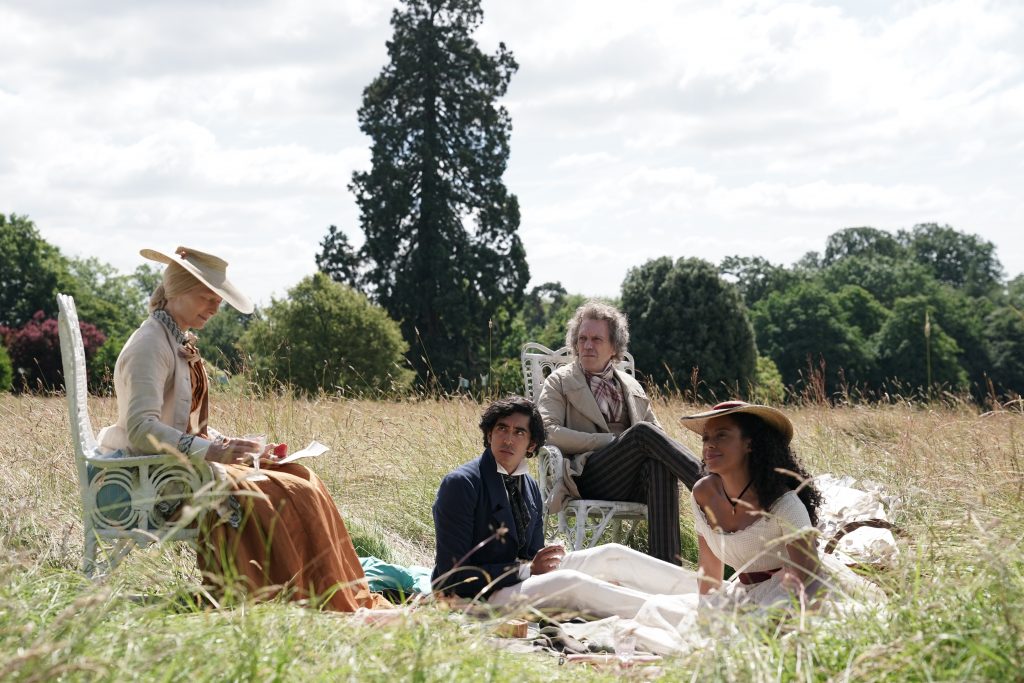 Finally, I asked what advice he had for young South Asian kids trying to be in arts, and his answer was passionate and honest.
"Wow, for any kid really: You gotta really love it. You gotta really love it. I'm a product of extreme luck, but you're really exposing yourself emotionally on a daily basis, and it's a tough industry. It infects every kind of relationship you have. Like, going off and making a movie, you have to hang up all your other duties as 'Dev' in the real world. Whether it's being a partner or a son or a brother. You immerse yourself 100% into this bubble of Copperfield or whatever project it is. And that becomes your existence. There is an element of real sacrifice involved.  So you gotta really love it. You get up real early before the sun is up and you go back home when it's dark. You're spending your weekend learning lines and it's all for that moment between action and cut. And you know, you just gotta really love it. And then the rest is…up to the film gods."
Based on the novel, "David Copperfield," by Charles Dickens, "The Personal History of David Copperfield" follows its titular hero played by (my husband) Dev Patel, from the moment he is born all the way to his adult life. It's fast, it's funny, it's filled with hilarious dialogue and beautiful performances from the entire cast.
You fall in love with Copperfield's character immediately (no surprise here, given who plays him). Patel's charisma, charm, and sincerity truly shine throughout the entire movie. David Copperfield's story is about a man who just doesn't seem to fit in. Patel's comedic timing, sweet facial expressions, and his transitions from the serious, somber moments to jumping right into a scene with donkeys, he IS David Copperfield. Armando Iannucci described it best,
"This movie is a celebration of writing."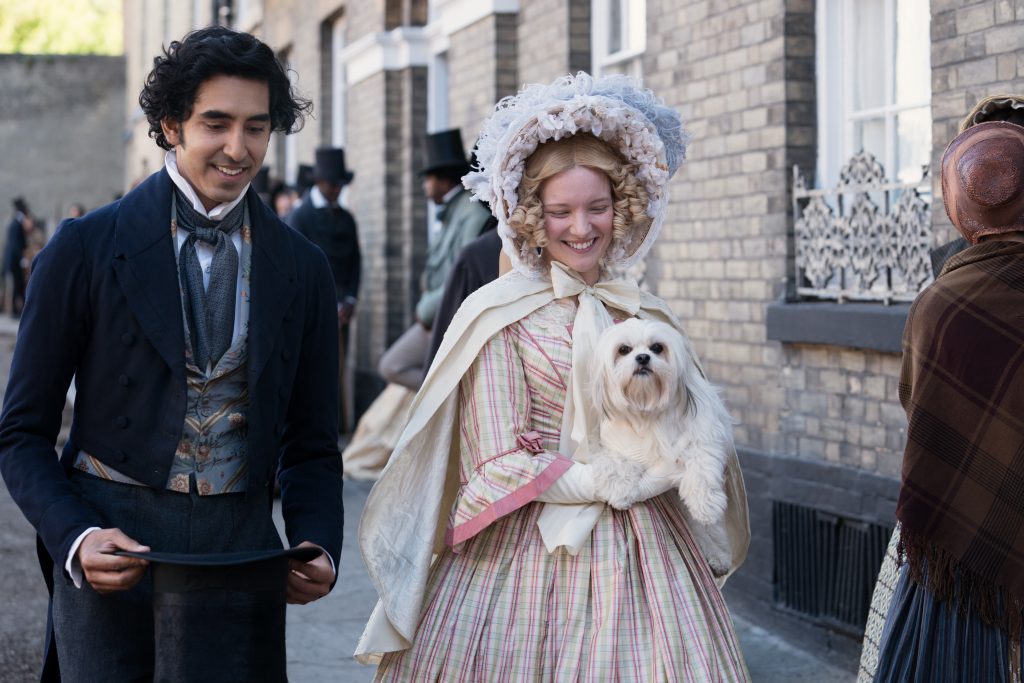 From the goofy characters, production design, colors, and indeed the writing, there really is never a dull moment in "The Personal History of David Copperfield." If you want a smile on your face, this is the movie to see. And don't we all need a smile on our face right now?