by Isha Sodhi
This post was originally posted on Isha's Verdict and is a part of the "Rescue Mission" series. 
Have you been thinking of reusing something old in your wardrobe but can't get inspired on how to recycle the clothes? Well, I think I've got a bit of inspiration for you! Trust me, now is the best time to recycle and innovate using your existing Indian wardrobe.
This post of mine is heavily inspired by the Brexit decision announced back in June. Given the events taking place over the last few months it seems like a good time to introduce a "rescue mission" and show you how to take something old, combine it with something new, and produce an avant-garde outfit.
My rescue mission ensemble provides a parallel for how events can sometimes unfold in real life. Just like my attire, the results of the referendum demonstrate that sometimes things that may have worked beautifully for many years can lose their shine—they need to be reworked partially or completely to better meet the needs of today.
In its past life, this kameez and duputta existed as a lovely cheerful outfit, paired with a matching churidar. The outfit still worked well with the churidar, but I had worn it many times in its old avatar and it had lost some of its appeal.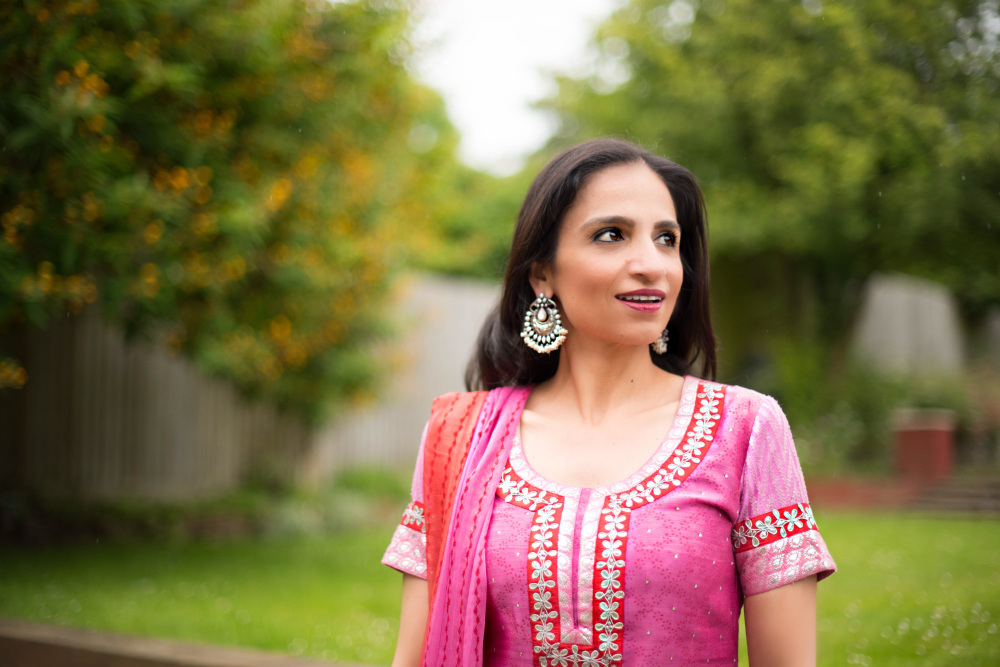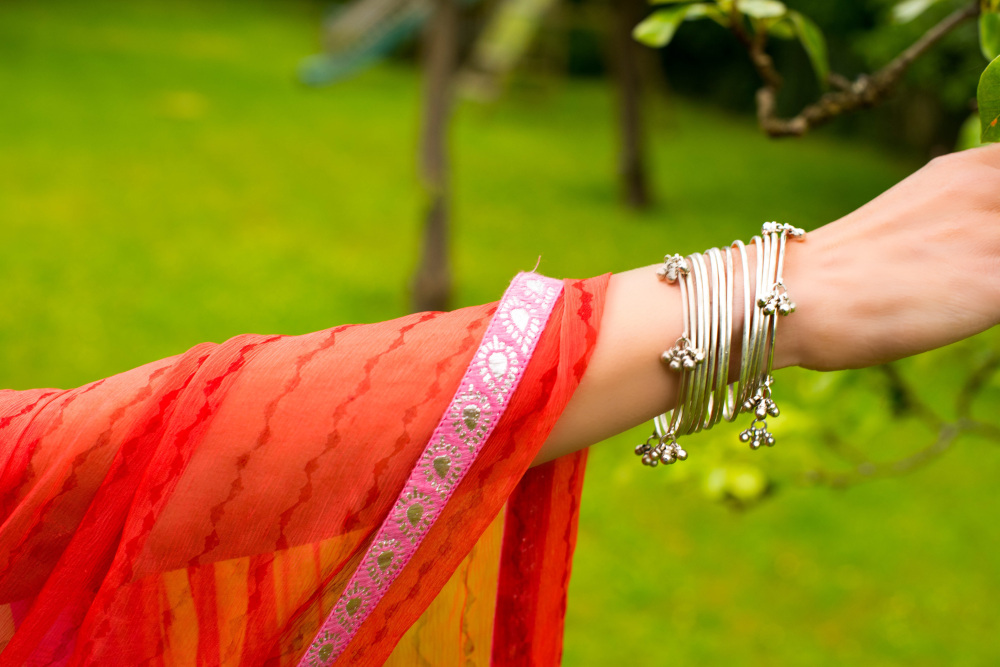 I love the gotapatti work on this kurta and it seemed a shame to banish it to the back of the closet. So what did I do? Of course, what all us fashionistas do when our moms are going to India—make a small wish-list! I asked my mother, on her last trip back home, to get me some matching palazzo pants to complement the kurta.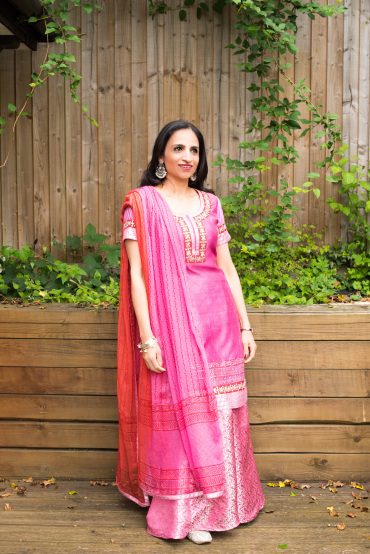 I seriously think that the palazzos are exactly what this outfit needed for a new lease on life!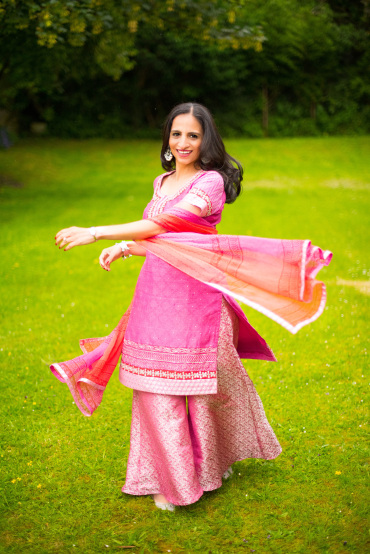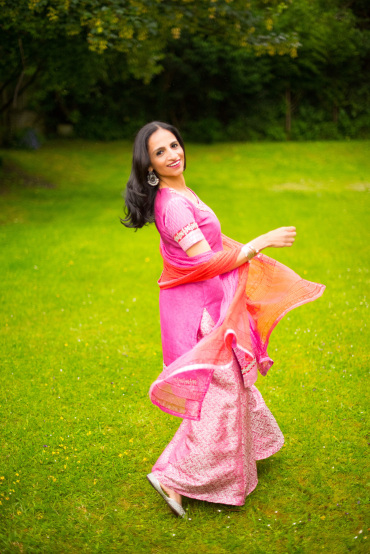 ---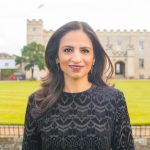 Isha Sodhi is the 40-plus blogger behind the personal style and fashion blog, Isha's Verdict. Her unique blog posts intertwine her personal life experiences with her love for all things fashion.  She combines love of writing with her passion for style, and 'lookbooks' both western and Indian clothes on a regular basis. A global citizen who has lived in Los Angeles, Mumbai and London, Isha has a truly international appreciation of fashion and style.