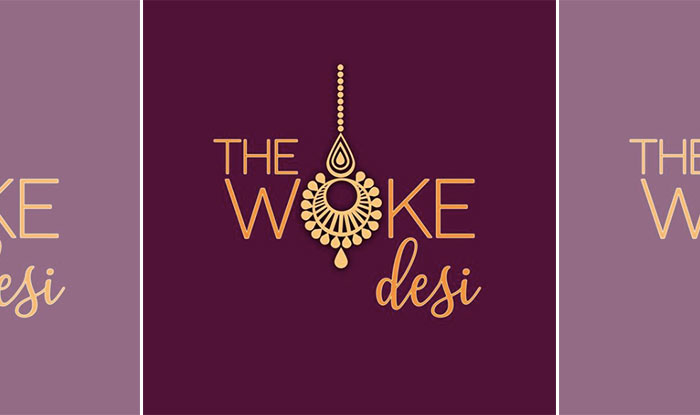 Do you find yourself searching for platforms to express your opinions on topics that are still considered taboo in the South Asian community? It's safe to say that we're all looking for a safe space to express ourselves and be a part of discussions and narratives that broaden the mindset — spaces that break free from predefine concepts and notions.
Now, the latest podcast titled, The Woke Desi, gives you a space to listen to people who have stories to share on topics that are considered prohibited even today; you even have the ability to talk about your own experiences and have thousands of women (and men) lend an ear to listen.
Interested in knowing more? Here's a chat with the three ladies behind the podcast that's stirring up a storm:
So, what is The Woke Desi podcast?
The Woke Desi is a podcast created by and for brown women (and men!). The Woke Desi delves into topics whispered about behind closed doors within brown communities. Topics vary in range from light-hearted social issues like dating and marriage in the desi community, with personal stories from the hosts themselves, to heavier topics like infertility, the LGBTQ community, and abuse told with guests in a story-telling and educational format. Ultimately, the hope is that topics like mental health, relationships, troubles with in-laws, childbearing and sexual health will become mainstream — and more than that, that the discussion on a public forum will allow a sense of community rather than leaving South Asian brothers and sisters to suffer in silence. It's female-led, South Asian, and the hosts are in their twenties and thirties — formative years for career and family, and characteristic examples of first-generation children raised in the United States during the South Asian population boom.
Before moving on, here's a little bit more about the hosts:
View this post on Instagram
Annika Sharma (@AnnikaSharma):
Born a Delhi girl and raised in central Pennsylvania, Annika Sharma followed her Penn State-loving heart to college in Happy Valley. There, she graduated with two Bachelor's degrees in Biobehavioral Health and Neuro-Psychology. A career teaching young children soon followed. After two years of working in early education, she paused for a summer before embarking on her graduate school career, and wrote her first novel, 'The Rearranged Life,' during her time off. Shortly after earning her Master's degree in Early Childhood Special Education, she was signed to Donaghy Literary Agency — a move that landed her a book deal for 'The Rearranged Life' with Curiosity Quills Press. The novel was released in 2015. Annika currently lives in New York City, working as a health communications manager by day and running a career as an author at night.
Nehal Tenany (@nehaltenany)
Nehal is an innovative, creative entrepreneur and a social media and digital marketing professional established in San Francisco, CA. Highlights of her career include building and executing marketing strategies for paid, display, social, events, print and video in a timely manner and on-budget. She also manages various creative agencies to get her vision across on all platforms and to ensure branding and messaging is consistent on all forms of media. When she's not stuck in the world of social media, content creation and analytics, Nehal enjoys blogging about her international travels, style, dating advice and marketing tips for the modern consumer. She's also a writer for Brown Girl Magazine. Nehal graduated from the University of Arizona in 2016 and currently works as the Sr. Digital Marketing Specialist at BMC Software.
Resham Dhaduk (@reshamdhaduk)
Resham Dhaduk is your in-house fitness, health and wellness entrepreneur. Her love for business and ideas has allowed her to travel and work for social justice at a young age. She's traveled with the United Nations, Council on International Educational Exchange, NSHSS, and visited Australia, Sweden, South Korea, and India more than 10 times. She is a licensed yoga and fitness guru, a vegan nutritionist, and, an avid health advocate. Resham is also on the Rutgers University Board of Trustees and her goal is to take over the corporate wellness scene – her mission is to make health the new wealth.
View this post on Instagram
What were the driving factors that led you to start the podcast?
The Woke Desi came together over social media when Annika recognized the rarity of brown voice on podcasting stations. She put out a call for co-hosts on a Facebook group for desi women and landed the dream partnership with Nehal and Resham.

Together we solicited ideas from newsworthy hot topics, discussion boards where women post about their day-to-day issues, and conversations with friends. Guests are selected from calls put out to the audience, allowing the community to have a voice in stories that we may not be able to have firsthand.
Can you give a bit of background on the title of the podcast? Why "The Woke Desi?"
We actually started off with six women, due to schedule conflicts and just having a difference in opinions, we went down to three. When we were six, we went through a whole list of podcast names – there was 'Shhh…Don't Tell Aunty' or 'Do You Speak Indian?' or 'Six In the City' but one that we all agreed on, surprisingly, was 'The Woke Desi.' To us, the word 'woke' means being aware of the world, recognizing that we hold a small part in the narrative of South Asia and that our perspectives are our own, and we will advocate for those who have marginalized experiences, strive to recognize their struggle and work to understand that what we may not firsthand. Our truths are our own, but we are in this together.
What are some of the taboo topics, that you guys have already discussed, that were received well?
One of our most taboo topics and most listened to topics was episode 6, 'The Inconceivable Truth,' about infertility and miscarriage. We had Rashmi Kudesia (REI specialist) and Shreeda Tailor (miscarriage and child loss survivor) come on TWD as guests. Shreeda shared with us a gutwrenching story of child loss, grief, hope and learning while Rashmi supports the story with helpful tips and education around reproductive health. The reactions to this episode were absolutely insane, people reached out to Rashmi, Shreeda and I about their miscarriage stories and how they thought they were alone since no one in South Asia talks about losing a child. Shreeda makes an amazing point in the podcast, no one talks about the struggles about infertility when it's happening, it's only talked about after someone has a healthy kid. She looked up blogs on when it was happening to her and couldn't find anything, so for her to come on this podcast and share her story and have this reaction is mind-blowing. Other topics that created a huge buzz were Episode 2 (It's Unfair and Always Lovely), Episode 7 (Love & Abuse) and Episode 8 (It's Not All Rainbow & Unicorns).
Which topics weren't received so well? Has the podcast got any backlash since it discusses topics that are shushed in society?
There haven't been any topics that haven't been received well, we've structured the podcast so there's a mix of light-hearted episodes (dating apps, pressure to get married, entertainment controversies, live-in relationships) and heavier episodes (abuse, infertility, LGBTQ community). Because of this format, I think there's something for every South Asian to listen to.

Has the podcast gotten any negative feedback? For sure, I think everybody will always have something to say and it's how you take negative criticism and turn it into positive feedback. One thing a few people have said is that 'we sound young' and because of that, they can't relate to some of our opinions. Again, we're three women (22, 25 and 32 in age) who are not representative of the entire South Asian population, we can only speak from what we know and the experiences that we've had.
Do you see a shift in the way people perceiving ideas and notions which were once considered "taboo?"
Absolutely, I think the fact that we can just have an open conversation about these topics is a step in the right direction. We've had people have full-on debates on our Instagram page and website forum around fun episodes – some people are against live-in relationships and some people are for it. So it's always interesting to see what everyone is thinking. With the heavier episodes, our DM's and email gets flooded with people sharing their stories, and luckily with our new website, we have a blog to host everyone's stories.
View this post on Instagram
What are some challenges with The Woke Desi?
One of the biggest challenges we have is producing 'woke' content – since we've labeled ourselves that, we have to really research on our topics before speaking on them. A perfect example is with episode 9, 'Aziz An-Sorry or Not,' we wanted to do an episode on entertainment but it was structuring the episode so it wasn't a gossipy episode on things happening in the entertainment industry but discussing entertainment controversies and providing listeners with two different views so they can make a decision. Our opinions on whether 'Aladdin' hit the mark or completely missed it, '4 More Shots Please' – cringe-worthy or a progressive show? That's one of the biggest reasons we like to have guests – one to share a survivor story/personal experience and one to provide education.

Another challenge we face is being too scripted versus being personable, lots of times we want to share personal stories about ourselves but again, do the listeners care? How do we tell our stories in a way that can relate back to a listener and provide them with education?

It's a lot of trial and error, and when I say a podcast is a lot of work, I truly mean it. I think we put in 10 hours a week alongside our normal 9-5 job. Think about all the things that go in a podcast: creating a solid episode, recording, guests, producing, marketing, collaborations, ads, etc. It's no walk in the park!
What can we expect from The Woke Desi in the upcoming podcasts?
We're coming back with a bigger and better season 2. We've taken all the feedback and insights from season one and have channeled it into the next season coming out tomorrow (August 27). While I don't want to spoil any of the episodes, I can say that we'll have a huge focus on mental health (geared towards men and women) and another thing I can tease is that we'll be talking more openly about sex.

We're always looking for guests, so if you have a topic or story you're passionate about, reach out to us via email or DM!
View this post on Instagram
Follow The Woke Desi on @thewokedesi on Instagram, Facebook, and Twitter. Check out their podcast on Apple, Spotify, Google, Anchor and more! Participate in their discussion board at www.thewokedesi.com and like they always say: Get woke, stay woke!