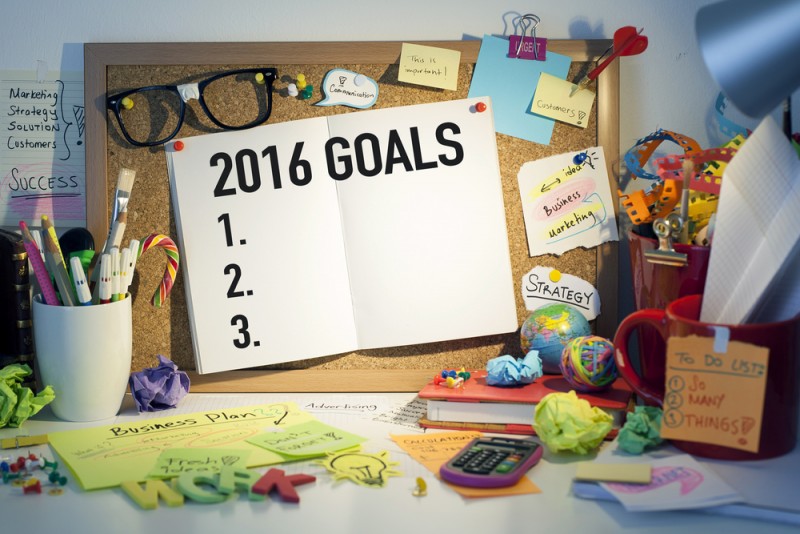 by Duriba Khan
We are well into the new year and our resolutions to do nightly ab crunches and eat more veggies may not be working out the way we envisioned——but, at least, we had honest intentions, right?
So, here we are, two-weeks post New Year's Eve, which, by the way, went down in one of two ways:
One brown girl heard the uproar and commotion of drunken slurs and cheers on the apartment floor above her and sighed heavily. She wasn't allowed to go out with friends due to her parents' fear of drunk drivers, bad weather, and unsafeness, so she watched the ball drop on television with her parents before a beautiful Anderson Cooper on CNN.  
A few doors down, another brown girl found herself surrounded by sweaty bodies and sparkly miniskirts in a pounding nightclub. As she swayed side to side, she lost herself in the music and focused on forgetting her worries to welcome the New Year.
But we digress…and the real point to our story is…
We are all of different ages, walks of life, stages, and faces…yet we all have something in common. The roots of our heritage are grounded in the gullies and ravines of South Asia, and wherever we are, it is our duty to encourage one another to prosper.
As the new year takes its course, we must welcome one another with open arms. As women of similar descent, it is our responsibility to remind one another to set our best foot forward, and accomplish all things that allow our colorful, magnificent, and lovely culture to shine in the best light possible.
With that being said, we present a collaborative new year's resolution list.
1. Remind one another that the fault does not lie in the color of our skin, but in those who convinced us it was anything but beautiful.
As sisters by the South Asian soil, it is imperative for us to remind one another that we are beautiful, regardless of our place on the color wheel. Take this year to forgive yourself for all the skin lightening regimens you tried in middle school because your aunty's neighbor advised you to. Brown girls, this resolution also entails the ultimate destruction of every tube of Fair and Lovely in existence.
2. Take pride in our heritage by not being afraid to speak up about it.
You're Indian, Pakistani, or Nepali, Caribbean or Bengali. That is nothing to be ashamed of: sparks fly on your mother tongue, your textured, layered, and patterned outfits are beautiful, and your customs and religion make you who you are. Never be afraid to share this significant part of you with the world.
3. Fight to see an increase in women's rights everywhere.
As women, every wound, every rape, every denial of our birthright as human beings to any other woman, is a blow. We are one, so it is important for us to all to work together despite our social, economical, or political differences. Once unionized, we must work to establish equality for underrepresented women everywhere, whatever the cost.
4. That since one, as women we've had everything we've ever needed within ourselves. It is only society that taught us otherwise.
Sometimes the thought of a 'Raj' to your 'Simran' sounds enticing, but never consider it incumbent upon yourself to find a partner out of fear of what society will say. Believe it or not, the world is not over if you're still single at 25. The right person will come along when it is destined for them to. For now, focus on growing and improving yourself to become the best you possible.
5. Become more open-minded
The United States saw much social change in 2015—the legalization of same-sex marriage, the introduction of Caitlyn Jenner and increased support for the transgender community, etc. As South Asians, the traditions that we were raised with are starting to weaken…but that is not a bad thing. We are a generation of new tradition, and the first step in leading it is being more inclusive and less judgemental.
6. Fight against the stereotype of women in Bollywood
We all have one picture of what women in Bollywood look like—a light skinned, scantily clad Deepika Padukone or Priyanka Chopra. It's about time we see female heroines in movies, and change the currently sexualized image of Bollywood women to one of empowerment and strength.
7. Support our South Asians in Hollywood
2015 was the year of the brown actor/actress—Mindy Kaling, Aziz Ansari, and Hannah Simone are just a few of the famous South Asians who got their big break in Hollywood and wear their heritage everywhere they go. They are the South Asian symbols of America, and we need to see more of them. (Refer to Resolution #2.)
8. Not comparing ourselves to others
Comparing is a game that is impossible to win, and sets us up to fail. Understanding that we all have different strengths that make us neither above, nor below anyone else is difficult, but one that will make us happier. Surround yourself with people who support you and make you a better person, not those who tear you down.
9. Identifying ourselves as South Asian before we identify as Indian/Pakistani/Bengali or Christian/Hindu/Muslim, etc.
We all know how important our cultural and religious values are to us and our families, and they make us who we are. Nevertheless, with all the recent attacks against our South Asian community, it's more important that we stand together and show the world that we are more tight-knit than most people assume. Our brown radars can always scout out the nearest brown girl or guy, and sometimes if we stare at them long enough we can tell if they're the "same shade of brown."
We are one united family—one that cannot be broken apart by violence or hateful words.
Happy 2016, Brown Girl readers. Be smart, hip and beautiful.
---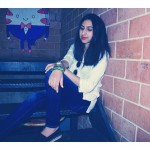 Duriba Khan, or "D-Dawg", is a sixteen-year-old blogging, vlogging, photographing, filmmaking, sketching geek who enjoys long, romantic walks to the refrigerator. She is half-Pakistani and half-Indian and currently resides in Austin, Texas. Duriba also feels uncomfortable writing about herself in the third person. For more of Duriba's work, check out her blog.
---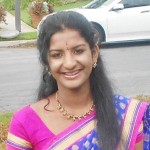 Elizabeth Varghese is a 17-year-old Indian-American high school student born and raised on Long Island, NY. She aspires to become a doctor with a minor in journalism. During her summers, she works at Stony Brook University conducting research experiments and projects with various scientists. She has been a Bharatanatyam dancer since the age of five and is an avid member of her school's Model UN and Newspaper Club. In her spare time, she enjoys reading, singing, and studying French.