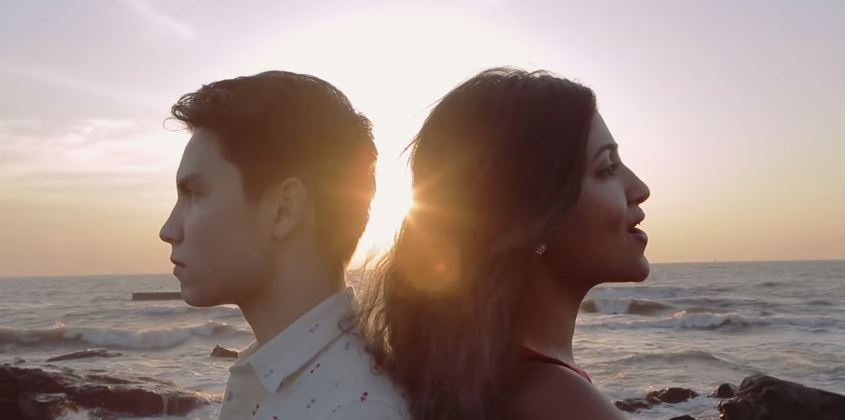 by Payal Shah
The incredible mash-up of two of the most popular songs from two different cultures has been becoming a more commonplace occurrence in the music world. The creativity that it has birthed has been amazing to watch!
Kurt Hugo Schneider is a music producer and filmmaker who currently has more than five million subscribers on YouTube. He sent his team of highly talented singers to India, where they dance and sing on the streets of Mumbai, just like the Bollywood movies! (I love that I could identify them dancing at Bandra-Worli Sea Links, an iconic spot in Mumbai, in the background of a few of the scenes.)
The group doesn't dance to just any old song though, the mash-up is a mixture of "Chaiyya Chaiyya," which is originally sung by A.R. Rahman, and "Don't Stop 'Til You Get Enough" by the legendary Michael Jackson. Yes, you read that right. Schneider's mash-up was a nostalgic mix, taking us all back to the 80s and 90s.
With already more than 770,000 views, the music video has an artistic and creative spin to it. Sam Tsui sings the Micheal Jackson song while Vidya sings "Chaiyya Chaiyya." Both Sam and Vidya are YouTube sensations making their own music and cover other well-known artists. Last but not least is Shankar Tucker, an American clarinetist, played the background music.
Both of the songs listened to separately bring back memories upon memories of our long lost childhoods. And, together, they are a nostalgic party waiting to happen. As a little girl, dancing to the "Chaiyya Chaiyya" from the iconic Bollywood film "Dil Se" was one of my favorite hobbies.
To see the song make big a comeback with such a modern remix warms my heart. Not only does this mash-up help us reminiscence, but also brings together two cultures we live by: Indian and American. It's not just a combination of two classic songs, but two classic songs from completely different cultures.
This brilliant mash-up is one for the books. I'll definitely be listening to it on repeat!
---
Payal Shah is the new summer intern at Brown Girl Magazine. She is a student on her way to do big things. She is a lover of lifestyle and culture related writing and 90s sitcoms. Shah is also intensely passionate about life.