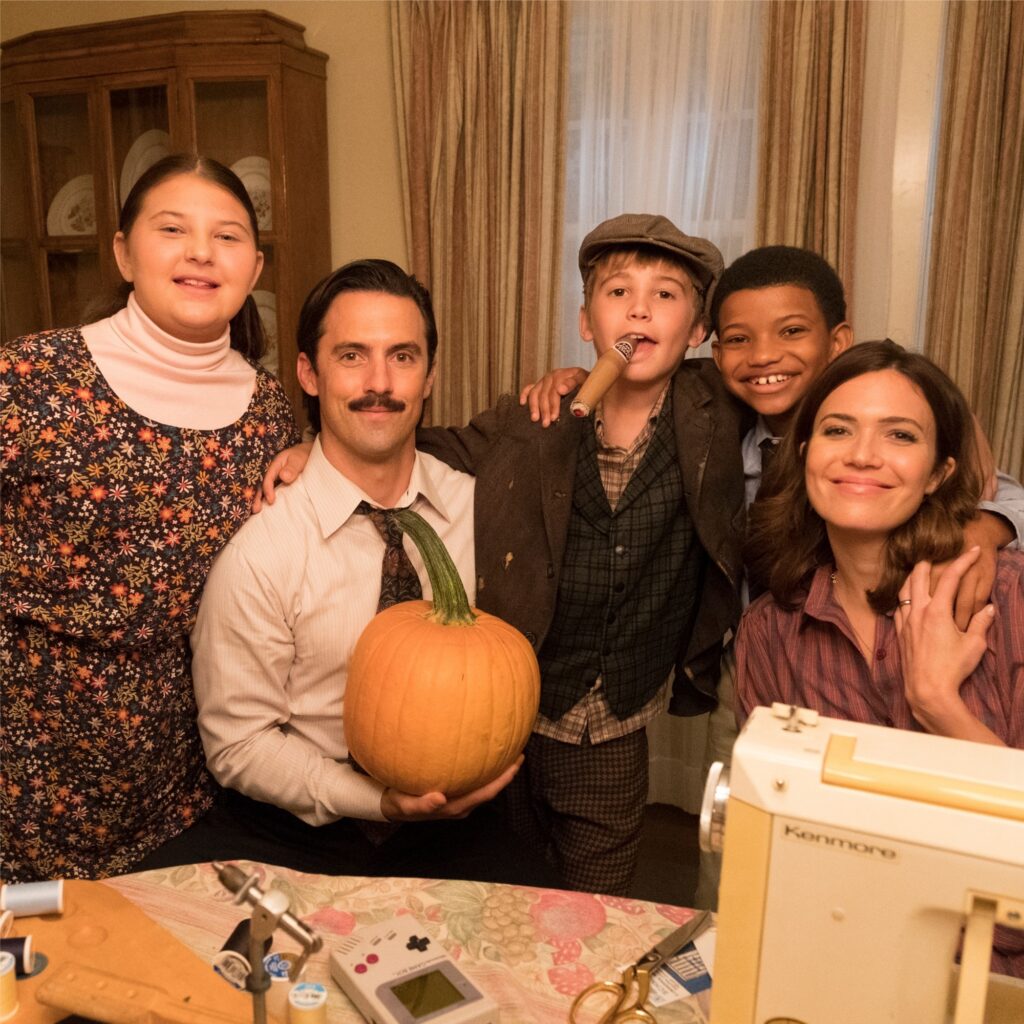 NBC's Emmy-nominated series "This Is Us" returned to television for its fifth season on Tuesday, October 27. The show—starring Milo Ventimiglia, Mandy Moore, Sterling K. Brown, Justin Hartley, and Chrissy Metz—is known for telling diverse stories and tackling important issues, such as race, sexuality, addiction, body image, and adoption, authentically. But this season promises to be the most true-to-life of them all, as the harsh realities of 2020 become the backdrop for the Pearson family drama.
https://www.youtube.com/watch?v=rNYgSpW06Ck
This year, unlike any other, has undoubtedly brought the world to its knees. The COVID-19 pandemic forced some of the biggest cities across the globe into lockdown. Schools closed early. Restaurant and small businesses shut their doors for months. Social distancing and other COVID guidelines hampered interactions with loved ones, near and far. Then the Black Lives Matter movement came to the forefront and shun a light brighter than ever before on police brutality and the systemic oppression of black Americans.
During a press call for the show before the premiere, creator Dan Fogelman confirmed that "This Is Us" would incorporate both matters into this season's storylines and shared why he made the deliberate decision.
"Our choice has been to be apolitical. We don't speak of Democrat or Republican, or you know who, on the show. It's more about just American life. When I was sitting down and weighing the decision of what we were going to do, just considering where our show lives with this American family that has a lot of different pockets and spans time, it felt almost irresponsible not to take on the moment," he said. "It's really what these characters, if they were real human beings, would be dealing with in the world right now."
Fogelman also shared that Randall's backstory—as a black man who was adopted into a white family as a baby—allowed for "unique" and "organic" inclusion of the Black Lives Matter movement into "This Is Us." As a young boy, teenager, and adult, Randall struggles to find a true sense of belonging. From an early age, Randall is aware that he is different from his white siblings, but as a wealthy man who was raised by white parents and has lived in the suburbs for his entire life, he is also made to feel that he is not black enough in some circles—similar to the feeling of being caught between two cultures that many South Asians in the diaspora experience.
"It's such a unique perspective for someone like Randall, who's always sort of questioning his identity as it is. He knows that he is black, but the way in which he was raised and the conversations that happened in his house are not necessarily representative of the conversations that he wants to have with his children, by virtue of what didn't happen," Brown, who plays Randall, said.
This season of "This Is Us," in particular, highlights the importance of diverse stories and representation. Susan Kelechi Watson, who plays Randall's wife Beth, spoke about how seen she felt, as a black woman, reading the scripts for the two-hour premiere.
"One of the things I said to Dan when we first got these episodes was it's like they eavesdropped in on people's lives. Like everybody in America, they just kind of had an ear to their door because so much of it was things that I had lived or I know people have lived."
But in true "This Is Us" style, the premiere revealed that hope is what will continue to get the Pearsons—and us all—through these challenging times:
"The world is a brilliant, resilient place. We fight on…This pain is not forever. This moment in time is not forever. Nothing is forever—except us," Beth says to Randall.
Catch the next episode of "This Is Us" on Tuesday, November 10 at 9 p.m on NBC.