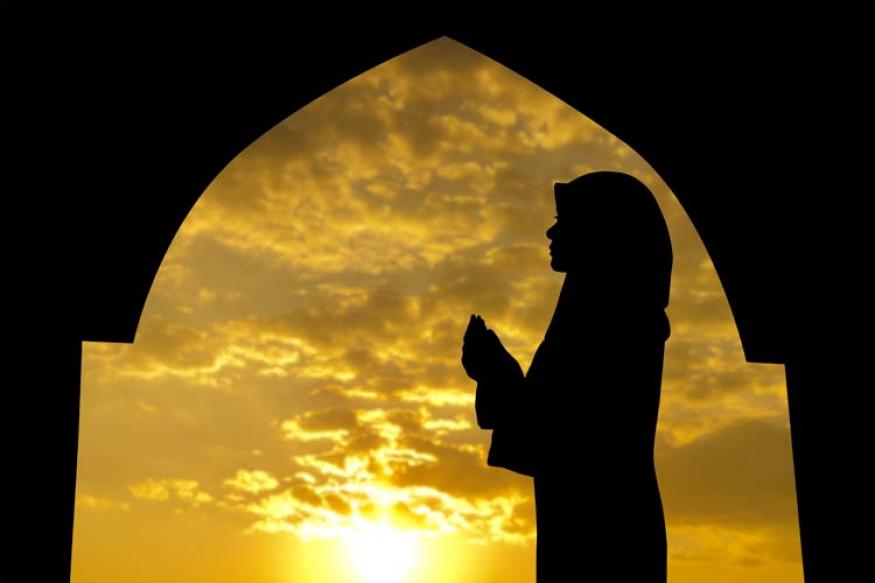 by Mariya Taher
My parents told me that I had to undergo it, but I begged them to delay it. I'm talking about my Misaq; the initiation ceremony in the Dawoodi Bohra community similar to a Jewish bar mitzvah, to indicate that I had changed from a girl to a woman.
I heard that to pass this ceremony, the amil (religious head of a congregation) would test me on my knowledge of the Quran or other Dawoodi Bohra religious traditions. I was afraid I would fail and be humiliated in front of everyone. I thought I convinced my parents to delay it. But the next day I found out that it was already planned, and that they could not back out of it. You see, the Mukasir Sahib, the third highest office of the Dawoodi Bohra religious order, was in Bakersfield, CA, and he would be performing the Misaq at the Dawoodi Bohra mosque. It would be offensive for my family to back away and say no to the honor.
I was scared.
I was a bit young to have my Misaq performed, and of the three girls that performed together the next day, I was the youngest. I was also the only one who developed breasts and got my period at the age of nine, so it made sense that I go through the ceremony so early.
It didn't hurt. And the dread that I had to undergo it was unnecessary. All that happened was that the Mukasir chanted a few prayers, and I along with the two other girls held onto a string that the Mukasir also held, stating "nam" (translated as "yes" in Arabic) whenever he asked us if we agreed to the oath we were taking to be good Dawoodi Bohra women. In fact, his monotone voice made me feel drowsy and during the hour long process, I caught myself nodding off.
Ooops.
I really didn't know what the Mukasir was saying, as I mentioned in a previous post that Lisan­al­dawat was not my first language. I just wanted the ceremony to be over and for me to go home. I guess you could say I wasn't the best representative of the Dawoodi Bohra faith from the moment my Misaq was completed.
I wanted to write an article about this entire experience, and provide you with every minute detail of that experience, from the color of the lace on my green rida to the food that was served in my celebratory dinner afterwards in a thaal (a large, round, steel, dish that sits ten people), and I guess for the most part I have done so.
But I'm going, to be honest and tell you more. The day my Misaq was performed, is also the day my life of secrets began. You see when one gets a Misaq, it is believed that every deed, both good and sinful, is your own and that on the day of judgement, you'll atone for those sins. Prior to your Misaq, all blemishes on your record are the responsibility of your parents.
In the days following my Misaq, I became the person I am today. And I love that person. But I kept her a secret from most of my family, specifically my parents because I was afraid of rejection. I was afraid that I would be considered a sinner.
I questioned things.
I stopped praying.
I started dating.
I hid in my room.
I argued with my parents.
I was a teenager.
But I was not in any way the image of what a Dawoodi Bohra teenager is supposed to be. I was not pious. I was not celibate. I stayed out late. I made excuses to not go to the mosque.
I was still a good kid. I got good grades. I was polite to strangers. But, I felt I was a disappointment to my parents, and at times, even now, at 33, I still remember that feeling of rejection.
The day of my Misaq was the day of my life in which this dichotomy of my lives began, and it would leave me in a place of confusion for many years to come. Yet, it also gave me strength. The challenge of coming to terms with the many identities that encompassed my life are what have made me the person I am today. And that is a person I am proud of, who has a stronger and more open relationship with herself, her parents, her family, and her friends.
And I learned that I was not the only woman born into a Dawoodi Bohra family who felt the same way I felt and who underwent the same challenges and experiences that I did growing up.
But, I guess I'll have to tell you that story another time. Stay tuned for more on the 'Dawoodi Bohra Series.'
---
Mariya Taher is currently pursuing an MFA in Creative Writing at Lesley University, MA. She received her Masters in Social Work from San Francisco State University and her BA from the University of California Santa Barbara, where she majored in Religious Studies and double minored in Global, Peace, and Security & Sociocultural Linguistics. Prior to attending Lesley University, she worked in the gender violence field for seven years. She has contributed articles to Solstice Literary Magazine, Global Voices, The Express Tribune, The San Francisco Examiner, BayWoof, and the Imagining Equality Project put together by the Global Fund for Women and the International Museum of Women.