by Richa Das – Follow @dasricha44

I would like to indulge in the good kind of cliché, one with which I join the herd that can't stop praising the creators of "Three Billboards Outside Ebbing, Missouri." As someone preoccupied with context and an urge to constantly find meaning beyond the obvious, the film is an intellectual treat. It becomes clear in the very first few moments of the story that this isn't going to be about conventional womanhood and treating issues that have become the norm in our world. It's going to be about a "b*tch," one that barks loud, clear and persistently.
As someone who has been an audience to several understudied and over-consumed revenge-dramas in India, "Three Billboard"'s take on the subject of violence against women is overwhelming. A clearly drawn narrative of the rape and murder of Mildred Hayes's daughter in comparison to her own history with domestic violence becomes the very pivot around which I see the entire movie. The plot offers several distractions—from discussions of race to men that were bad and yet not that bad—everything is bound by Mildred's tenacity, her questioning gaze over morality, legality, and femininity. It was essential for me, as a young woman traversing the contemporary film world, to look at characters that barged right through these boundaries in their discussions of the trauma of rape, violence, legal "blindsidedness" and the unnerving need to punish the culpable.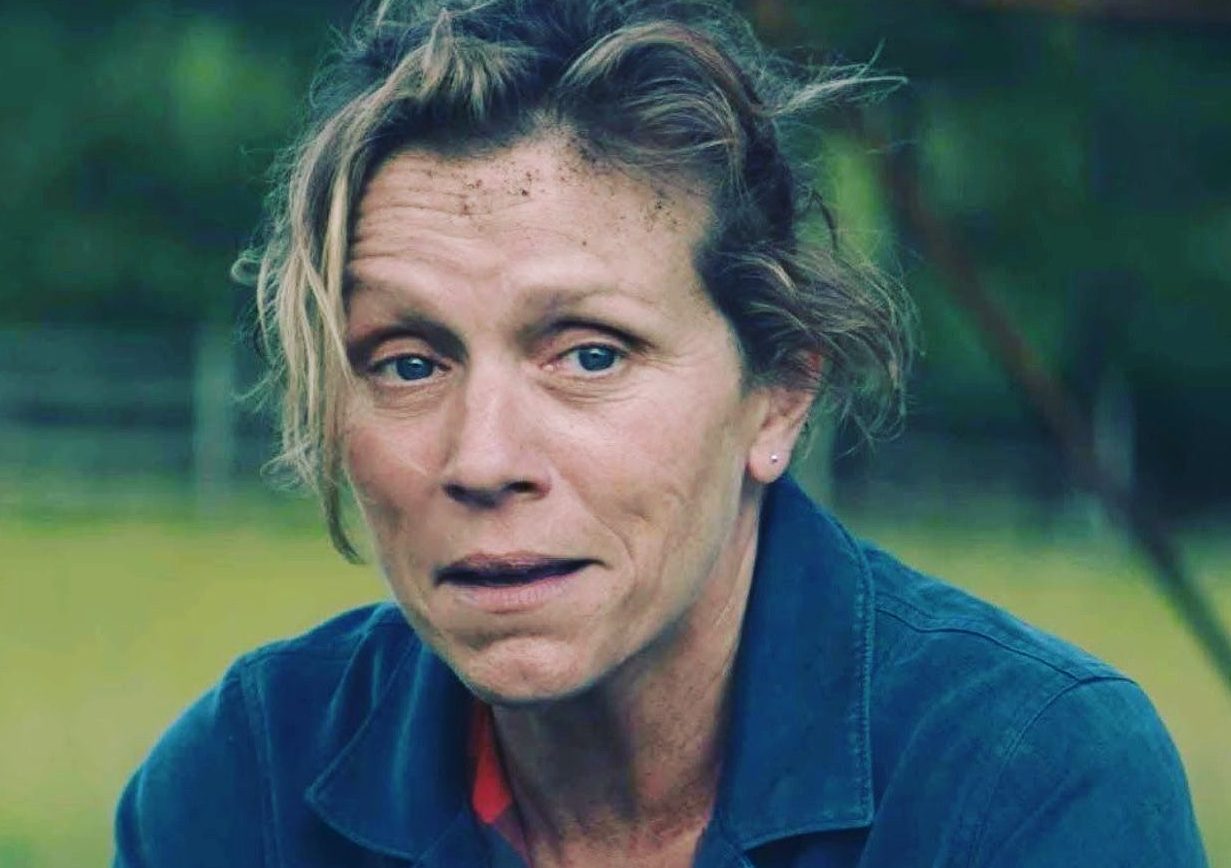 The movie creates an "other," a word I will choose from my limited literary dictum, to reinforce the empathy we feel for Mildred as she breaks down. However, she doesn't go down alone in her grief; she drags along every single man in question, pulling through their every nerve to find who brutally killed her daughter. Among these men include a good-hearted mollycoddled burn-victim violent officer, a dying cancer patient, a dwarf and most importantly, a man assumed to be a criminal that she chooses to teach a lesson at her mercy. There is a subtle reluctance always to question the rationality of her drilling machines and the houses she sets on fire.
The hysteria surrounding the rape, for once, isn't saddening. Maybe Mildred owes this to the black comedy genre that she is written in, but she never saddens me. She cries when you would have already expected her to and laughs not till the end and yet when she does, it is not lovely or resonating, it simply reminds you that she laughs because she has been denied every other aspect of her sanity. It frightens me how much I could relate to her will to get every man in Ebbing to testify, to prove his innocence.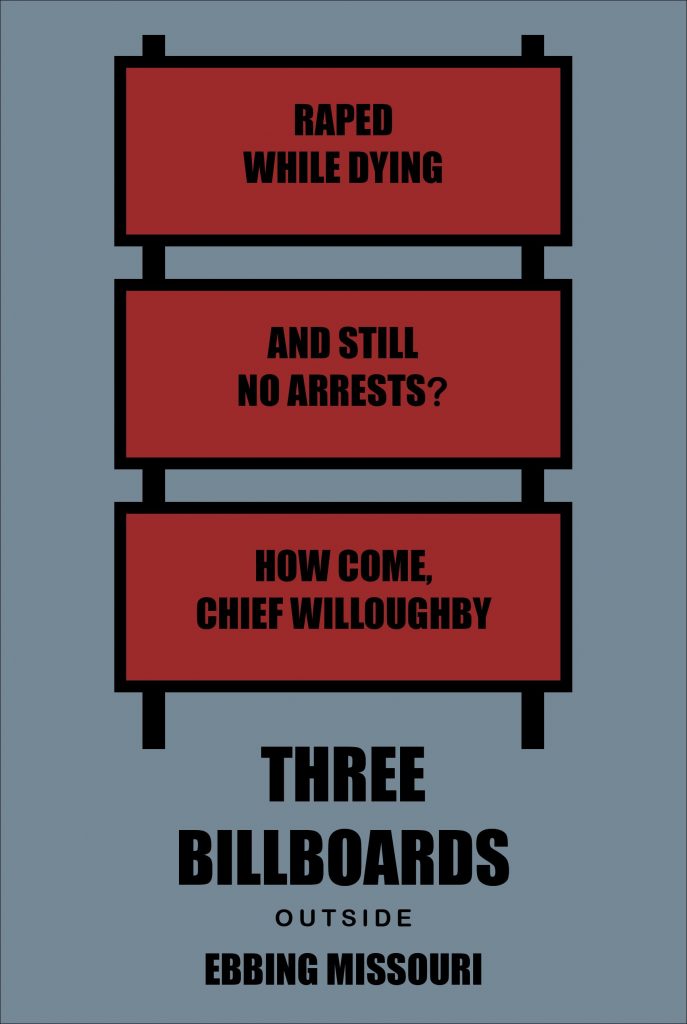 The characters interact within severed feminine spaces: Mildred, as a mother, no longer nurtures spoon-to-mouth, whereas another (as is the case with Dixon and his mom) becomes her son's every movement and decision. Mildred's motherhood becomes more pronounced in the absence of her daughter, something that cannot be made up for even in the presence of her living son. Her clear-cut disregard for maintaining decorum at home and in public places makes it evident that she is no longer going to sacrifice her sanity over niceties. Her conscience is staggering, but never the dictator of her decisions.
Amidst racist and sexist characters, the story finds the space for subversion in more intimate, domestic spaces. Mildred, though separated from her demonic husband, is still shadowed by him and a fear of what he might be doing to other women in his life. Through the course of the narrative, even when Mildred spirals, she embodies the temperament and astuteness of a man. Her necessity to hunt down the perpetrators becomes her final cry, her final act within the parenthesis of revenge.
"Three Billboards," though set in a different political American climate than the present, caters to very relevant policies of today, questioning authority and institutions. Thank you, Frances McDormand, for building one of the sharpest, smokiest female characters I have ever seen. She moves, talks and threatens exactly enough to tell you that she is crazy and not becoming crazy, that she will have the blood of all that have wronged her—stirred but never shaken.
---
The opinions expressed by the guest writer/blogger and those providing comments are theirs alone and do not necessarily reflect the opinions of Brown Girl Magazine, Inc., or any employee thereof. Brown Girl Magazine is not responsible for the accuracy of any of the information supplied by the guest writer/bloggers. This work is the opinion of the blogger. It is not the intention of Brown Girl Magazine to malign any religion, ethnic group, club, organization, company, or individual. If you'd like to submit a guest post, please follow the guidelines we've set forth here.
---
Writing makes Richa Das jubilant and reminds her that mere existence is a cause big enough to celebrate, especially in a country like India, where there is no passing moment in which you aren't contributing to something beyond yourself.