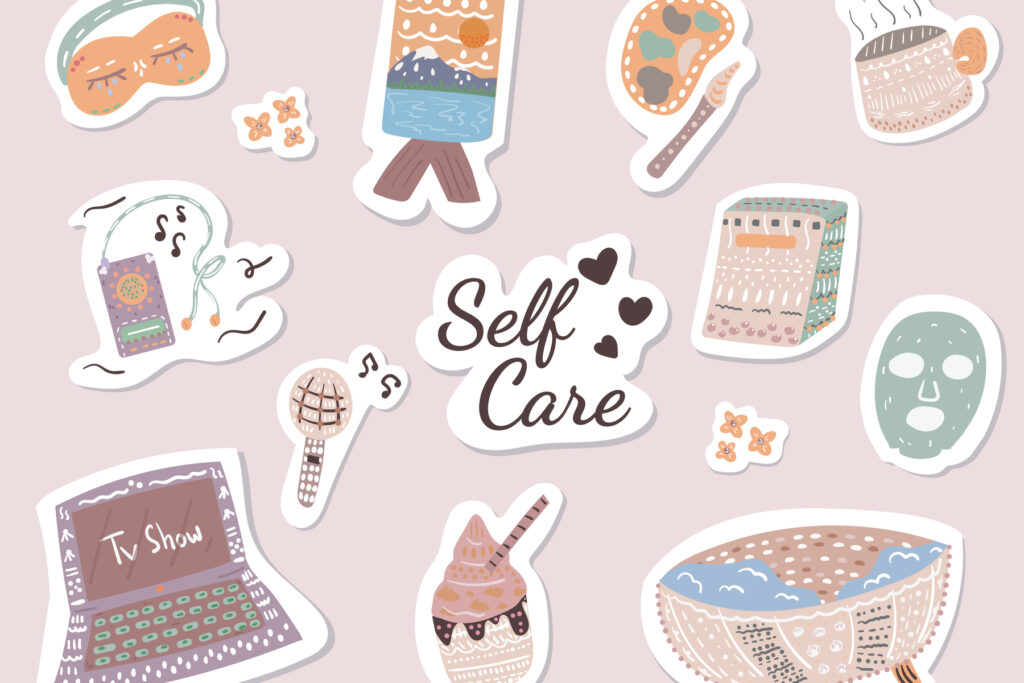 The holiday season is here! While our festivities look different this year, it is important to celebrate this time of the year by reimagining rituals and routines that will help center feelings of all kinds. 
This time of year, we are asked to be joyful and to celebrate. We continue the acts of thanksgiving and pay homage to the holiday customs that greeted us every year. For some, this might not be quite as easy this year. For the first time, many of us are spending the holidays alone. Our tickets have been refunded, or not even bothered to have been purchased, because we knew this would be the hardest period of the COVID-19 pandemic. 
It is difficult to not continue celebrations that brought such comfort in years past, but in a year that asked us to be creative in almost every aspect of our lives, we look to bring that same creative spirit in the holiday season. 
Your families might have planned Zoom and Facetime meetings or gatherings in small, intimate group settings. You may have been overwhelmed by all the ways you can give thoughtful Christmas presents (*raises hand sheepishly*). Or in the most radical act of self-love, you may have just decided to stock up on wine and figure out a cozy meal to make or takeout to order for a table of one. Whatever your holidays look like this season, we want to encourage also centering yourself around what your self-care routines and rituals might look like this year.  
Here are a few suggestions for prioritizing your mental, physical, and spiritual health this holiday season from morning to evening. 
1. Express some gratitude
In a time when we are asked to give thanks and express gratitude, I have found that a lot of these forced environments do not inspire the genuine thankfulness that I feel. A practice that I have been trying to incorporate into my daily routine has been waking up, closing my eyes, and saying three things that I am thankful for. These can be small to big things, depending on how you want to frame it. Some examples that I have shown thanks for have been: gratitude for waking up, the sun shining through my windows, the warmth I feel as I lay in bed. Get creative but no need to think too hard here — we are just waking up after all.
2. Drink warm lemon water, it's everywhere but it does some magic
Hydrating, as almost every health article will tell you, is essential. As someone who literally hates drinking water in the morning, I never quite knew how to incorporate this in my life. Recently, I have added lemon to my water in the morning to counterbalance the unsettling taste of normal water in the morning. Drink it warm and it feels like a really gentle way to ease yourself into the morning.
3. Take an afternoon rest/nap
As an adult, I feel like naps have been really underrated. If you are fortunate enough to have a couple of days off during the holidays, take the nap that your schedule has not allowed for all year. Rest your body around the mid- to late-afternoon for 20-30 minutes. Even if it's not a full-on nap, laying down in your bed can help reset your next move for the day. If you're doing morning Zoom calls, it might be the perfect thing you need after a couple of those. If you're doing evening calls, it could help you reset before an active evening full of socializing (which can be more exhausting than we remembered it to be!).
4. Plan your lewk
Your holiday outfit may not be displayed in the way it was in the past, but planning your outfit and makeup or skincare routine ahead of time can make the video calls a bit more fun. Pulling together a comfy sweater with a dark lip and some extra effort eye shadow and you've got a look. Video calls can be as festive and exciting as the effort you put into them, so have some fun with it!
5. If you are in therapy, get a session in before the holidays kick in
Last week, I had a particularly bad day. A classic day where nothing went right, I could not focus on my to-do list, and basically, I was grumpy at those around me because I did not understand why I was having this day. Luckily, a therapy session coincided with this particular day and talking through a lot of my feelings around the holidays and new traditions with my fiancé helped me refocus on being more present and mindful. I cannot guarantee the same or an even better outcome, but talking through some emotions before you embark on some days that are meant to be about joy really helped me realign.
6. Set the mood by adding some scents
If you dabble in anything self-care related, you know that candles and scents help set any mood. Run, don't walk, to your favorite candle shop (remember to shop BIPOC/LGBTQIA+ owned if you can! Might we suggest @harlemcandlecompany?) to create the right mood around your calls. Personally, I love anything eucalyptus or lavender for the calming effects that it brings when I am feeling overwhelmed or stressed out. Scents like tea tree, patchouli, and jasmine are some other pleasant smells for your home too! Something on scents that I have leaned into a bit more is incense sticks. Using an incense stick holder, I brought back some classic South Asian/Southeast Asian incense from Burma like rose, frankincense, and sandalwood to remind me a bit of my roots.
7. Disconnecting from social media
Inspired by a need to be more present and less half-assed, I have been disconnecting from social media every weekend for the last 3+ months. The decision to do it was unique to me at the time because I wanted to focus more time on my world. As an ambitious and driven empath, I found that staying engaged in social media had been draining. I was consuming myself in the latest issues, stories, concerns of the networks and communities around me all while depleting myself in this very consumption. Disconnecting was a choice centered in myself and a step closer to understanding what self-love looks like for me. Disconnecting can be hard for many and I understand that. But what I would encourage is that for those who are doing maybe 1-2 calls during these next few days, try to put your phone in your room for just those 2-3 hours you are on the call. Mindless scrolling will always be there when you get back from your call.
The upcoming holidays may be tricky, but with some gentle acts of self-care, we can take one step to prioritize our well-being and close out this year in safe celebration and comfort.