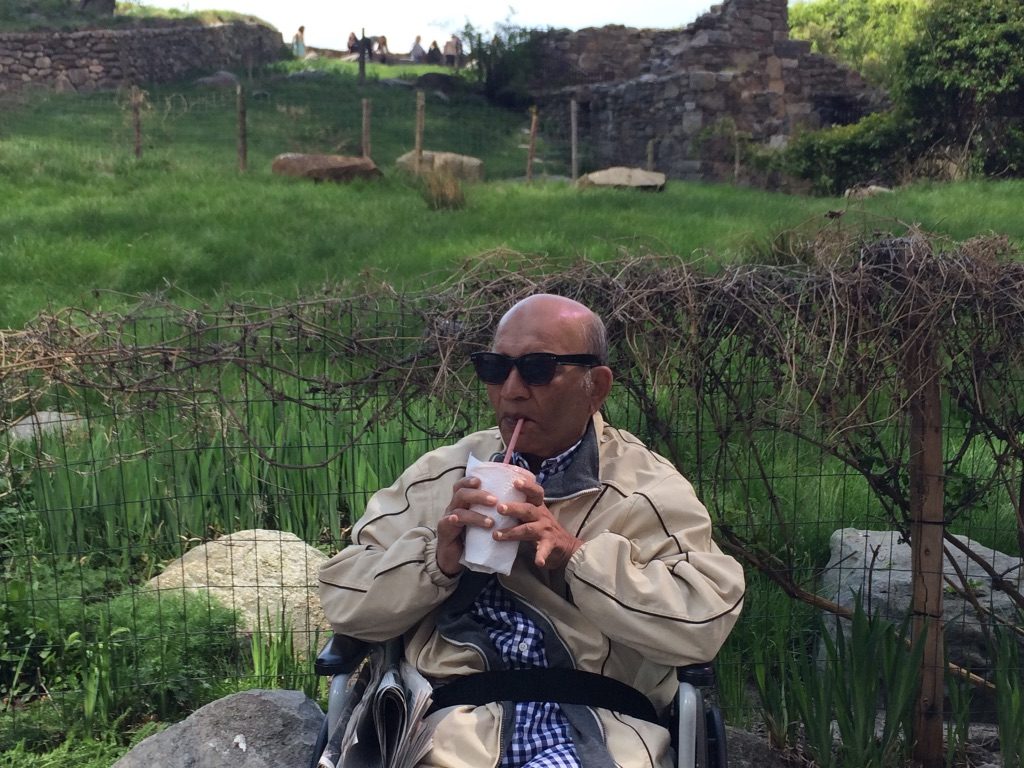 by Monica Mehta – Follow @browngirlmag
5.19.17
New York City
My father passed away on April 1, 2017, at 2:09 PM in his apartment in Tribeca, New York City, after a 7-year struggle with progressive supranuclear palsy (PSP). He was 78 years old. Our only solace at that moment was the thought of him joining my mother in the afterlife. Today, my husband and I travel to India to scatter half of his ashes in the Himalayan foothills. Weeks ago, my brother submerged the other half at Triveni Sangam, a confluence of three holy rivers: Ganga, Yamuna, and the invisible Saraswati.  
In an email from my father dated February 23, 2008 (46 days after my mom passed away), he wrote,
My temporary body that is known as Dinesh but consists of water, air, earth, ether, and fire should be cremated as per Sanatan Dharma scriptures. The ashes should be divided in two parts (two pots) to be given to Amit and Monica. Amit and Monica should submerge the ashes into river that is closest and convenient to their residence or in river Yamuna at Yamunotri (which means birthplace of Yamuna). Ultimately all two sets of ashes will flow into the ocean and meet there. My soul is eternal and will take another body with my mind, intellect and ego or achieve Moksha.
My dad wasn't the most overtly religious man, but he occasionally did and said things that made me wonder. But my mother was very religious, so our being so is to pay tribute to her. And my mom's name – Yamuna, named from the Holy River, brings us full circle. The reason we now head there, via Iceland then through Russia, to Dehra Dun via Delhi, and then north by car to a few miles from the border with China.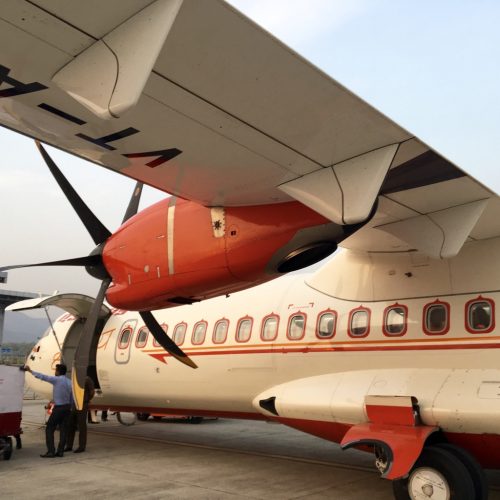 It has been 9 years since I've been to India. My last trip was to scatter my mom's ashes in 2008 – a trip I took with my father and brother. It was a heartbreaking time, as my mother's untimely demise occurred suddenly and shockingly, and just days after her retirement, at the young age of 63. The trip was emotionally grueling and physically taxing. We didn't have a mom to remind us to eat and sleep. We fulfilled our duty but with such a great difficulty.
And now I'm heading back once again, to the birthplace of my parents. And to the final resting place of the remains of their physical bodies. Two lifetimes have come and gone…how could it be? How could they just be gone? I have so many questions that I hope to explore while there. Indians are much more accepting of the birth and death cycle. Can I connect with my parents? Will I understand why they were taken away? Or perhaps do inquiries like these take me further from the Indian way of acceptance. In a book I am currently reading "The Orphaned Adult," the author (Alexander Levy) writes about western society's dismissal, avoidance, and denial of death.  
5.20.17
Delhi, Dehradun, & Musoorie
State of Uttarakhand
India
We swayed side to side in the backseat of a small white taxi as the driver, Mr. Raman, took sharp turns left and right to climb the road etched on the side of the mountain. It was late at night and my eyes spanned the valley below, sprawling with the lights from the city of Dehradun set against the pitch-black sky. Mr. Raman remarked, "Diwali View" a reference to the festival of lights. My mind went to my father, who visited North India with my mom in 1967 for their honeymoon – specifically in Kashmir (now contested territory with Pakistan) roughly 8 hours north by car. India has changed so much since then and even since I visited here as a child in the 80's. Back then, access to consumer goods was extremely limited, but now you can get almost anything.Sarees have become Lacoste. Homemade ketchup pizza has become pizza hut. I think mom and dad would enjoy the new India very much, but my hunch is that they would prefer "simple and sober" (opposite of flashy and modern).  They left India in the 1960's, so to them – that period exemplifies what is Indian and the current post-globalization India is westernized and therefore, less authentic – not "Indian." I can't help but believe this too, as I am my parent's daughter and also because my experience in the new India is nascent.
Being in India without my parents is an odd feeling, as the vast majority of my trips here were with them. But perhaps more unsettling is not just that I'm here without my parents, but rather that I'm here without the possibility of my parents – because they no longer exist in the physical form that I have known for over four decades – a fact that I'm still grappling with.
A few years after the onset of his illness, when my dad was just settling into a wheelchair, he became fixated on the idea of traveling to India and asked my relatives perpetually for months.  I thought – perhaps, if I hired multiple caretakers to take him– we could pull it off. But even pre-PSP when my father visited Mumbai, he would tie a handkerchief on his face to prevent breathing polluted air. Today, as B and I explored the Library and Gandhi Chowk in Musoorie, we played frogger with cars, bicycle rickshaws and cows. One foot on the street and the other in a rocky unsteady ditch, we shared the road with the backdrop of incessant honking with cars just inches away as the passed us. This is not the India in which my father could have navigated in a wheelchair with his West African aide.
5.22.17
State of Uttarakhand
India
We woke up at 5 AM after a mere 2hours of sleep to embark on our journey through the mountains to Yamnotri.  
to be continued in Part 2…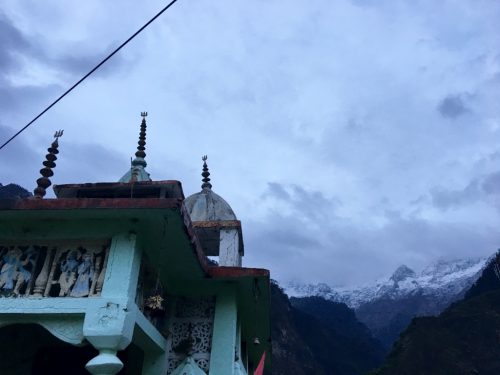 ---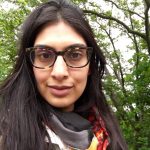 Monica is a quintessential Gemini, straddling worlds of both art and science. She works as an infectious disease clinical pharmacist, with interests in healthcare quality, access to medicines, & antimicrobial resistance.  She previously worked in film and wrote several screenplays including Art=Love2 (2010) and made a documentary in Sierra Leone called Batiloh's Plan (2010). More recently, she has been doing more blogging and spoken word.  Monica resides in New York City with her husband and dog, Caju.