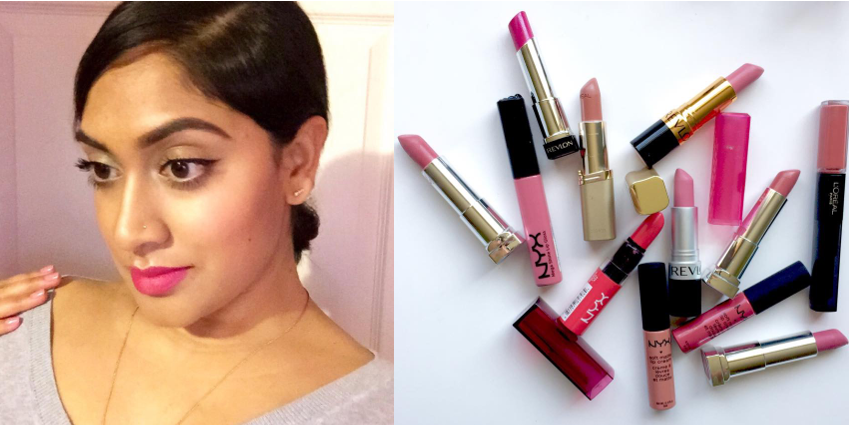 Have you ever felt overwhelmed by the many shades and types of lipsticks at the beauty counter because you are not sure which one would suit you best? It's your lucky day, beauties because I've got you covered in choosing the perfect pink shade that will quickly become a daily staple or the lipstick of choice for a night out.
With our simple tips below, you can easily pick your most flattering and favorite shade of pink in no time! And no need to break the bank because you will find a wide variety of trustworthy brands at the drugstore, carrying trendy colors for all South Asian skin tones.
Below, I provided swatches of pinks ranging from a smooth-cool-toned baby pink to a warm raspberry.
To test if your skin color is more warm or cool, check the color of the veins on your hands. If the veins are green, you have warmer tones in your skin and similarly if they're blue, you're considered cool toned. It's possible to have both green and blue, so, in that case, you're neutral and both tones flatter you equally!
Of course, this is just a guide to distinguish what colors flatter you best, so don't be afraid to rock any color with lots of swag and confidence!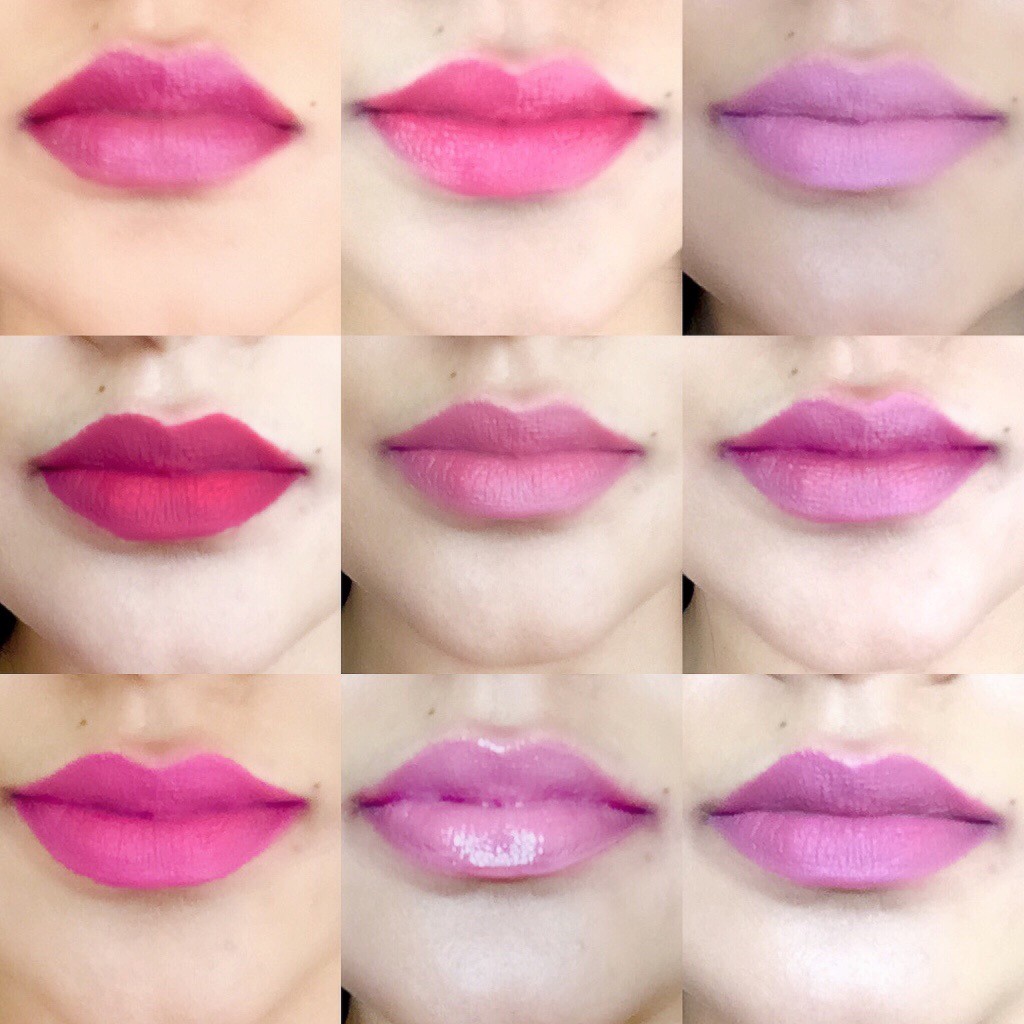 Row 1: (Left to Right)
1. Revlon Colorburst Lip Butter- "Lollipop 075"
2. NYX Butter Lipstick- "Little Susie BLS12"
3. Revlon Super Lustrous Lipstick- "Pink Pout 002 (Matte)"
Row 2: (Left to Right)
4. NYX Soft Matte Lip Cream- "San Paulo"
5. Maybelline Colorsensational- "Warm Me Up 235"
6. Maybelline Colorsensational- "Pink Me Up 045"
Row 3: (Left to Right)
7. NYX Soft Matte Lip Cream- "Milan"
8. NYX Mega Shine Lip Gloss- "LG 129 Beige"
9. Maybelline Matte- "Lust for Blush 665"
If you would like to see a guide for other colors at an inexpensive price point, let us know in the comments below!
---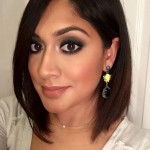 Sapna Sakaria is our go-to beauty blogger at
Brown Girl Magazine. She 
is thrilled to share beauty tips, tricks and tutorials with all of you! Born and raised in New York, Sapna grew to love the artistry of make-up application and all things beauty. All while receiving her B.S. in Biology at St. John's University, beauty and make-up started as a hobby, but making women smile and enhance their true inner beauty by sharing her passion has made it all worth it! Deemed "The Sephora Princess" by her fun-loving little brother, you can find Sapna perusing down Sephora's isles and continuing to answer all your beauty qualms here at
Brown Girl Mag
!