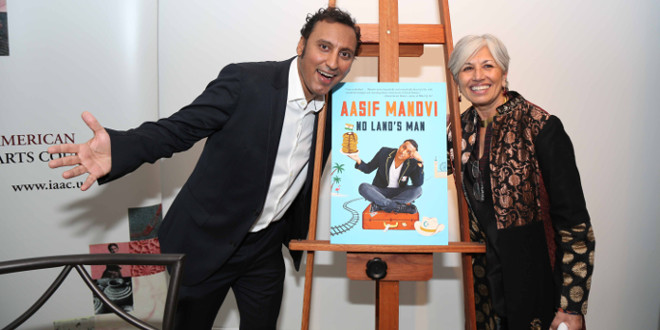 Since New York City has long been known as the literary capital of the world, it only made sense for the Indo-American Arts Council to present the first ever South Asian Literary Festival this past week. The participants and attendees will surely agree, much was shared, great conversations were had and words from writers will never be forgotten. Here are just a few:
1. On identity and his life in New York, Booker Prize winner Sir Salman Rushdie said, "No where else will someone question you if you say you're a New Yorker, you're a New Yorker. If you've lived here twelve years or been here twelve days."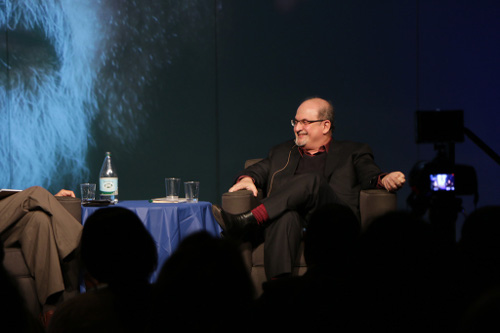 2. On telling great stories during the LGBT stories panel, author Ghalib Shiraz Dhalla reminded us: "Writing is not an act of confession, but an act of the imagination."
3. In a very vulnerable moment as she talked of the first real experience of loss in her life, award-winning movie director, Mira Nair, recalls a parent's words when he lost the love of his life on the brink of what would have been a momentous anniversary. "He just kept repeating the number of years they had been married." And her mantra, which she often repeats has always been, "If we don't tell our stories, no one else will."
4. On the concerns of telling a South Asian story, debut author of "An Isolated Incident," Soniah Kamal says, "Some people like to bring sexy back, I'm bringing back my right to write about monsoons, henna, monkeys, bangles, mangoes and more. I spent four agonizing months debating whether I was a sellout if one of my characters gorged on mangoes. But, hey, it's Lahore, it's the summer, what else is he going to be eating: pancakes! No to exotification. A big yes to reality."
5. On the often discouraging quest to get published, New York Times' journalist Parul Sehgal turned to the audience and said, "Don't get disheartened. Keep writing. People are reading."
6. There was a lot of discussion on whether you have to be South Asian to tell a story with South Asian characters well, and if you are South Asian, should you limit yourself to stories with South Asian voices. Suketu Mehta, along with others, responded similarly, but in his words: "I don't see why Indians should restrict ourselves to writing only about India."
7. In response to a comment made by Rajiv Satyal, who moderated the panel on humor and publishing with brother and author of "Blue Boy," Rakesh Satyal and writer, producer, comedian and author of "No Land's Man" Aasif Mandvi, had us all laughing when he said, "So are you saying that I'm not as famous as Tina Fey? That's what you're saying, right?"
8. At the closing ceremony, Aroon Shivdisani, executive director and founder of IAAC and the mastermind behind the festival, raved about the week's success with mostly standing room only packed attendance at all the sessions and said, "Next year, we will get bigger rooms. And the festival will only be bigger and better!"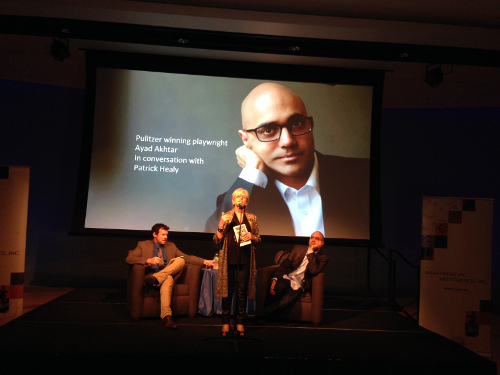 9. On the final night, moderator and New York Times Journalist Patrick Healy asked Pulitzer winning playwright, Ayad Akhtar, "How do you deal with hitting a creative wall?" His answer, "I trust the wall." But he also had the audience in stitches when he boldly said, "Punjabi's are the southern Italians of South Asia, histrionic and expressive." Being a Punjabi girl myself, I could not agree more. Excuse me while I take a moment to get my balay-balay on.
10. In closing, I have to share the moment that moved me and will stay with me forever. On the difference between books, movies and plays, playwright and script writer of the upcoming "Bangali Harlem," Aladdin Ullah said, "It's different. With books, you read it. With movies, you see it. But with theater, with the story coming alive on the stage," and as he got choked up, he added, "You feel it." And everyone in the room felt it.
The passion behind the power of a great story comes from the passion of the storyteller. And thinking back on IAAC's event that's the word that comes to mind — passion. The world of Literary Art is passionate and growing in fervor as new and vibrant writers emerge every day. We have much to celebrate. And many more stories to tell.
[divider]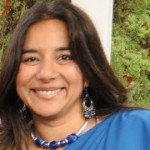 Rajdeep Paulus is the Award-Winning author of Swimming Through Clouds, mommy to four princesses, wife of Sunshine, a coffee-addict and a chocoholic. As of this June 2013, she's a Tough Mudder. To find out more, visit her website or connect with her via Facebook, Twitter, Pinterest, or Instagram.