A wide array of weather tracking programs is available for Windows 10 which are beneficial in monitoring the weather. With these programs, you can find the latest updates of the forecast which play a vital role in planning the day properly. Thus, you will be capable of preparing for adverse weather conditions. Thus, if you are planning for a trip, you can take a look at the weather conditions. Here is a list of the weather tracking programs for windows 10:
MSN Weather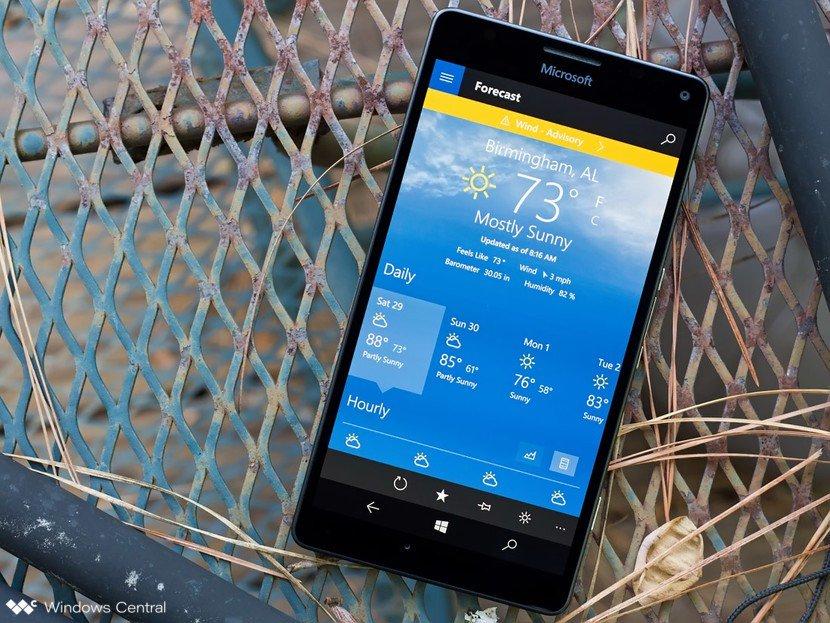 MSN Weather contributes to being a prominent choice of weather tracking apps for Windows 10. With the aid of this app, it is possible to check the latest conditions of forecast in the city. It also boasts of a forecast, extended for ten days and you can get an hourly track of the weather through this program.
Features
It features animated weather maps which are inclusive of the satellite, temperature, radar, radar forecast imagery or cloud.

It provides information about historical weather which can be broken down into the monthly weather pattern of the specific location.

As you opt for this program, you can receive a plethora of weather alerts which are present on the local forecast page. With the aid of these alerts, you can gain information about the weather in details.

It also comes with the new section which showcases different weather headlines.
Drawback
Does not provide any toast notification
Weather Bug
It contributes to being one of the well-renowned weather tracking application which offers a real feel temperature. With it, you can predict blizzards, storms as well as precipitations. In addition to this, it comes with several features where few provide access to tracking lighting and live cams. With the aid of this application, you can seek information about weather radar, weather forecasts and detailed data about weather.
Features
It provides national, local and global news.

With the aid of this app, you can gain in-depth information about cloudiness, atmospheric pressure, dew point, humidity, air temperature, pollen levels, and cloudiness.

You can also know times of moon phases, sunset, and sunrise with the aid of this application.

You can know the speed and direction of Wind through

WeatherBug for windows 10

.
Drawback
It is known to offer glitchy responsiveness

It leads to a messy interface

The search function requires improvement
Appy Weather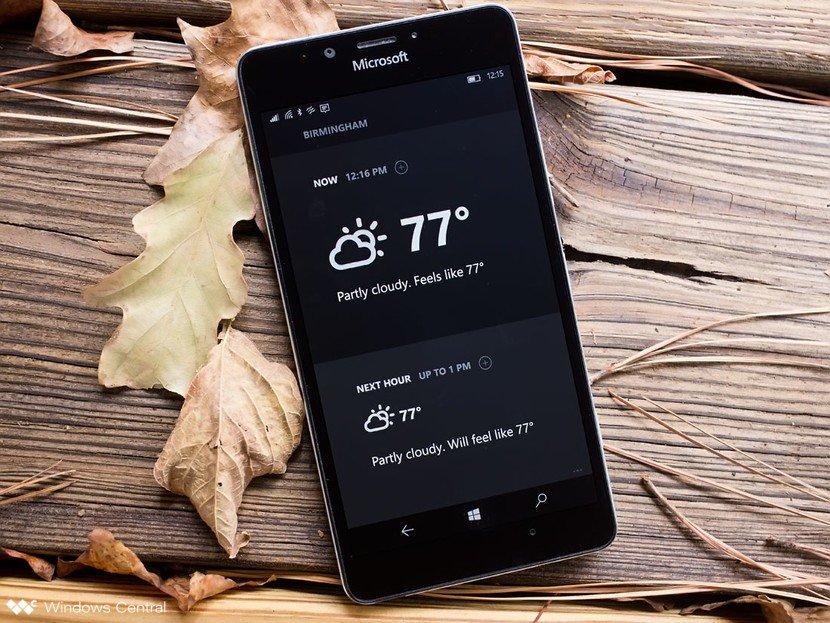 Appy Weather is regarded as the cleanest weather app, present in the Windows store. It comprises of modern design and you can gain information about the latest weather report as you choose it. It offers information about the forecast in a personalized manner. In addition to providing different aspects of the forecast, you are going to know how the weather will feel like through this program.
Features
Lockscreen support

Live Tile

Various notifications about weather

An extended forecast of seven days

Forecast for the next weekend, tomorrow as well as today.
Drawback
Does not have a weather radar feature
Forecast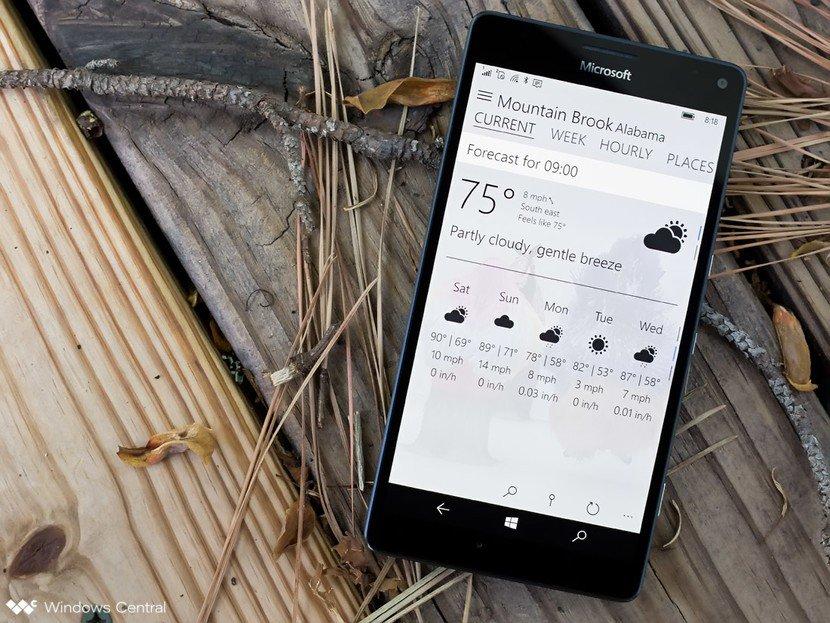 The forecast is another prominent name in the list of informative and clean looking weather programs, which are available for Mobile, computers and Windows 10. This weather program provides weather information about several places across the globe. It is also equipped with Lockscreen support and Live Tile.
Features
It is possible to set the background image to the color pattern in this app.

With local awareness, it is possible to download the weather information automatically, by the latest location.

This app boasts of the Meteogram view which offers a hassle-free view of the hourly and weekly forecast.

With this app, you can keep track of the current conditions in addition to hourly and weekly forecast periods.
Drawbacks
It does not come with any kind of weather maps.
Prognoza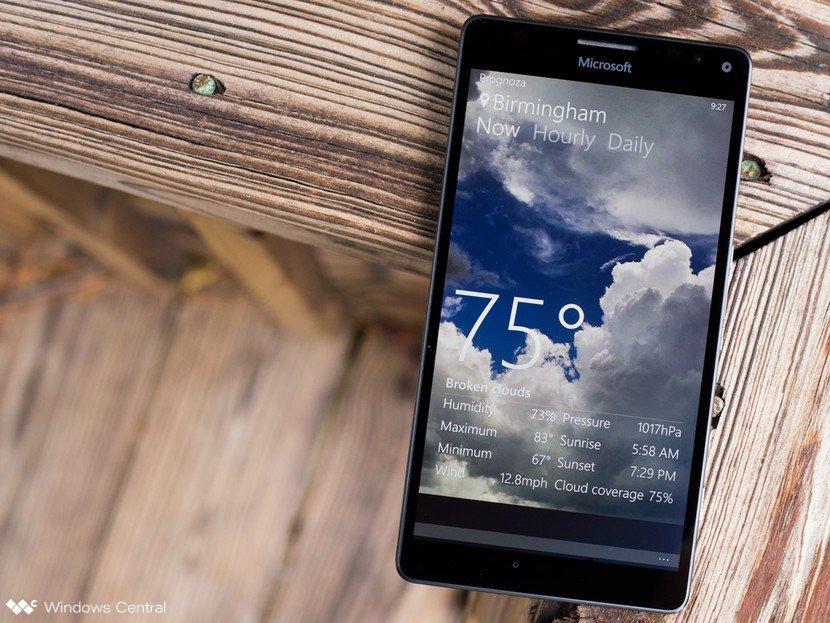 It has earned a high reputation as one of the leading weather applications for Windows 10. It comes with the clean design which stands second to none in delivering the latest weather conditions to the phone with Lockscreen support and Live Tile.
Features
It offers information about the current conditions which are inclusive of pressure, humidity, temperature, cloud coverage, sunset and sunrise, and wind.

With the aid of icon sets and multiple themes, it is possible to customize the appearance of the program

It confers personalized toast notifications for providing alerts about certain conditions like rain, sunny clouds, snow, fog, and storm.
Drawback
Does not come with any weather map
If you want to have an in-depth knowledge of different weather conditions so that you can plan an interrupted vacation, you can refer to the above-mentioned weather tracking programs without a second thought.