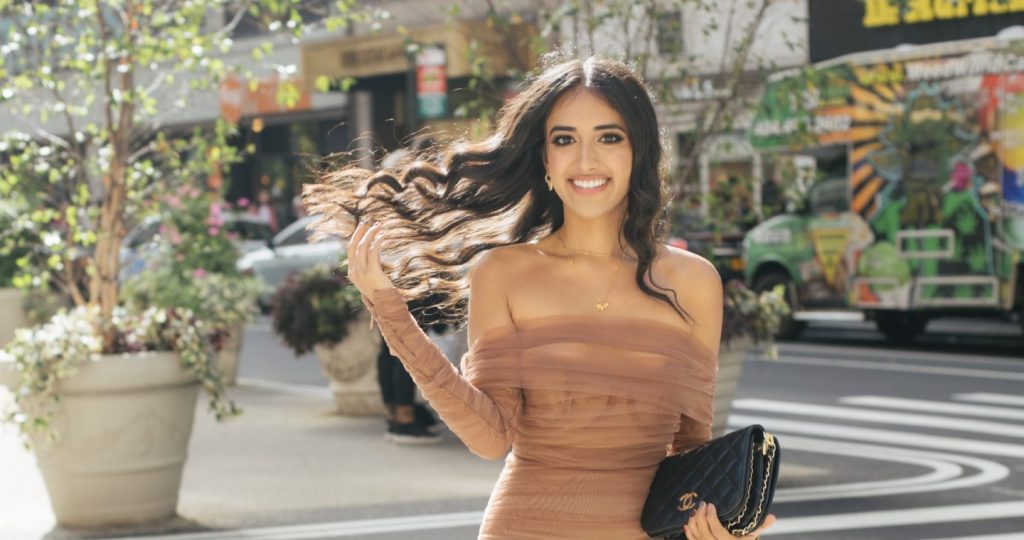 This post was originally posted on seeratsaini.com and has been republished with permission. 
Needless to say, the pandemic has brought out the wanderer in most of us, pushing us to discover and reconnect with the outdoors. That obviously means reorganizing our summer wardrobe for that perfect beach shot or a selfie atop the falls. But what's a good pic for the 'gram without big, bouncy, tousled hair to flaunt?
You'd think that like most passing hair trends, messy, salt-drenched waves would fade away. But tousled hair is here to stay! And, mind you, this 'power hairstyle' can require a fair amount of hard work. Hence, I took it upon myself to help you nail messy curls that are chic yet low-maintenance, like a boss!
A hair tutorial is something I've gotten messages about ever since I first started making tutorials online. I've gotten so many DMs that I thought I'd finally make one! I didn't speed it up too much or cut too much out, so you're able to see all the details of the routine and follow along if you want. The curls are kind of messy and undefined on purpose – I prefer them to look undone, fussed up, and textured rather than coming out too "perfect."
Check out my step-by-step guide on how to achieve effortlessly tousled hair that seems like the beautiful aftermath of a trip to the waterside, below.
The six products I use in my tousled hair tutorial are:
View this post on Instagram
I hope this detailed tutorial helps you master the art of tousled hair perfection. Let me know how you wear the look!