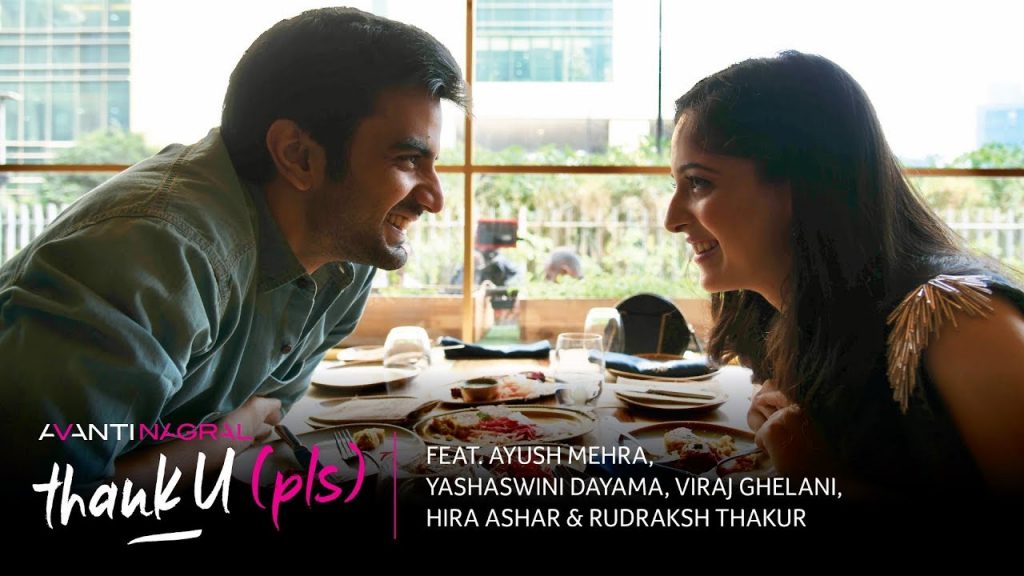 If I had a penny for every hour I spend scouring the internet for incredible South Asian musicians, I'd be a millionaire…who would still listen to inappropriate amounts of music, alas I digress. On one of these late-night searches, I stumbled upon Avanti Nagral, another singer-songwriter you say!? Think again. This triple threat performer, singer and writer is also the FIRST student in the WORLD set to graduate from Harvard and Berklee's dual degree music program!
View this post on Instagram
As the entertainment industry begins to hear and see more South Asian faces, it is incredible and motivating to see folks pursuing their fine arts and creative passions in and out of the classroom. Having spent exactly half her life between Boston and Bombay,  starting my personal favorite music series #Songonthespot and integrating classical lost Indian Instruments into modern productions, I had to know how Avanti got here.
Who is Avanti? 
I'm going to try and be dramatic while answering this:

Singer. Songwriter. Advocate. Artist. Creator. Idealist. Soul-searcher. Adventure-seeker. Friend.
You've lived between Mumbai and Boston your entire life, tell us about your dual identity!
I was born in Boston, moved to Bombay when I was 8, moved back to Boston for college when I was 19 (I took a gap year to do some professional theatre work in India), and keep going back and forth a few times a year! It's been really fascinating because neither am I a straight-up Indian-American nor am I a Bombay girl. I feel like I'm always in-between, but that also enables me to fit in (or stand out) in both environments. This dual existence has definitely shaped my identity — personally, creatively, and artistically, and I strive to bridge the gap in a meaningful way through music, culture, and conversation.
Do you remember your first meaningful encounter with music and the arts? 
Yes! My father plays the tabla (although his primary profession is in the tech industry), and my mom is spiritual, so I grew up doing a lot of devotional music. I remember my first public concert was at this place in suburban Massachusetts, and I was singing Payoji Maine for this cultural program. I think I was around five years old. While the style of music was different than my primary style now, I remember feeling a rush being on stage, and loving the way people connected with music that they probably grew up listening to. More than that, the way in which all the performance arts at that program had their own special place, and how magical they were when combined!
View this post on Instagram
You attend both Harvard and the Berklee College of Music in a new hybrid program, break that down for us!
The Harvard-Berklee dual degree program is the newest addition to programs that I think are meant for "creatives with intellectual passions" or vice versa, joining the likes of the Columbia-Juilliard and Brown-RISD programs. Essentially, it's a five-year program in which you receive a bachelor's degree at Harvard and a master's Degree at Berklee. During your undergrad, you also get access to all the resources at Berklee, and have to take a few classes there per semester, in addition to your regular Harvard course load.

I'll be the first to graduate from the program, and as their de facto guinea pig, it's been an incredible experience. It's a lot of back and forth between the two schools, but when you're passionate about something, it's worth it! At Harvard I'm studying Psychology and Global Health/Health Policy, and at Berklee I'm studying Voice and Music Business.
Why was it so important for you to research classical instruments and sounds and find a way to merge them with your contemporary music? 
My musical foundation is in Hindustani Classical music. My guru is Dr. Prabha Atre, a living legend of the kirana gharana, and I feel really blessed that she has been so supportive of my experimentation with other musical forms and my eventual foray into pop. Our South Asian artistic heritage is so rich and diverse, but I find that our generation lacks exposure, and therefore, interest in many of the traditional art forms. I received a grant from Harvard to work with South Asian traditional instrumentalists, and spent part of my summer researching and recording with instruments such as the bela-baharr, sarangi, sarod, tabla, dhime, madal, and more.

My aim is to blend these traditional sounds into modern arrangements, and to make these unique sounds of South Asia accessible to our generation. Rather than being typecast as fusion music, my hope is to make these sounds modern and mainstream, and as normal to hear as Spanish guitar and African beats in the pop world are today.
How do you use your platform and voice to work with global initiatives in the environmental and health sectors? 
My biggest motivation for doing anything, is always, how am I using my voice, whether literally or metaphorically. That manifests itself in my work as an artist, singer, and songwriter, but also as an advocate, speaker, entrepreneur and creator. I personally have had many health issues through my life, and have been fortunate enough to have access to care, but many aren't as lucky. That drive fueled my global health work, through research, initiative creation and advocacy. I am passionate about the intersection of art and social change, and truly believe in the power of storytelling and content. 
View this post on Instagram
#Avantips and #Songonthespot are two of my favorite series! How did you come up with both? 
#AvanTIPS: I've been super particular about my vocal health for a long time, and am a bit of a nerd in that regard, collecting information from different vocal coaches, through research, and my own experience. It only felt fair to share some of what I'm learning through the process, and surprisingly people have really been enjoying me embarrassing myself online in the name of sharing tips! I share everything from vocal tips, South Asian secrets, exercises, superfoods, to-dos and don'ts for speakers and singers. 

#SongOnTheSpot: I have a background in theatre, so this concept is a marriage of storytelling, music and theatre. I started doing it at live shows, and pretty much never stopped! It's always so much fun – and is so prone to failure that it captivates the audience immediately, and creates pressure-filled adrenaline for me on stage to come up with rhymes, hooks and melodies in my head. The thing I love most about it is how interactive it is, and how we can create art out of anything, anywhere at any time. The premise: an audience member will tell me a story about literally anything, my band will play literally anything, and we all make a song out of it! I've now started doing it with brands and creators, and we're reinventing the format as we migrate it online!
View this post on Instagram
If you had to pick one food from Mumbai and one from Boston to eat, what would they be? 
Bombay: Akuri toast

Boston: BAGELS AT PAVEMENT COFFEEHOUSE; THEY GIVE ME LIFE!
You're in the midst of releasing an EP, tell us about your newest song.
I can't give away the name just yet, but what I CAN say is that it is a dual ode to Indian and Latin music, fusing reggaeton and bhangra beats in a global pop sound. I'm super excited about this one, and we have a few surprises up our sleeves that I cannot wait to show you!
Favorite performance to date? 
This is an unfair question, but if I had to choose it would probably be singing at the Gateway of India for the 26/11 terror attack memorial service. Not only was it a beautiful tribute, but it was also the first time almost all my grandparents watched me perform together. That meant more to me than any show could.
Avanti is traveling, performing and developing productions that merge her hyphenated identity experiences and training from classical music to pop songwriting and dance. The next pop queen may have just arrived but if you're a vocalist as well, do yourself a favor and watch #Avantips to keep your vocal health in check!