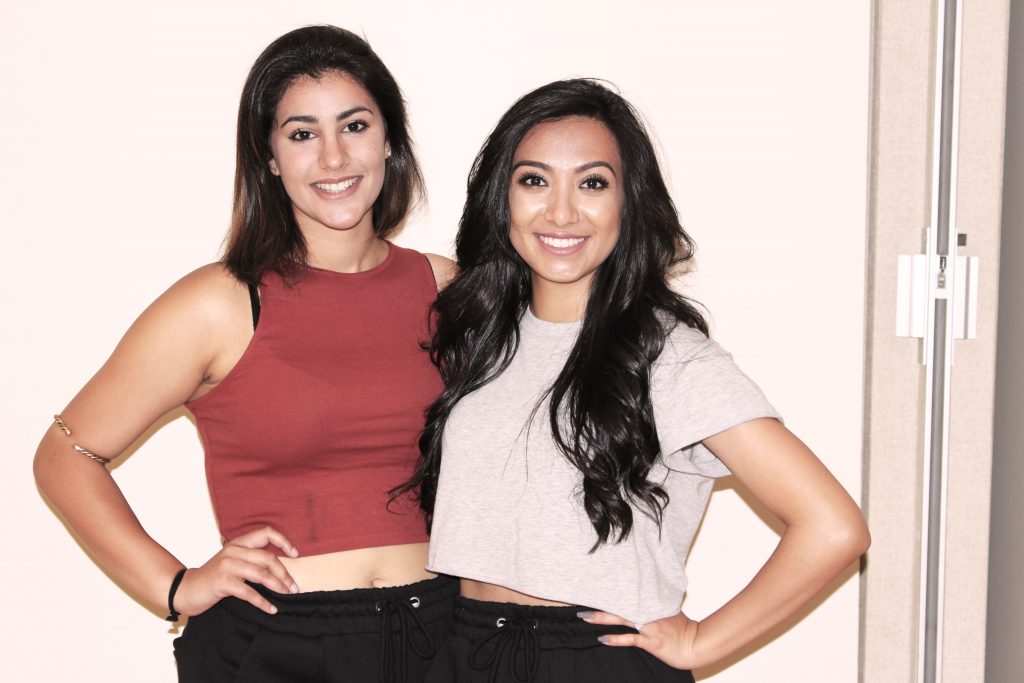 This article is part of an ongoing BG Meet the Dancer series with our friends at Bollyshake, the premier international online portal for Indian dancing.
Divyanka Gupta has a habit of eating lemons with salt in the middle of the night and Sonia Rathee eats hot Cheetos and ice cream simultaneously. Both ladies make up the dynamic duo that is Divyanka and Sonia, the latest dancers to be featured on Bollyshake.com with their viral "Bharathanatyam-Tutting" fusion dance style. Students by day, the young ladies dance on Boston University's Indian fusion team, Jalwa. Their passion for dancing and eating are what make them a perfect match.  
BG had the chance to talk with the amazing dancing pair, and here's what they had to say:
How did you two meet?
"Technically, we met at Jalwa spring try outs but didn't necessarily become friends until the first Fall practice. Everyone was supposed to meet on Sunday at 8:30 am to go running, but we were the only ones who showed up late – it was then we realized our shared love for sleep! From then on, there's been a snowball effect of coincidental instances leading to the friendship we have today. We started doing our collaborative dance videos in Summer 2016."
What are your dance backgrounds?
Sonia: I don't even remember when I started dancing, to be honest. I began learning Bollywood dancing from my cousins and brother from a young age, but when I was 8 or 9, I pursued Bharatanatyam training for 8 years. I also trained in Kathak for two years, and took ballet, contemporary, and hip hop classes growing up.  

Divyanka: Honestly, my mom is the reason I even pursued dancing at all. I started Bharatanatyam classes at age 4, and completed my Arangetram in 2011. Although Bharatanatyam has always been my base, I have performed Bollywood, raas, and bhangra in various culture shows, annual Diwali shows, and community performances. By the time I arrived at college, dancing had become a part of me and I decided to join BU Jalwa.
What is Bharatanatyam-Tutting? How did it happen?
Honestly, we are confused ourselves as to how we came up with it. At the time, all we knew was that we wanted to make a dance video, but we didn't know what we wanted to showcase. As background, Tutting is a type of street dance from California where the dancer pops his/her body into geometric positions. We watched a tutting video together at some random point during our YouTube searches, but as we started choreographing at a later date, we both looked at each other in excitement and said "Wait! What if we did tutting with mudras (hand gestures)?" That was the start of Bharatnatyam-Tutting. The whole idea of Bharatnatyam-Tutting was so spontaneous, which speaks back to dance not needing so much order as much as it does flow and good content.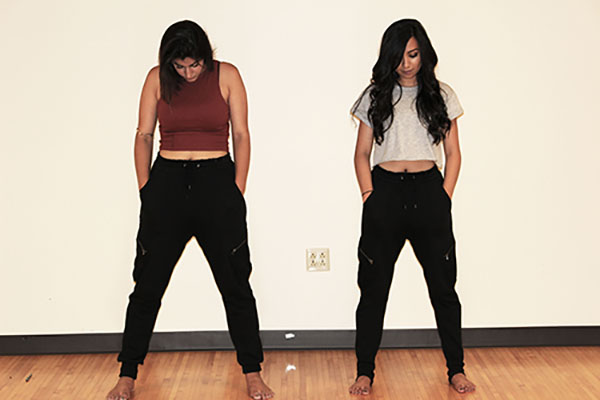 How is the experience of fusing different genres and styles? Any surprises?
It's essential to know one of the two styles you are trying to fuse in order to have a foundation and a sense of comfort. We know Bharatnatyam, but we don't know tutting all that well. By being comfortable with one style, you have the challenge to learn and fuse the other style. It's been a fun experience seeing ourselves improve with both the fusing process and tutting itself. Creating fusion helps us learn more, stretches our dancing and creative ability, and most importantly it gives us the freedom to interpret dance styles and make them our own.
How do you select or come up with appropriate music?
Since we are on BU Jalwa, we are part of an emerging Indian fusion circuit in the U.S. The circuit has incredibly talented people, some of whom make amazing remixes. Many of our songs are remixes from DJs in the circuit, such as Dr. Srimix, DJ Ruckiss, and Jai Matt, etc. We find our other dance songs on online music platforms. We base our music selection on speed and rhythm similar to tutting and Bharatnatyam patterns as well as video concepts (e.g. Hotline Bling).
How do you push yourself in new directions with each new piece?
Our first video was like a test drive – we had absolutely no expectations and didn't imagine people wanting to watch more. The positive response motivated us to challenge our creativity. Now, we try to come up with different concepts for each piece.

In our first video, we were simply sitting, but for the next one, we mixed footwork with tutting. For our third video, we tried a pick-up/dance-off effect whilst incorporating Bharatanatyam poses. In our most recent video, we attempted to mimic Drake's Hotline Bling music video while incorporating a dancing-through-phones effect. We love carrying out ideas that take our dancing to a higher level each time. We have gotten an amazing responses to our videos on Bollyshake, like the Deewani Mastani video, from various people – it's far from what we had ever expected. But like all other artists, we also receive criticism, usually from close family and friends, which we take with open arms.
Who are some artists or dancers you follow or love?
We follow and watch other dancers in the Bollywood fusion circuit, and other YouTube artists such as D-Trix. We also follow many of the dancers from reality TV shows in India  (e.g. Dance India Dance) such as Shakti, Dharmesh, Prince, Amar, Terence, Geeta, and Remo.
What's next for Divyanka and Sonia?
Although we are dedicated to our bharatanatyam-tutting fusions, we would like to expand our content and create fusions that involve other dance forms. Particularly, we've been thinking about fusing Bharatanatyam with commercial hip hop and bhangra. That being said, all this is about the dancing, hard work, and enjoying ourselves. So long as we do those things, the rest come together.

---
Bollyshake has teamed up with Magic Bus USA and Patron Abhishek Bachchan to host a very special dance-off. For every dance video received, $25 will be donated, which supports 1 boy or girl through the program for an entire year! #CelebrateTheMagic. We're encouraging parents, kids, families, and studios with young dancers to participate. Accepting dance videos this entire month! http://ow.ly/jZIy304p7Os
---
Check out Divyanka and Sonia's awesome work on Bollyshake, the premier global online community dedicated to Indian dance! You can also follow Divyanka on Facebook, Twitter @divyanka_gupta, Instagram @divyanka.gupta, and YouTube. You can also follow Sonia on Instagram @soniarathee.
---
Bollyshake is the largest platform centered around Indian dance, connecting choreographers, teams, studios and events in over 40 countries (so far)! Their goal is to promote synergy within the dance community, share buzzworthy content and bring unique opportunities for performers from around the world through online competitions and sweepstakes. Join the fun by uploading your dance videos to Bollyshake.com or follow them on social via Facebook, Twitter, and Instagram.
---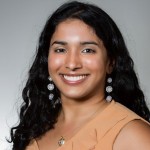 Born in New York and now living in Baltimore, Neena Abraham is the Project/Ad Sales Manager at Brown Girl Magazine. She joined the magazine to work with and befriend inspiring South Asian women as well as stay connected to her culture.