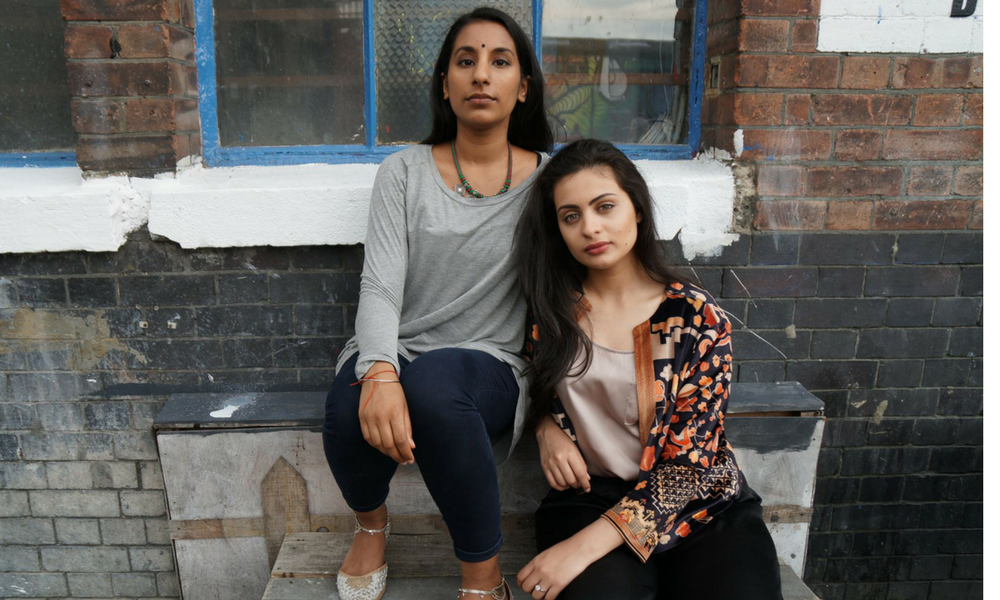 Meet Aaminah Patel and Seetal Kaur — two fierce UK based individuals who have made it their mission to connect the younger South Asian generation with their roots through their platform, Two Brown Girls — described as being "dedicated to the evolving identity of the artistic, intelligent and ever-curious brown girl." By sharing ideas on their blog and celebrating creativity, these ladies use their voices to discuss many different subjects, including politics, religion, cultural stereotypes and encourage debates on topics relevant to the South Asian diaspora.
Growing up in a Punjabi Sikh family, Kaur grew up with Indian classical music and dance being a big influence in her life, and a result has experience in both Bharatnatyam and Kathak. She met Patel while studying Linguistics at UCL and Sanskrit at SOAS. With her roots in both Pakistani and Indian culture, Patel has had the advantage of insight into both cultures. Patel is both an academic and an entrepreneur and has completed her Masters in Islamic Studies. She is also the co-founder of Muslim matrimonial site called Alif and Ain.
Brown Girl Magazine speaks exclusively to this dynamic duo on their new initiative, "ForwardCulture" — as well as what their hopes are for the future and what they believe is the biggest issue still affecting the South Asian community in recent times.
What was the thought process behind Two Brown Girls and "ForwardCulture?"
"Growing up in the UK, we always felt a disconnection between our cultural background and our Western environment. We both never really felt a huge sense of encouragement to be proud of our heritage, especially in social situations with friends and at University. But when we went online, we discovered so many inspirational and talented brown women from around the world expressing their culture in a creative, fierce and intellectual way."
How did Two Brown Girls eventually form?
We founded Two Brown Girls to create a space for the South-Asian diaspora to connect, share ideas and be inspired to be proud of their cultural heritage by platforming creatives and posting about topics and issues to spark debate online. After over five years of connecting with thousands of 'brown girls' and raising awareness about the many challenges that South Asian women face both in the subcontinent and all over the world, we saw a huge increase in bloggers, websites and publications also addressing these issues and creating powerful content.

This led to our decision to do more work in communities with young South Asian women where the impact could be made face-to-face and so we established 'ForwardCulture' as our social initiative (it's a community-interest-company). We were also influenced by organisations like SAYA (South Asian Youth Action) during our trip to New York where we really internalized the importance of offline and 'real world' spaces to help empower communities so that they can flourish."
What are some of the obstacles that you have faced while running the "ForwardCulture" workshops in colleges and schools across the UK?
We're very blessed and grateful to have had so much support, from not only our families and friends but also the online community and the schools and college's we're working with. Naturally, all work comes with a challenge, and we could probably say we've struggled to find the balance between making our project inclusive for people of all backgrounds, whilst trying to keep it focused and addressing the issues and conversations relevant to cultural groups.
"In today's globalised society, being proud of your culture takes courage, curiosity, and negotiation. We believe that it's not about segregation or assimilation, but about embracing our uniqueness and individuality." – #TWOBROWNGIRLS ?????????? @Aaminah_KP & @seetal_ pic.twitter.com/wTojC3Sqij
— TWO-BROWNGIRLS (@two_browngirls) December 14, 2017
Is there anything that you have liked to go back and change when you started the project?
"We're working on making our projects more tailored toward individual students' needs, and we're hoping to fulfill this by starting out each project with a 'focus group' where students we are working with can help shape and contribute to the trajectory of the program and address the issues they feel are pertinent to their experiences." 
What do you believe is the biggest issue the South Asian community is facing in present times in terms of cultural stereotypes?
"We feel the media is slowly accepting a more dynamic and diverse understanding of culture. Now, it's 'cool' to be brown but we hope it's not a trend. So many brown women are launching platforms, being creative and ultimately garnering success because right now, diversity is celebrated; obviously there is still a prejudice at hand, and one we can think of immediately, and one that is close to our hearts, is the obsession with Westernization in India, specifically amongst the new generation."
Did you ever expect to get the amount of positive response from your workshops that you have received?
"We tried to keep realistic expectations and assumed perhaps not everyone would understand our aims and long-term goals – but we're so grateful that we were met with so much love and support! Naturally, it was our pilot project and the first time we were taking the goal of Two Brown Girls into a physical space as ForwardCulture. It's really excited us for what's to come!"
If there was one piece of advice you would like to give the younger generation, what would it be?
"Respect and try to understand where your elders are coming from. They might seem unreasonable and unfair but when you learn more about their background and experiences, things start to make sense and you can form a sense of compassion and communicate with them more effectively."
What is your favourite country that you have travelled to, and why?
"The one country that stands out for us both is India. For us, it is a place full of challenges and enrichment and is a place which allows us to be part of the community, as well as outsiders looking in, at the same time."
What is it that you wish to achieve through Two Brown Girls and 'ForwardCulture?'
"A sense that we've made a positive difference somehow in people's lives."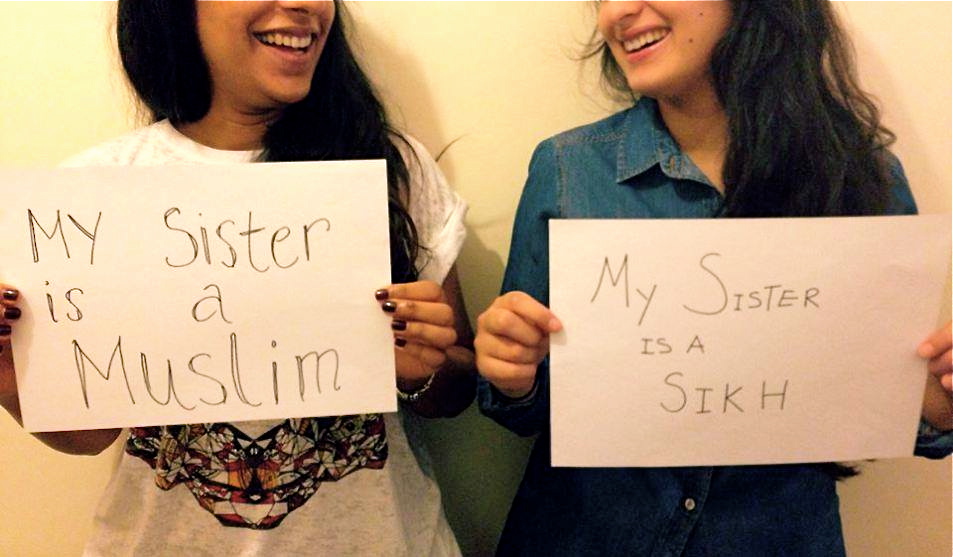 What projects do you have planned for the South Asian diaspora for the future?
"We want to engage more with the next generation, host more events and spaces for women of colour to come together, and create more projects that bring artists closer to communities."
---
Jaspreet Singh is a photographer and writer who is always looking for the next challenge and adventure. When she's not chasing her wanderlust addiction or taking pictures, she is studying politics and international conflict in the hopes of working in security and defense one day. Currently residing in London, but always an NC girl at heart, she loves a good plate of chaat or English breakfast as much as Southern-style biscuits!