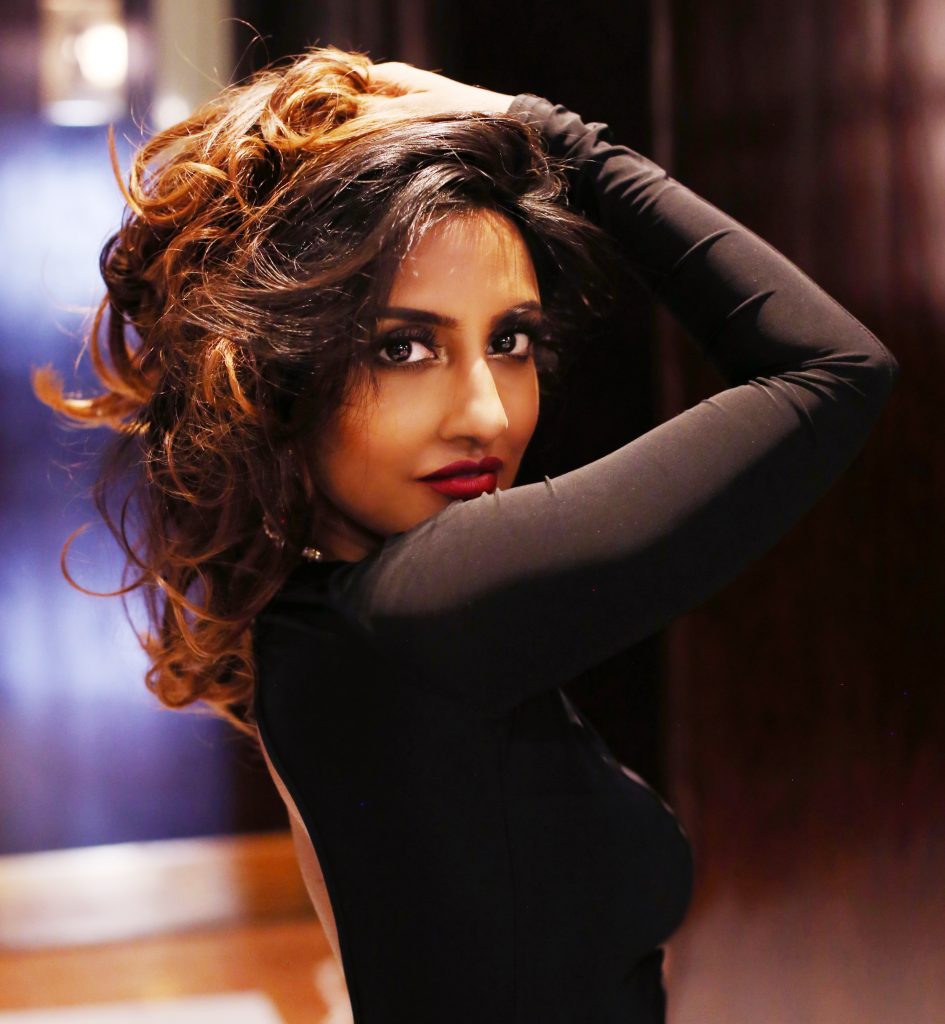 Leading Indian streaming platform Gaana, a commercial music streaming service that features music from 21 languages including Hindi, English and Bengali, has signed U.K. singer-songwriter Avina Shah for her brand new song titled "Playboy," which will be available to more than 60 million subscribers.
Shah is a British-Indian artist who performs in a range of languages and genres, which includes Hindi, Bollywood, R'n'B, pop, Punjabi, and Gujarati. She rose to fame after releasing her acclaimed charity debut song "Tere Bina," which supported victims of domestic violence. With a growing worldwide fan base, she is a big supporter of women's empowerment and other charitable organisations.
The comeback of the naturally gifted artist is a catchy dance number that is set to become a hot summer anthem and win hearts across the world. The track is accompanied by a unique retro-themed video shot in UK and India, which was directed by model turned actress Evelyn Sharma.
The talented singer has spent the past few years working with international
music producers on a range of songs and has shot music videos internationally,
including one recently in Greece. She is looking forward to releasing her songs
globally and starting the next chapter of her career.
What inspired you to come up with the song "Playboy"? Tell us about the song.
I wanted to come up with a bold and playful song especially after a long break from the industry. This inspired me to create "Playboy"  — the title is self-explanatory but it's got cheeky twist basically saying that 'girls just wanna have fun!'. We are in a new era now where gender roles are equalizing and women are very much in charge of their lives, so it's in theme with that.
Where was the song produced? 
"This song was created in both London and Mumbai. It was an incredible experience coordinating and collaborating ideas with a large team of people and I've learnt so much about production in the process."
How did you get signed up with Gaana?
"I was introduced to somebody at Gaana and played them a sample of the track.  The team at Gaana really loved the song and offered an enticing deal to launch it on their platform. It's a great initiative to support non-film music and independent artists like myself."
Tell us more about the music video
"It's a fun and quirky retro style dance track. We wanted to do something totally different, not what you would expect when you hear the word 'Playboy'! The song has one of those catchy choruses that stick in your head for a while and we wanted to cater for all ages to let their hair down! I'm playing a nerd in the video, who 'fancies' my nerdy friend but he's just not interested in me until the very end!"
What do you have lined up in the near future?
"This is just the beginning of many more releases I have lined up – each very different from each other in terms of sound, vision and a unique message. I also have several performances, appearances and of course some surprises coming soon!" 
Which singers/artists are you inspired by?
"I find Rihanna very intriguing – she's just so fiery and is never afraid to push the boundaries. Her songs always stand out and she has a natural charisma about her that keeps me engaged to see what she does next.  Rihanna also launched a very successful range of beauty products and that is something I'm also focusing on with my brand Faces by Avina."
Tell us about your most memorable live singing performance.
"My past musical journey has given me the opportunity to share the stage with huge stars such as Shahrukh Khan, perform for Middle Eastern Royal families and also perform live in Las Vegas. I'm really thankful for these wonderful experiences and look forward to what the future has in store."
What is the biggest lesson the music industry has taught you so far?
"Believe in yourself! Everyone has a unique gift inside them so never limit your creativity and don't be afraid to take some risks. Life is short…so if you have a passion for something, you should just go for it and fulfill your daydream!"
"Playboy" released worldwide digitally on Thursday, 3rd May 2018 and will
be available on iTunes, YouTube and exclusively streamed on Gaana.