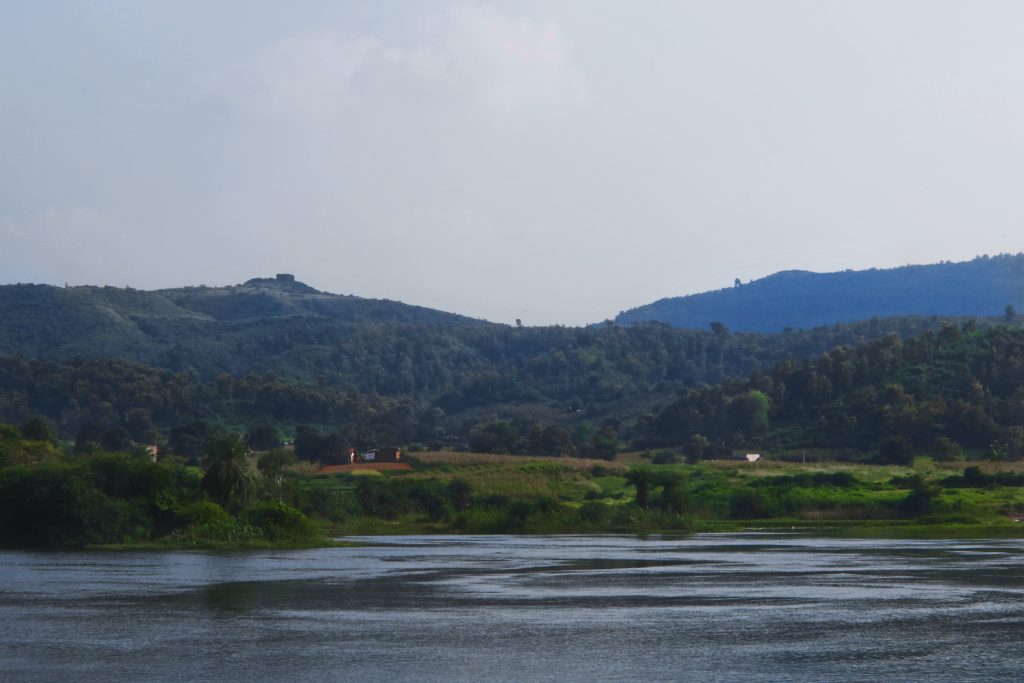 by Parijat Jha – Follow @browngirlmag
*Note: A previous version of this article was originally published on 10/28/2017 on American India Foundation.
Imagine it's nighttime; the sun has set. You are walking along a dimly lit road in a small town. A distant light helps you navigate the path. The noisy rumbling of cars, buses, and two-wheelers makes the chatter at the nearby chaiwalla seem nonsensical. In the next moment, you notice a vehicle driving towards you from the opposite direction. Dust clouds the air so nothing seems clear. All of a sudden, a person appears, walking in your direction. The headlights beam brightly so all you can see is a silhouette of the figure that you are walking towards. The outline of their body is entirely distinguishable, yet the actual identity of the person remains a mystery.
I have spent a little over a month in Banswara, Rajasthan, and similar to the silhouette mentioned above, I feel I have become familiar with the imaginary outline Banswara lies within, yet I feel I have so much left to learn regarding the particularities of the people living here. Globally, Rajasthan is synonymous with the desert. Grand images of Jaipur, Jaisalmer, and Udaipur fill the unfamiliar mind. Tourists are drawn to these historic cities, and reasonably so, yet there remain other parts of the state where people eat, breathe, work, and lead meaningful lives. My hope is I can be the distant light that the explorer in the night uses to navigate the unfamiliar path. My intention is to acknowledge those previously un-mentioned names and places in Banswara, which help me better understand the people living in this wonderful district.
Banswara truly juxtaposes all that one initially imagines when thinking of Rajasthan. One of the main routes to travel here requires flying to Udaipur and then driving a few hours to Banswara. There are no train stations or airports here. In many ways, these conditions are perfect, though the roads aren't. By mid-September, the rainy season has come and gone, and lush, green hills can be observed in all directions. Thick densely packed trees are followed by open acres of farmland. Bodies of water are uncovered after every winding turn through the mountains. Locals boast, "city of hundred islands." This is the Banswara that first greets the eye.
As one peeks closer, it's apparent that there is more to the story. The water may be abundant, but it's also abundantly polluted. The hills may be lush, but diversity is lacking. Mid-September offers us a plentiful Banswara, rich in resources and without much need. However, a year is 12 months long. September ends. Rivers run dry and fields are left without water. A significant portion of the population here are adivasis (the term used for indigenous communities, literally meaning "original inhabitant") who farm for their livelihood. How do they survive?
This is where VAAGDHARA (Voluntary Association of Agricultural General Development Health and Reconstruction Alliance) steps in. VAAGDHARA is a non-profit organization working with adivasi communities in Banswara district and nearby areas in Madhya Pradesh and Gujarat. Secretary Jayesh Joshi and his mission-driven team work on a variety of projects to increase the capacities of the communities they work for. Their nutrition based agriculture programs which focus on utilizing indigenous knowledge and practices, which helped the area thrive in previous times, are especially noteworthy [1].
It would be impossible to adequately discuss all the programs and people VAAGDHARA works within this one post. The lists of achievements and partnerships the organization can claim are robust. However, given this brief platform, I would like to mention the example which seemed most compelling to me.
From October 2nd-16th, VAAGDHARA ran a program called Janjatiya Kisan Swaraj Yatra. One focus of this program was to increase the involvement of women in community discussions.
Paskeli Katara, better known as Paskeli Bai, is a proud, hard-working woman from Jhikali Village, of Kushalgarh block of Banswara district. She has played an important role in mobilizing communities and empowering women since her time working with Sampurna Jeevan Vikas Samiti (SJVS) from 2010-2012.
When VAAGDHARA members met Paskeli Bai, they identified a confident, committed activist with superior communication skills. Upon identifying these traits, she was offered a position as a Community Nutrition Advocate (CNA) through VAAGDHARA's association with the Rajasthan Nutrition Project. Her motivation to empower the women in Self Help Groups (SHGs) about nutrition and health led to her joining as a CNA. VAAGDHARA provided further training and resources to Paskeli Bai so she could move forward with her role in working with SHGs.
She used her experience from the training to focus on improving the lives of adolescent girls. She was aware that girls in the area were lacking proper nutrition and hygiene during menstruation. She delivered suggestions such as the importance of using sanitary napkins and consuming nutritious foods via personal and group counseling, and lessons during SHG meetings.
Perhaps the most interesting of Paskeli Bai's work, is in her efforts to empower women against patriarchal discrimination. Alcohol abuse is a problem ever-present in Paskeli Bai's area. One SHG member had a husband who had a drinking problem. She faced abuse and was forbidden to attend SHG meetings. Rather than give up on this individual, Paskeli Bai mobilized all SHG members and held the meeting in the home of this very person. This happened not once or twice, but time and time again. Her persistence eventually paid off and the husband finally understood and accepted his wife's attendance of SHG meetings.
Paskeli Bai and VAAGDHARA present through their work a commitment to the communities they live in and the people they work for. Their efforts are inspiring and encourage all to work tirelessly in the pursuit of positive change prescribed by the needs and desires of the communities they are seeking to impact.
CITATIONS
[1] Iqbal, Mohammed. "Yatra to Highlight Tribal Way of Agriculture" The Hindu, 22 October 2017. http://www.thehindu.com/todays-paper/tp-miscellaneous/tp-others/yatra-to-highlight-tribal-way-of-agriculture/article19899836.ece. Accessed 23 October 2017.
AIF's William J. Clinton Fellowship

for

Service in India

builds the next generation of leaders committed to lasting change for underprivileged communities across India while strengthening the civil sector.
---
Parijat was born in India but grew up in Columbus, Ohio, from the age of 6 onward. He feels a sense of gratitude for the education and opportunities he has received and has always felt a sense of obligation to re-connect with and give back to India. At Ohio State University (OSU), this interest was intensified as he obtained his degree and worked intensively in the field of environment and sustainability. He hopes to obtain a PhD in Political Science one day, focusing on ethical development. He backpacked through the Himalayas in Nepal and spent a few months in India after he graduated from OSU, but he is so excited to experience India through a new and different lens as an AIF Clinton Fellow!