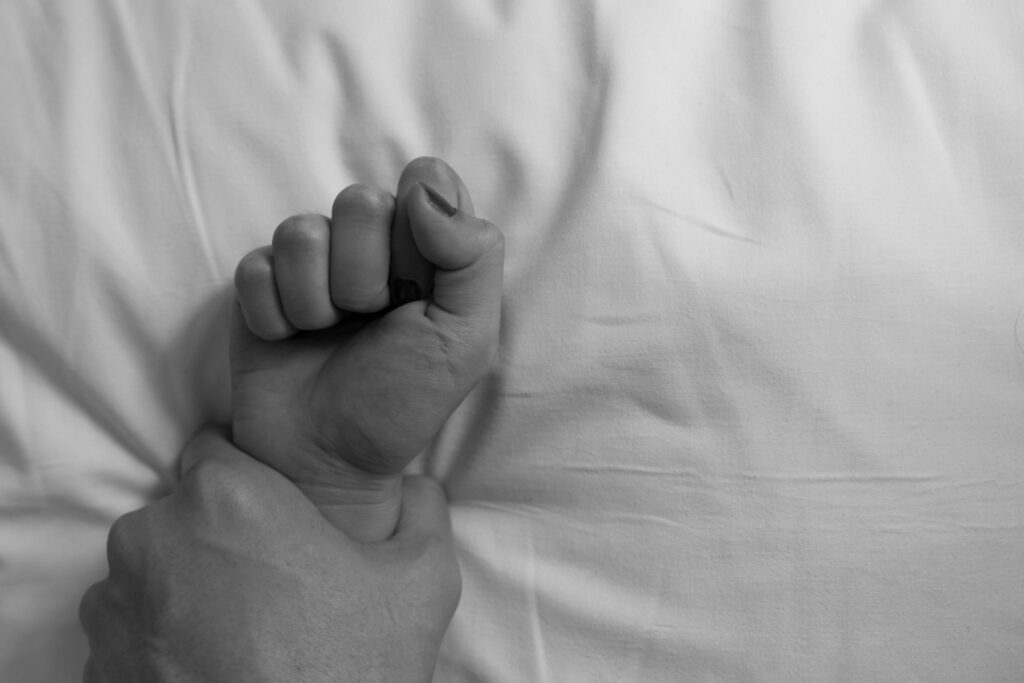 Trigger warning: sexual assault, rape
As a teenage girl in the modern world, learning how to protect myself is the first thing learned. Avoiding situations that would put me in harm's way, trusting no men, and drilling in self-defense tactics and points of contact were essential lessons growing up. However, even with the heightened awareness of our surroundings and our tendency to expect the worst, thousands of women are mistreated every day. Sexual assault and rape are far too common, so much so that victims' stories are swept aside as commonplace. They are blamed for their abuse and expected to go on with their lives, no longer in control of their own bodies and rights. "Beautiful, Wonderful, Sickening" targets the heart-wrenching perspective of a rape victim in simplistic language because it could happen to anyone.
Beautiful, Wonderful, Sickening
From the perspective of a victim of a sexual abuse
the doorknob is pristine,
silver like delicate drop pearls.
the lock is upright.
i look away
as he inches closer.
the paintings are vivid.
i analyze the textured
landscape as a wooden grip surrounds my wrist.
"my, aren't the paintings so
beautiful?
isn't the doorknob so wonderful?
it's all so beautiful, wonderful,
and-." the wood
wraps around my mouth and
i purse my lips.
he always said
i had
beautiful lips. beautiful, wonderful lips.
his wood tastes like salt.
the salt makes
my eyes water.
the salt turns blue eyes black. like coal.
i wonder how
hard i need to press to see the diamonds.
fingernails dig into my palms until red peeks
through the white.
i smile when his hair
shields my beautiful, wonderful ivory skin.
i close my eyes when he
grimaces.
i think my teeth parted. he presses and
i press my eyes. shut harder, harder.
where did the diamonds go?
---
The opinions expressed by the guest writer/blogger and those providing comments are theirs alone and do not necessarily reflect the opinions of Brown Girl Magazine, Inc., or any employee thereof. Brown Girl Magazine is not responsible for the accuracy of any of the information supplied by the guest writer/bloggers. This work is the opinion of the blogger. It is not the intention of Brown Girl Magazine to malign any religion, ethnic group, club, organization, company, or individual. If you'd like to submit a guest post, please follow the guidelines we've set forth here.