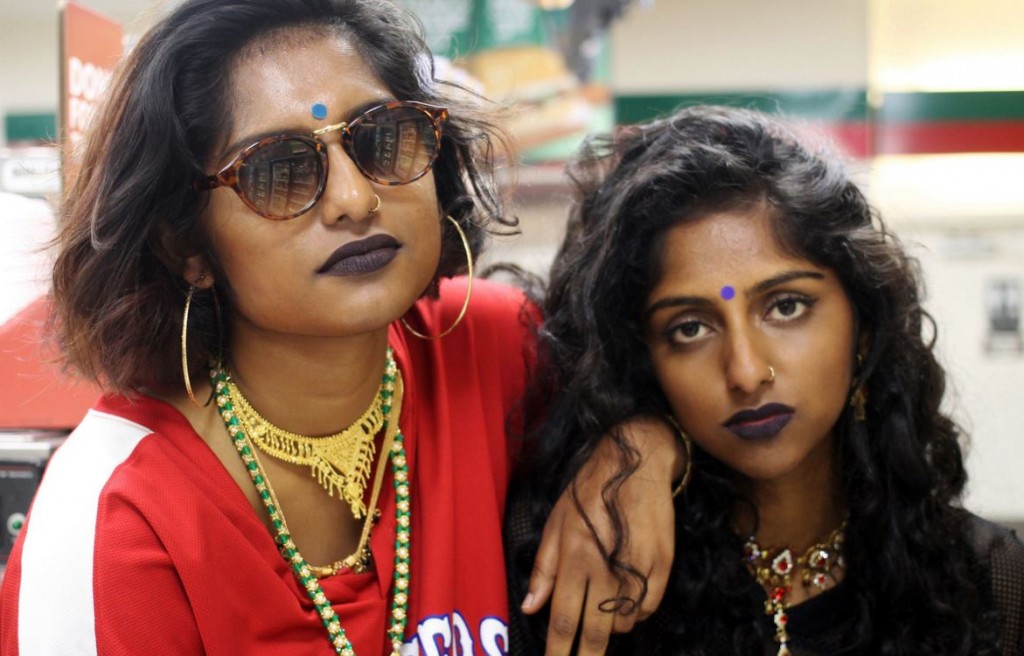 No matter your age, size, gender or background, South Asians are told to stay away from the sun as to not become darker. Time and time again, young brown girls are asked to lighten the tone of their skin as if it were erasable. But three students from the University of Texas have had enough of the notion 'dark is not beautiful,' so they began the campaign #UnfairAndLovely.
The idea behind the hashtag is part of a photo series—shot by University student Pax Jones—features sisters Mirusha and Yanusha Yogarajah, who want to combat the underrepresentation of dark-skinned women in media.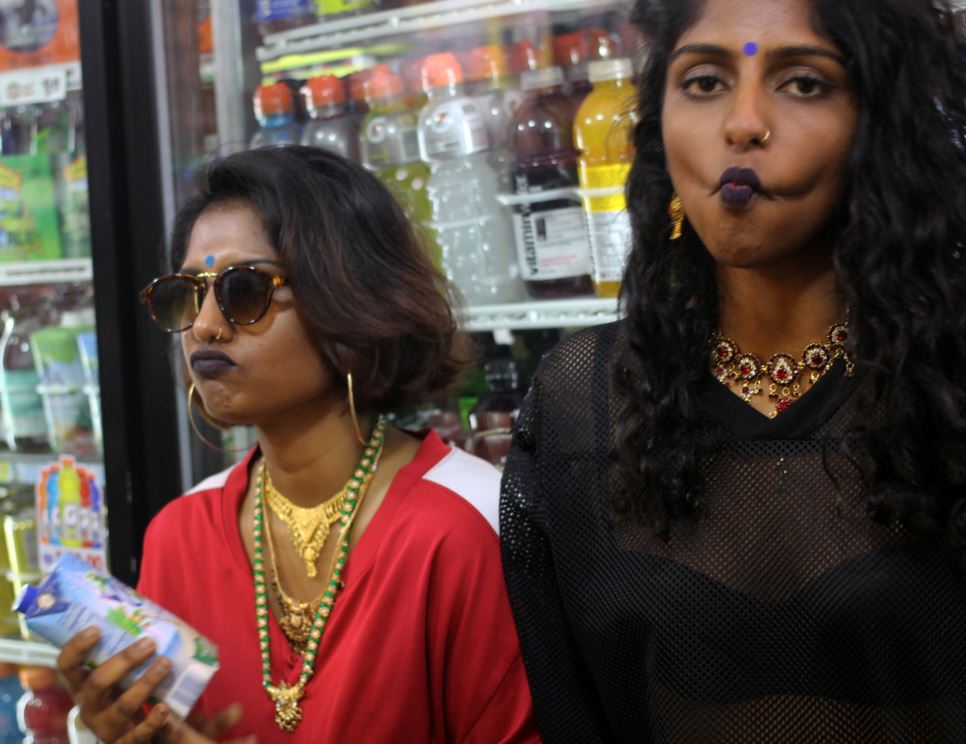 [Co-creators of the #UnfairAndLovely Campaign, Mirusha and Yanusha Yogarajah. | Photo by Pax Jones]
Even though the campaign is seeing lots of positive attention from South Asian women, the students make it clear that their goal in starting this was to include all dark-skinned people negatively affected by Eurocentric beauty standards.
In an interview with The Huffington Post, Jones said:
"#UnfairAndLovely is for dark-skinned people of color. #UnfairAndLovely is meant to be an inclusive space. It is for the dark-skinned queer, trans, genderqueer, non-binary, poor, fat, differently abled people of color."
Colorism tackles stigma within communities of colour that elevates lighter skin at all costs—after all, there is a reason skin bleaching creams are so popular. It speaks to the pernicious qualities of white supremacy that skin tone is such a volatile issue—routinely ignored by campaigns or supporters of anti-racism and racial equality.
Even speaking about this is a difficult thing to do, as much of the instances where lighter skin is privileged amongst brown communities comes in quite innocuous moments. The Dark is Beautiful movement, launched in 2009, seeks to draw attention to the unjust effects of skin color bias as well as to celebrate the beauty and diversity of all skin tones.
(Shoutout to our friend, actress, and DIB ambassador Sharon Muthu for partnering with us to eradicate the dark-skin color stigma. Check out our Twitter chat on the topic, #DarkIsBeautiful.)
The necessity of this campaign is self-evident, given that much of their work revolves around educating people on the constructed nature and systemic favouring of lighter skinned people, even within racially diverse communities.
Supported by actress Nandita Das, the Dark is Beautiful campaign helped push the Advertising Standards Council of India to ban discriminatory commercials for fairness products in 2014.
Young women like the Yogarajah sisters and their friend Jones are pushing this initiative forward by making it an in-your-face type of campaign, which breaks dark-skin stigma on the grassroots level.
We are obsessing with the many Tweets pouring in from around the world, each one making a statement better than the last—no less from co-founder @misspaxjones herself:
#unfairandlovely is unapologetic & it's not here to cater to white or light skinned tears. It's to help heal years of painful colorism.

— ?? (@misspaxjones) March 9, 2016
The #Unfairandlovely hashtag features many people displaying their dark skin tones in a space specifically working to test the boundaries of what is considered beautiful or desirable:
#unfairandlovely: lankans, bangladeshis, s. indians who never fit hegemonic n.indian + colonized concepts of beauty pic.twitter.com/8KkYf008wL

— Ushka (Thanu) (@ty_ushka) March 9, 2016
whippin my hair back and forth #unfairandlovely ? pic.twitter.com/QIyNZGWKpb

— daria (@drshne) February 29, 2016
when I think of full range of humanity's color, its a bit absurd that my skin is considered dark #unfairandlovely pic.twitter.com/8ywzStTURv

— YaliniDream (@yalinidream) March 8, 2016
#unfairandlovely pic.twitter.com/c9l7paQSAT

— best kept secret (@cocoazafreen) February 28, 2016
#unfairandlovely pic.twitter.com/uCbWJcCGmA

— mind of mine (@zlbummalik) February 28, 2016
be comfortable in your skin, dont let the media tell u the definition of beauty #unfairandlovely pic.twitter.com/pTOW0qMrLt

— rosie (@myboyjimin) February 28, 2016
I know I'm late but I'm #UnfairAndLovely
I was born brown. I love my skin colors. pic.twitter.com/ulAXs8r1yW

— Homosensual muffin (@sukhysodhi) February 28, 2016
Please support the #unfairandlovely initiative by posting selfies, commentary, and of course, by sharing our post with friends. This week, until March 14, the #unfairandlovely hashtag is teaming up with the founders of #reclaimthebindi—a campaign combating non-South Asians wearing bindis—to celebrate solidarity amongst women of color.
---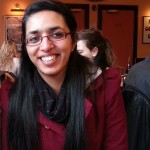 Maryam Jameela lives in Lancashire, England. She graduated with a B.A. in English literature and an M.A. in gender studies. She is passionate about writing all things desi and will begin her Ph.D research into desi film and literature at the University of Sheffield, U.K. in the fall. You can read more things that she has written here.