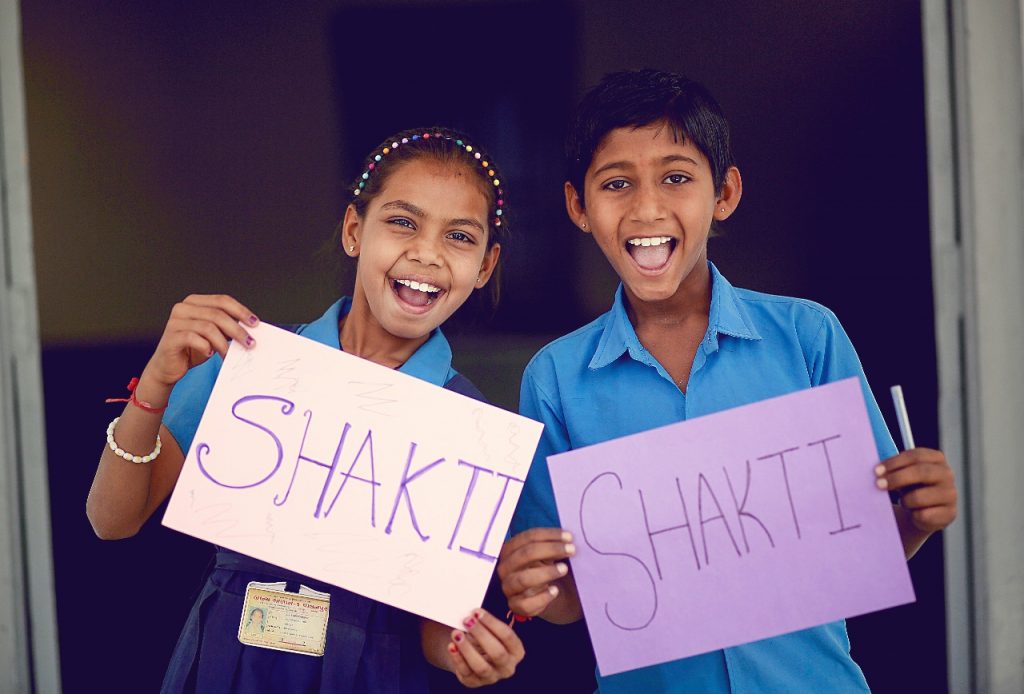 For many of us going to India means delicious food, shopping for the latest fashion trends and spending quality time with our family. But for Anish Patel, going to India was a different story. Thus began the journey of Uplift Humanity.
Uplift Humanity is a 501(c)(3) nonprofit organization that aims to help make a difference and show people that they too are capable of achieving the highest heights.
"Growing up in America my parents would take me to India every summer and winter," Patel said. "One summer, I realized that my time would be better spent making a difference and doing something productive with the time I spent in the country. It was that very idea that would lead me to create Uplift Humanity."
Uplift Humanity was just a small project that managed to grow to a group of more than150 volunteers throughout the years. All of their volunteers' get-together during the summer to help make a difference (i.e. building schools, teaching English) while working as a fully functioning nonprofit throughout the entire year.  
"Running a nonprofit is definitely quite interesting. With Uplift Humanity specifically, all of our workers are U.S.-based who mostly volunteer their time to the cause part-time. What makes Uplift Humanity unique is our team. We have a group of motivated volunteers whose average age is 26. With our young age, I think we can look at the world in a different and more disruptive way vs. an older demographic of a board of directors with your typical organization."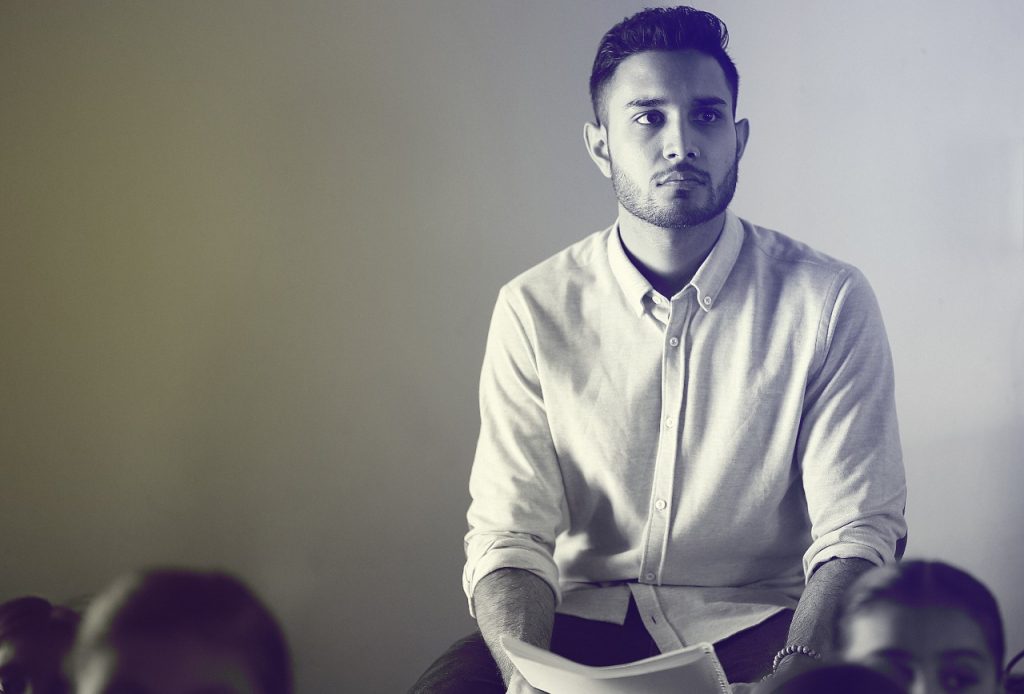 The team consists of volunteers from California, Texas, Delaware, Pennsylvania, New Jersey, Chicago and New York. This allows the team to be cross-cultural and have a unique stance with their different personalities and work ethic.
Their main goal while in India is to spread awareness of the cause and their mission
"Much of society is put-off by the idea of educating and caring for children who have committed a crime, they just don't see it as a worthy cause," Patel said. "A large part of what Uplift is trying to do is not only educate the kids who have been behind bars but also to educate society and let people know that this is an important and valid cause to support."
Recently, UH met the incredible feat of transforming the lives of 1,000 juveniles and orphans in India so they're celebrating in style on April 14 at Distilled in New York City.
"We're calling it 'SHAKTI' because shakti in Hindi means strength. We want to showcase that these kids are not ordinary, they have complex lives with very underprivileged backgrounds, and despite all odds, they are able to persevere."
SHAKTI is being co-hosted by Zee TV, and hors d'oeuvres will be provided by Michelin-star Chef Hemant Mathur and the evening will be hosted by Kunal Lamba. A hundred percent of all profits from this event will fund our education projects in India.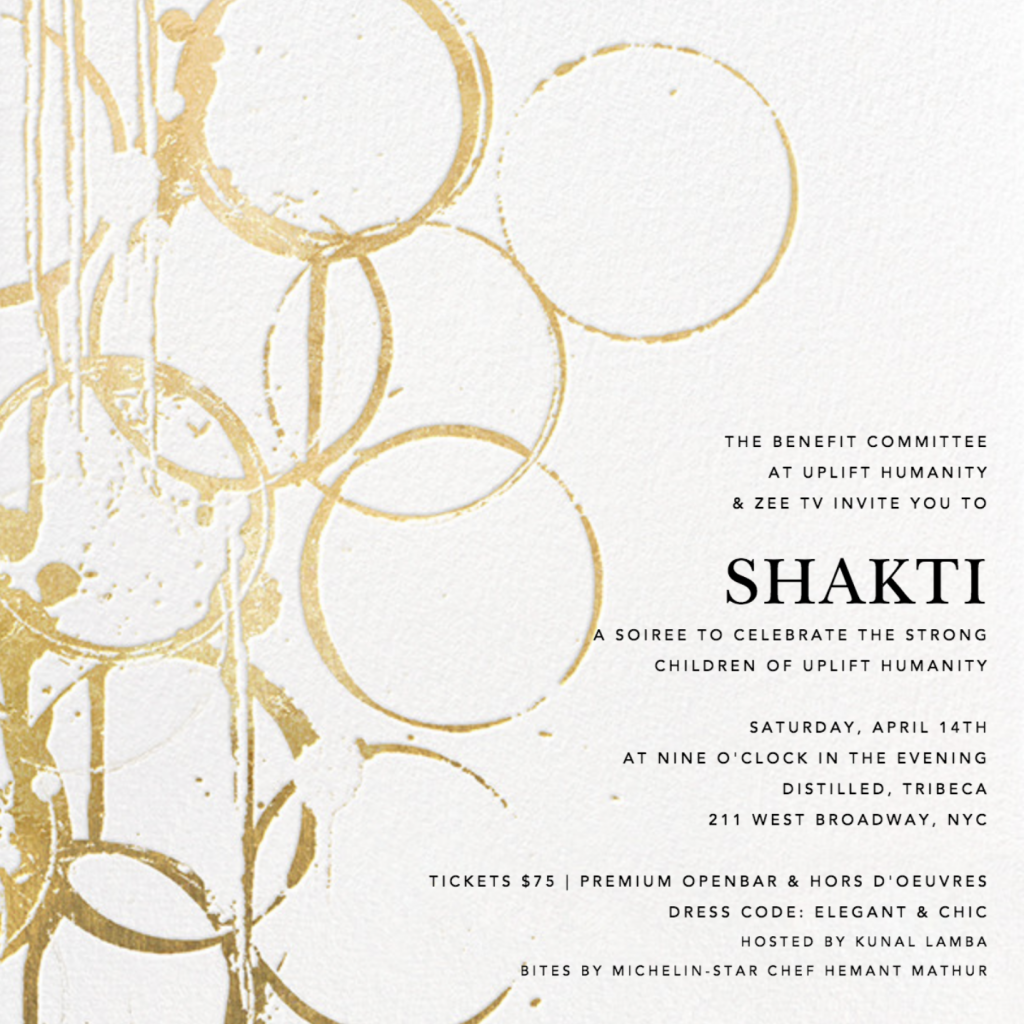 In regards to facing any stigmas while making the annual summer trips, Patel gave Brown Girl the scoop that as a 24-year old it's hard for someone who wants to make a big difference to be taken seriously, especially when the people have grown to have rigid mindsets in regards to the situations that they have and face.
"People usually are confused about why we work with kids who are behind bars. They believe that kids behind bars are 'bad kids' and don't deserve an education. But what these individuals don't understand is that these kids were born into troubled backgrounds and didn't have the right resources. Because of that, they made poor decisions. But with the right resources and education, they can transform into productive members of our society." 
It is because of nonprofits like Uplift Humanity that underprivileged South Asians continue to have a voice in the world, and have a means of coming out of their troubled world.
If you're open to serving on the board of directors or want to join the team, visit their website and be sure to attend the soiree this Saturday — tickets are $75.