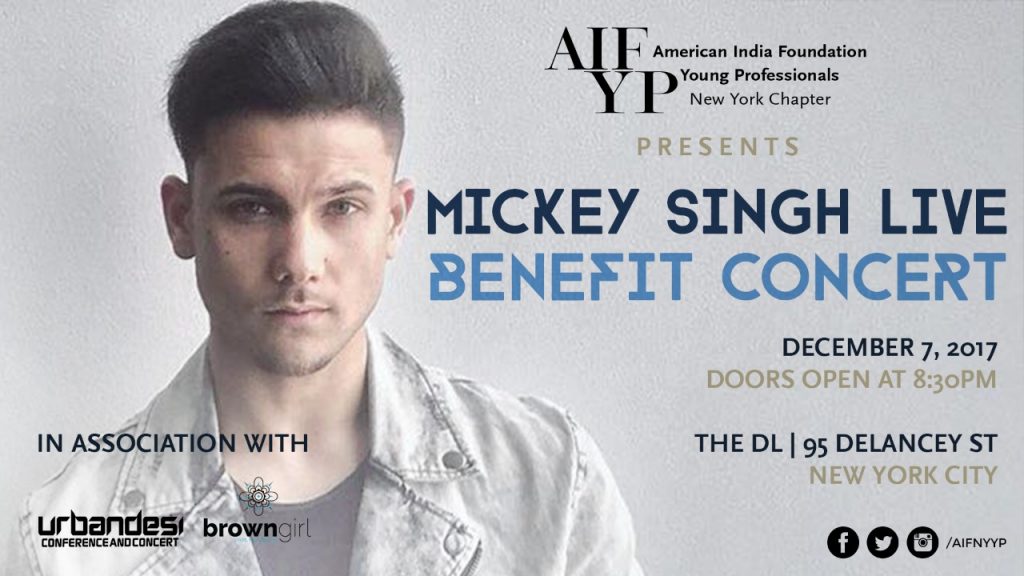 by Sneha Goud – Follow @Sneha_Goud
Indian-American singer Mickey Singh will be performing at the American India Foundation New York Young Professionals chapter benefit concert on Thursday, December 7.
This event is AIF NYYP's first-ever benefit concert and will raise money for the Market Aligned Skills Training (MAST) program, which serves India's large and growing youth population.
NYYP chapter co-lead Sanaya Mirpuri is excited to expand NYYP's philanthropic work.
"This concert will be one of our biggest events of the year. What I love so much about this organization is the fact that our funds we raise here will go directly to our folks working on the ground in India to make a meaningful impact."

MAST provides young adults without a formal education job training and placement at some of the world's biggest companies with aid from companies such as Capgemini and Adobe. The program currently serves over 100,000 youth in 22 states. MAST has also particularly helped women work in male-dominated fields (see video below).
Market Aligned Skills Training (MAST) from American India Foundation on Vimeo.
Vyshakh Kodoth, also chapter co-lead of the NYYP chapter, is enthusiastic to bring a new audience to the cause and chapter.
"I hope it starts a trend of Indian American organizations like ours hosting modern, entertaining events to raise money for causes in India. We have such incredible resources and passion in our community here and it's time we start taking advantage and giving back."
Somya Sharma, an NYYP Leadership Council member, is excited about where Indian-American culture stands today.
"Mainstream media is finally recognizing the values, beliefs, and art forms we hold so dear to our heart. This benefit concert provides us a platform in which we can continue celebrating our roots while giving back to our country that has graced us with such rich and meaningful traditions."
General admission tickets can be purchased ($30) here in addition to VIP tables and group discounts! Entry is 21+ only.
[su_divider]
The Urban Desi Conference x Concert (2018) is back and that too in its third year in the heart of New York City on March 29-30. 
A one of its kind event in the capital of the world, 
The Urban Desi Conference & Concert aka UDC curates entertainers of the South Asian diaspora at the global crossroads of the world. Designed to attract New York's empowered youth and music professionals with an opportunity to expand their network, enhance their skills and have a celebration in the desi scene.
---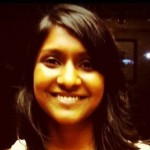 Sneha Goud recently graduated from NYU with an MA in public administration. Follow her on Twitter @sneha_goud for her thoughts on reality television, feminism, and all things South Asian.