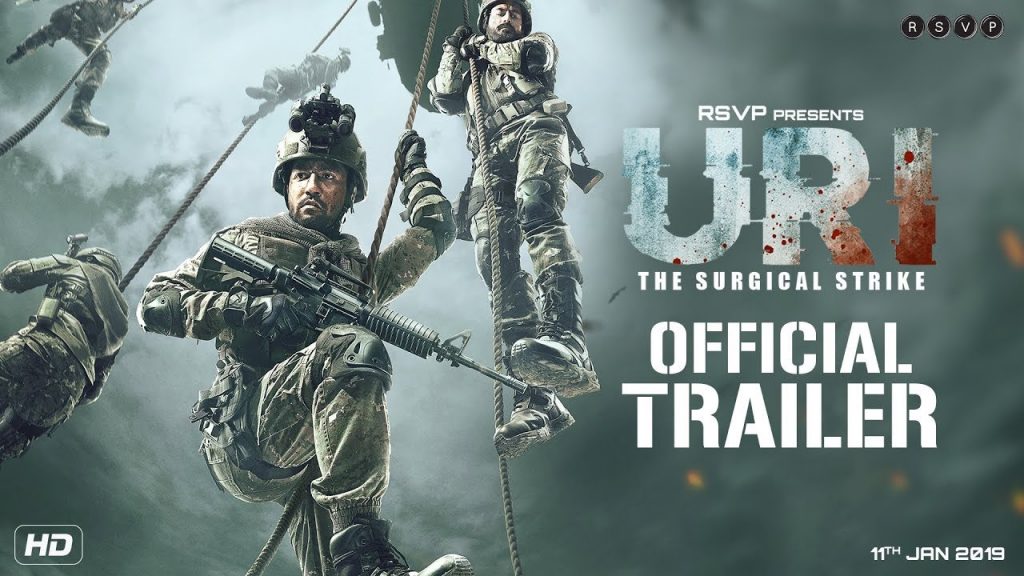 Before I get into a review for "Uri: The Surgical Strike", I need to tell you all just how difficult it was to get into a theatre to watch this movie!
I'm from Brampton, Canada, where we've got a sizeable South Asian population, and apparently we all showed up for "Uri: The Surgical Strike" on opening weekend!
I'm only slightly kidding (probably because I'm still bitter). I went to watch the film on opening night, but it was sold out. Then, thinking I was being super slick, I decided I'd go watch it late Sunday evening when everyone else should have been busy preparing for their Monday, but it was sold out again! All the evening shows were sold out, including the last showing at 9:45pm…on a Sunday! I eventually got in to watch it on Monday at 3:30pm, but serious craziness eh?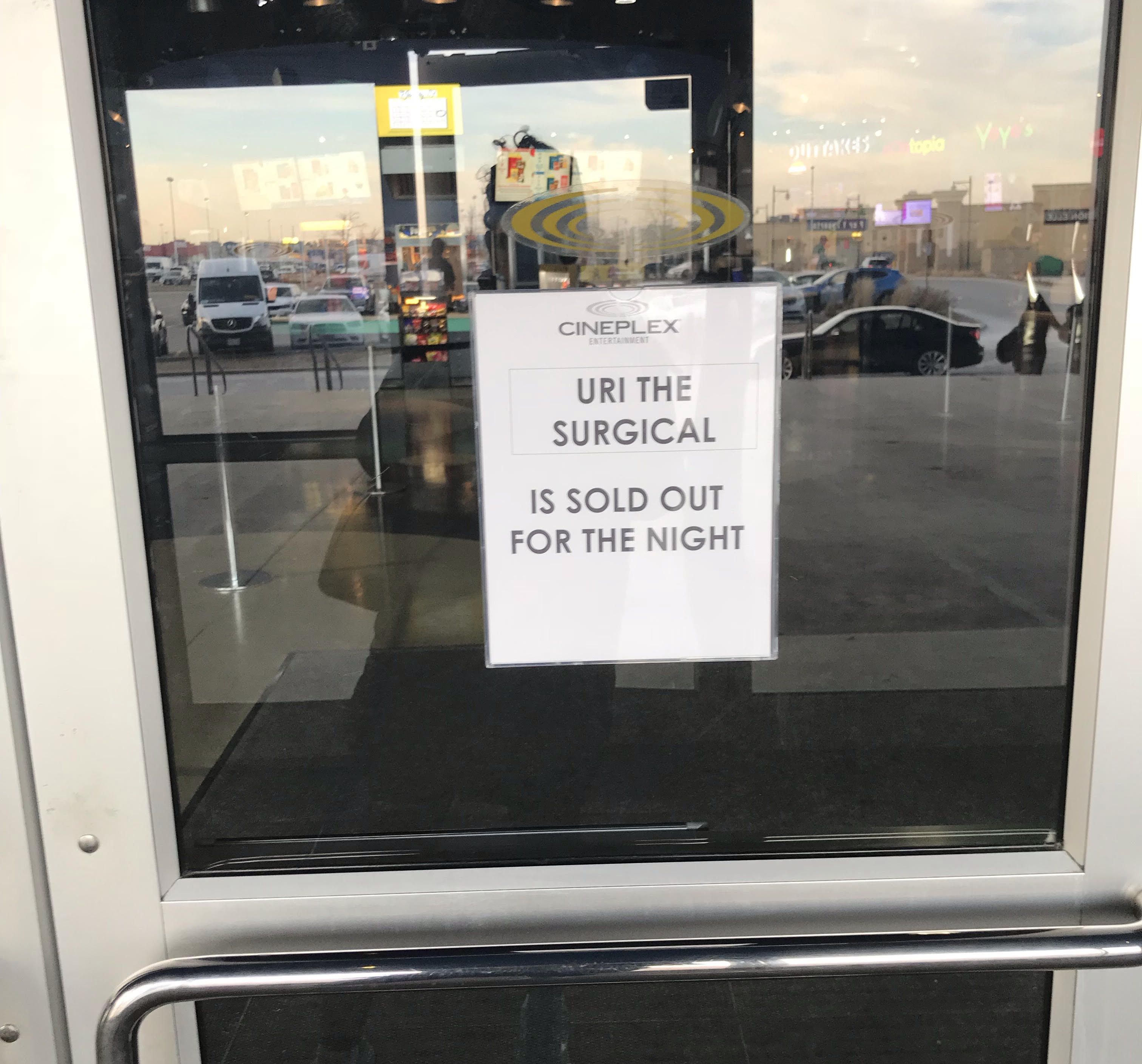 Honestly, hats off to the marketing team. The timing of the release — the same month as Indian Army Day and India's Republic Day — was perfect. It hit when the patriotic josh (passion/zeal) was already high.
So yeah, this film is popular. Like literally a blockbuster!
"Uri: The Surgical Strike" is a fictionalized account of the Indian Army's retaliation for the terrorist attack on an Indian army base in the town of Uri, in Jammu and Kashmir. On September 29, just eleven days after the attack, the Indian Army conducted what it termed "surgical strikes" on terrorist cells across the Line of Control (LoC), which is the de facto border in Jammu and Kashmir.
Overall, the film was a pretty good watch. I enjoyed it, and not only because Vicky Kaushal is in it. I must admit, though, he was definitely the main reason I went out to see the film. With a string of superb and incredibly diverse performances under his belt, I was excited to see how he'd handle this kind of action genre.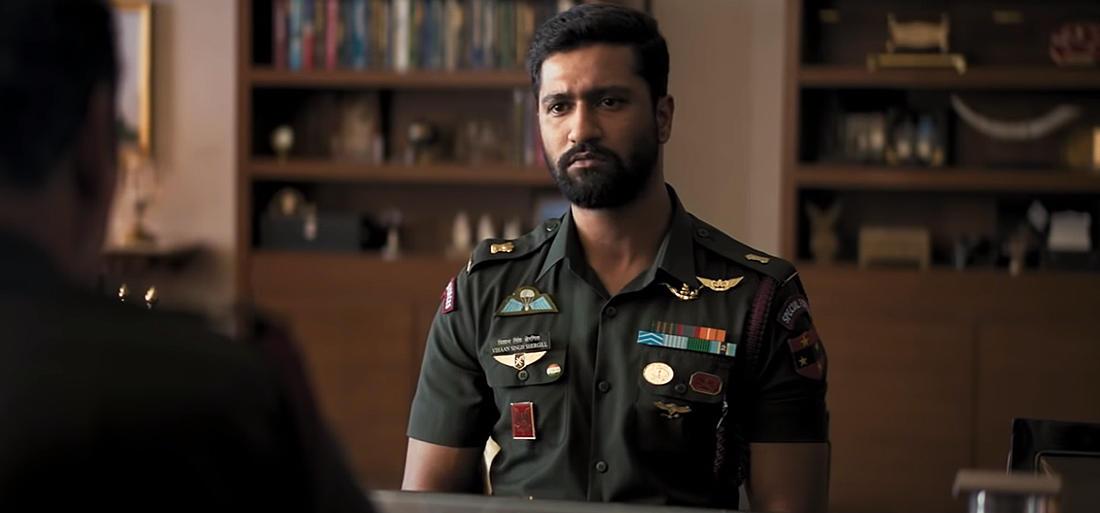 Kaushal shines as Major Vihaan Shergill. He looks the part and moves well. His physicality is convincing and the role is quite different from his previous films. But, as always, it's what Kaushal does with his face and his eyes to capture the depth of emotion that really sucks you in.
Paresh Rawal is another stand out for me. The veteran actor really brings it, injecting seriousness, gravitas, and his impeccable comedic timing when required.
What I Liked About "Uri: The Surgical Strike":
Despite its premise, "Uri: The Surgical Strike" seems to be an Indian war movie that doesn't have a full-fledged hate on for Pakistan. The tone is patriotic, but refreshingly it doesn't deteriorate to the usual narrative of "dushman desh" or "Pakistan hai hai". Perhaps last year's "Raazi" started a newer, more inclusive trend of making patriotic films without the hatred! (One can hope!)
War isn't a one man show. Yes, there's a clear hero, but thankfully he isn't shown doing everything in it. This film shows (sometimes hilariously to its detriment, more on this in what I didn't like) that there is a whole slew of people, teams, and departments that work together as a unit to get it done. There is strategy involved in the art of war after all, and not all soldiers work on the frontlines, and this movie does a good job of showing this.
Women! Women with jobs in the army. Yes, it's a reality, but its rarely seen on screen in this way. Not everything is rosy though (stay tuned) but it's a step in the right direction.
Mohit Raina…hello!
No random romance track…not for a lack of trying though.
The background music! It got me from the get go. I felt the tension and was literally on the edge of my seat during some scenes because the music was on point.
What I Didn't Like About "Uri: The Surgical Strike":
Without giving too much away for those of you who haven't seen it, the film takes some "flights of fancy" (once you see the movie you'll understand just how clever this pun is) with some far-fetched and sometimes laughable bits that detract from the overall slick feel of the movie.
Yes, there are women in the movie with jobs in the army (visible and invisible jobs…and I'll leave it at that), but they aren't given much scope. Yami Gautam and Kirti Kulhari, and Rukhsar Rehman too, are wasted in my opinion. They could've been given more to chew on.
The mother-sister story…it was unnecessarily long, and the time could've gone to fleshing out the other female characters.
Despite these small issues, the pacing, the plot, and the performances are amazing. Go watch this movie. You'll come out of the theatre with josh that is "high sir"!