I'm about to make a serious confession (or two) here: I'm not a dresses type of girl. Neither am I someone who will rock red and pink too often (but, don't get me wrong, I love me some red lipstick for the perfect pop of color!). Now, put those two confessions together, and it's pretty clear that I don't turn to rosy reds and hot pinks when my date takes me out for a night on the town, on Valentine's Day.
Fashion is all about experimenting, and just because Valentine's Day is associated with those traditional colors, it doesn't mean they HAVE to be your go-to's each time! And, who says you can't have an intimate soiree with your someone special if you're not in a dress?
[Read Related: Brown Girl Introduces Grunge and Graffiti into your Diwali Wardrobe this Year, and it's Straight Fire]
Dressing conventions are great, but ever thought of breaking free from them and playing around with the different pieces in your wardrobe? Heck! With oversized trends and unisex clothing, you can even turn to your mister's closet and find the perfect piece this Saint Valentine's.
With that said, and to help you pick out a sexy Vday ensemble, Brown Girl presents three different outfits you can rock while you rendezvous with your beau this Feb. 14!
1. The Mister's Muse
Take a page out of your man's book and step out in a pant-suit. Nothing says #bosswoman more than a pair of trousers and a tailored-fit blazer!
2. The Comfort-Chic Chick
Black leggings will never go out of style, we promise! So, take a pair and match it with a comfortable sweater and you're almost ready to paint the town red! Finish this sophisticated look by draping a blazer over your shoulders. You'll love us for this one!
3. The Girl in Blue Jeans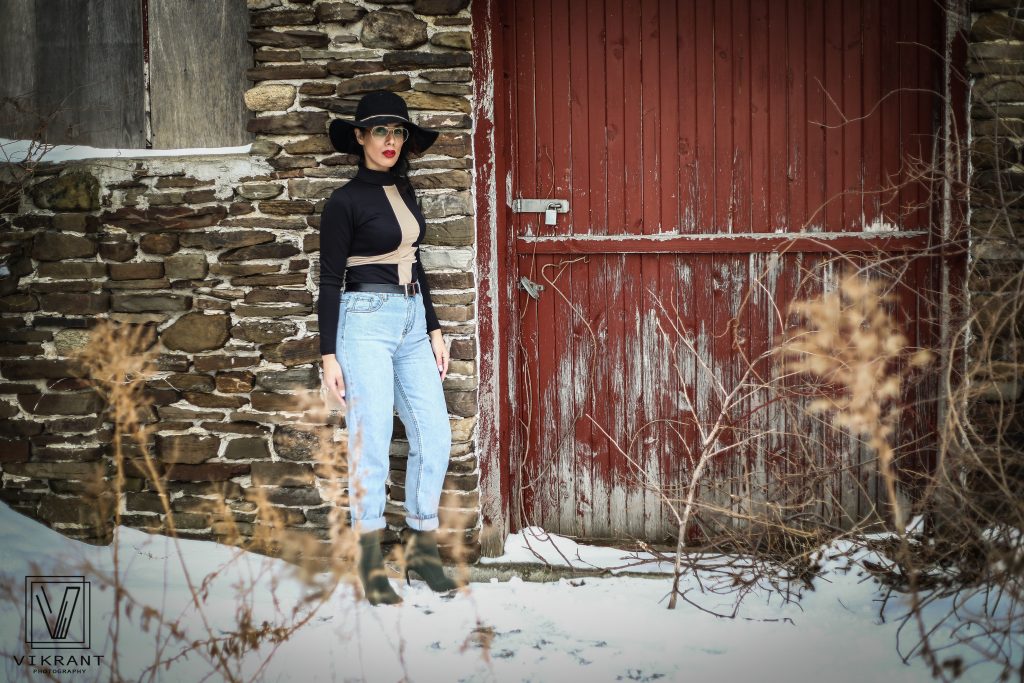 Just when you thought denim was a no-go for your Valentine's Day date, we're going to make you think again! Take your mom jeans and pair them with a snug-fit bodysuit. And, don't be afraid to wear black because it's the perfect complement to those red hot lips!

---
Attire: PANACHE MMXVII | Photographer: Vikk Manhas | Models (from top to bottom): Jessie Brar, Nehal Mehra, and Sandeep Panesar