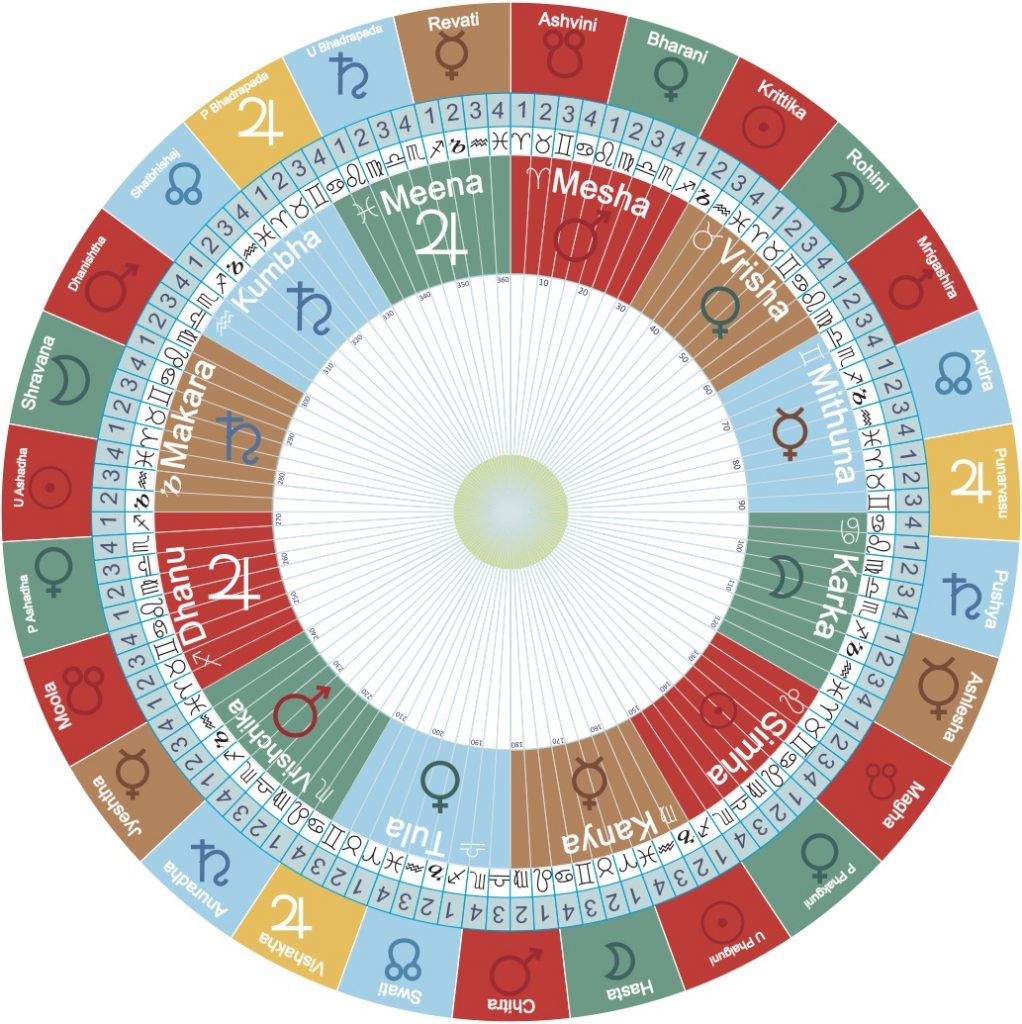 Vedic astrology is known to be the superior, older sister to Western and Greek Astrology. It uses a sidereal system as opposed to a tropical system, making it astronomically accurate. Vedic Astrology boasts the fact that it has a predictive scheme known as the 'dasha system' to predict important events in one's life such as marriage, children and buying a home. It can also predict worldly events, such as elections, wars, economic downturns and other disturbing times.
So how did Vedic Astrology score during 2020? Vedic Astrologers knew that 2020 would be havoc!
The Vedic astrology community has been discussing the date February 24, 2020, for several years. On this date, Mars and Ketu, the planet of war (Mars) and the dragon's tail (Ketu), perfectly conjoined in the sky in a particular lunar mansion in Sagittarius that is very unsettling. So, what happened at the end of February?
The stock market suffered its worst week since the financial crash of 2008 due to the growing uncertainty of the coronavirus pandemic. Looking back in history, every 18.5 years, this particular placement of Mars and Ketu occurs in Sagittarius. This point in the sky is very extreme and destructive. The last time Mars and Ketu conjunction took place was around September 11, 2001. The time before that was in 1982, which marked the beginning of the AIDS crisis, and the time prior to that was in 1963, around the time of JFK's assassination. This conjunction in the sky creates havoc that ripples around the world. Could this be all coincidental, or really all in the stars?
Vedic Astrologers say that these planetary transits are real. So, if we just track Mars, the planet of destruction, in the sky – let's see what transpires. From March 30, 2020, through May 4, 2020, Jupiter, Saturn and Mars were in Capricorn, the zodiac sign known for graveyards. And what happened? Human lives were lost in large numbers across the globe, especially in New York City. Patients quickly filled New York City's ICUs and most hospitals had to create ICU beds beyond their usual borders. Doctors in New York City hospitals mentioned that an ICU would have 15-20 admissions within 12 hours, and multiple patients would die within the space of a few hours. For all the medications and therapies that were considered, the best tool was supportive care, with many patients requiring a ventilator to support their breathing. The COVID-19 virus seemed to do what it wanted – indeed, that maybe something greater was in control.
After May 4, Mars finally moved into Aquarius. Aquarius is the sign of social relations, culture, society. On May 4, the New York City's ER departments became very quiet, with scarce admissions and some moments of pin-drop silence. ICU beds in New York City were no longer a scarcity. But now, Mars changed its energy and the planet of war, helped start a revolution, around the cruelty and the unjust death of George Floyd on May 25, 2020.  Protests rose and grew in more than 400 cities across the US, and internationally. It is too hard to ignore the difference in energy from April to the end of May.
Now looking ahead to June 18 through Aug 16, Mars moved into Pisces. Pisces characteristics is a more thoughtful, intuitive, selfless, spiritual, and of the inner world. Here the Mars energy will change us to become wholeheartedly passionate to defend a goal of peace, beliefs, high principles and philosophies. The violence is expected to decrease, and it will be a good time to start looking into police reform and doing the right thing (wearing masks!). However, COVID-19 will still be intensely lurking around due to the fact that Jupiter, the planet of life, longevity, livelihood is hemmed between Saturn (the planet of suffering), and Ketu (the dragon's tail) in the sky causing human life not to be free from suffering. This will not really start improving until September.  
As for the rest of 2020, anticipated astrological events will occur in November, when Jupiter and Saturn conjoins perfectly in the sky, right around our election time. This energy will cause a new generational change, with internal rebellion and conflict. So we probably won't see a normal election this year. And finally, we close out this year in mid-December with a solar eclipse in the Americas that might change the world, once again. We might see an all-time high in unemployment and a downturn in the economy.
So hold on tight, and keep your seat belts on for a ride that you will never forget! 
Sources: Nishay Chitkara, ICU Physician at Bellevue and NYU Langone
Sources: JHora Software to calculate where planets are moving in the sky
---
The opinions expressed by the writer of this piece, and those providing comments thereon (collectively, the "Writers"), are theirs alone and do not necessarily reflect the opinions of Brown Girl Magazine, Inc., or any of its employees, directors, officers, affiliates, or assigns (collectively, "BGM"). BGM is not responsible for the accuracy of any of the information supplied by the Writers. It is not the intention of Brown Girl Magazine to malign any religion, ethnic group, club, organization, company, or individual. If you have a complaint about this content, please email us at Staff@0mq.349.myftpupload.com. This post is subject to our Terms of Use and Privacy Policy. If you'd like to submit a guest post, please follow the guidelines we've set forth here.