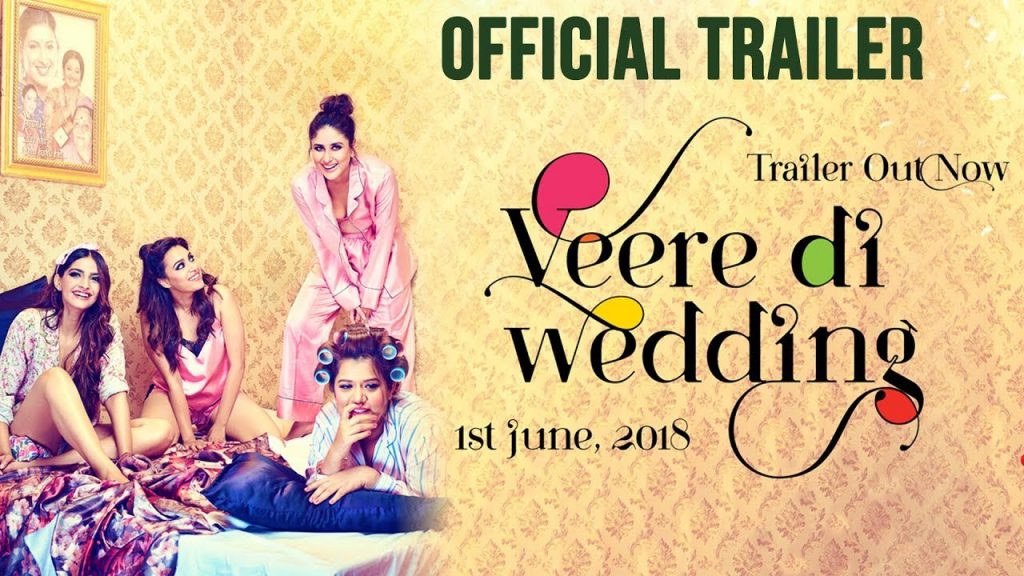 If there is such a thing as "welcome cognitive dissonance," the trailer for "Veere Di Wedding," is a prime example of it.
Hearing "ooh, you slept with him?" come out of Kareena Kapoor Khan's ageless face closely followed by Sonam Kapoor's glorious utterance of "behenchod" to lament societal pressure to marry was…glorious.
One thing I should clarify right now: I am a proud, sometimes militant, flag-waving, card-carrying feminist. Being such a feminist, I have been looking forward to "Veere Di Wedding" ever since Sonam Kapoor started hyping it up on her Instagram last fall. We were promised a progressive, fun, egalitarian, and yes, feminist Hindi movie; that rarest of breeds, made only rarer by the fact that it was centered on female friendship.
Coming of age stories told in the Subcontinent almost always involve male protagonists, or a pair of siblings, or young love. Films that celebrate tight-knit female friendships a la Hollywood's "Pitch Perfect," "Blockers," or "Mean Girls" usually don't have a snowball's chance in hell of getting made. However, I am happy to report that "Veere Di Wedding" looks like it will prove itself the exception to those rules. Try as I might to manage my expectations, the joy of having myself truly represented in an Indian movie is unparalleled.
"Veere Di Wedding" is a coming of age story that features a close group of four friends: Kalindi, (Kareena Kapoor Khan) Avni, (Sonam Kapoor) Sakshi, (Swara Bhaskar) and Meera (Shikha Talsania.) They reunite for the wedding of the titular 'Veere,' aka Kalindi, when she is proposed to by her boyfriend.
As consistently adorable as Sumeet Vyas is, he is wonderfully secondary. What takes precedence over him is the depiction of four foul-mouthed, beer-swilling, independent, badass, modern feminist women trying to navigate life as best they can.
I have never felt more seen. Minus a spoiler that's casually dropped in the trailer by Neena Gupta (playing Sonam's mother,) this trailer is all I wanted and more. The protagonists try to maneuver through the Big Fat Indian Wedding, (and the institution of marriage in general,) and Kareena gives voice to the question brides have been asking themselves since time immemorial:
"Are we getting married for us or for these people [guests]?"
Women of different sizes, shapes, colors, and persuasions take center stage. Women. Not manic-pixie-dream girls, but real women. Gone is the Geet-esque archetype of heroine, and good riddance. These ladies seem three-dimensional, which is surely a credit to the fact that it is entirely helmed by women. Even without seeing the movie, I am rooting for screenwriters Nidhi Mehra and Mehul Suri, director Shashanka Ghosh ("Khoobsurat"), and producers that include Rhea Kapoor and Ekta Kapoor.
All it took were two minutes and 48 seconds for me to feel like these four women were my real-life friends, and I for one cannot wait to attend my friend Veere's wedding on June 1st. See you there!