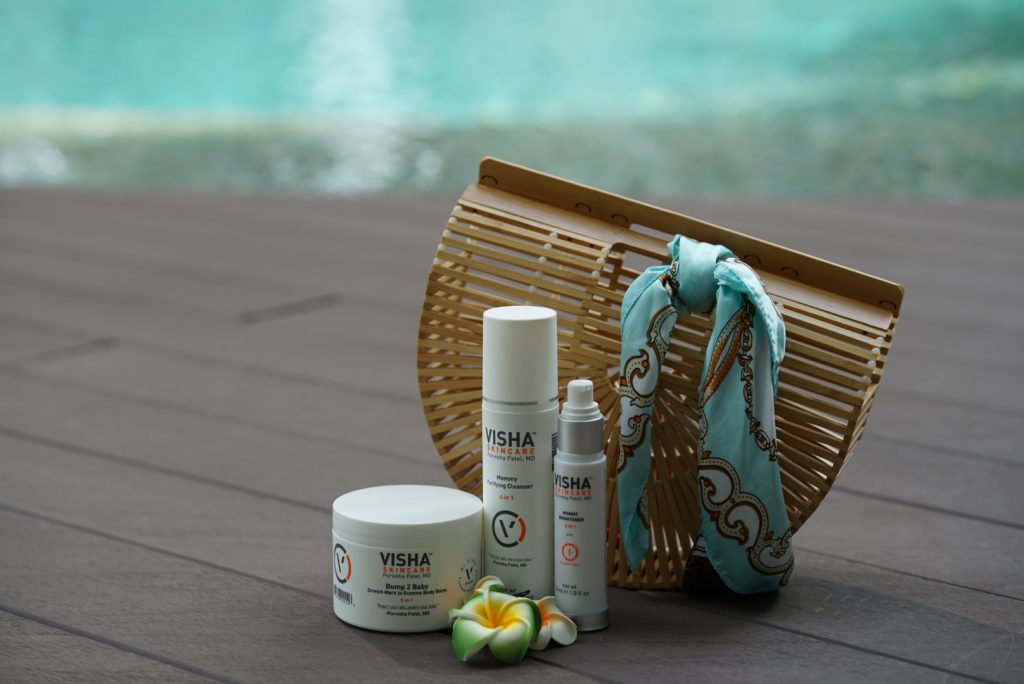 The following post is brought to you by Visha Skincare —a brand of skin care lines that can be used to treat multiple skin issues and are cost-effective and suitable for both women and men of all skin types.
Born in London, raised in Wales, I immigrated to the United States when I was 12-years-old. The only brown girl in my school, with a thick Gallic accent to bat. My parents in true Patel style came to run a motel — I was raised in one, living eating, breathing the business. Customers were number one, and customer service was ingrained. The business coursing through my veins, and the drive to please my struggling parents got me through my schooling. Marry a Patel they said, and I did. Go to medical school they said, and I did. Dermatology was my choice. They didn't really understand and found it rather unglamorous when telling their family and friends. Dermatology is my passion, the ability to treat the largest organ of the body, treat all ages, and see the treatment work was MY choice. When my father was dying of a squamous cell carcinoma of his mouth (from beetle nut chewing), he asked me "beta, you can treat these before they spread" and Mohs micrographic surgery/skin cancer surgery was MY choice, my purpose.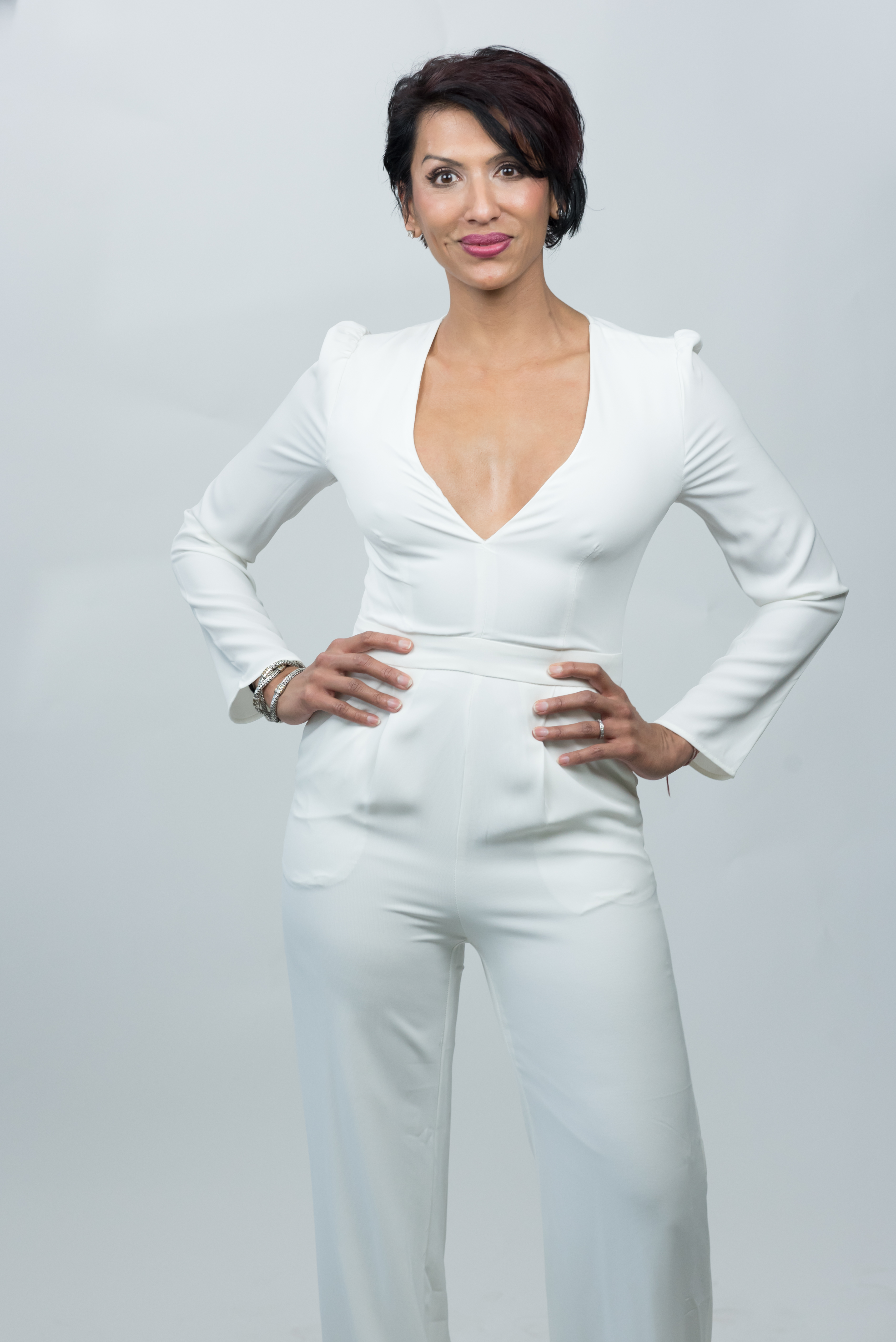 Treating my patients in Memphis, Tennessee, at my practice, I quickly became an expert in skin of color, and was soon lecturing around the country and teaching the dermatology residents. I saw that all skin types have the same issue when treating for clear complexions, getting rid of dark spots, or sun spots is one of them. Hydroquinone is a skin lightening agent that is often prescribed, and it is toxic. I knew I had to create an alternative and make a safe, affordable option. A way to get a clear complexion. Working with a lab, Visha Skincare Advanced Line was born soon thereafter. A skincare line that not only addressed common skincare conditions with over the counter products that works but also each product did more than one thing. Each product could give more than one result, from acne and sun spots to wrinkles and scars.
During those years, I lost a set of girl twins and a son during my pregnancies, after each time I blamed myself, my habits and thinking I had done something wrong. As I looked through all my products and all the chemicals that I have been exposed to at home and in the office, I realized that there was no skincare line that was free of dangerous chemicals that worked. It was then that the Visha Skincare Mommy Line was born. Finally, there is a way to treat issues such as melasma, acne, wrinkles and stretch marks during this important time in our lives.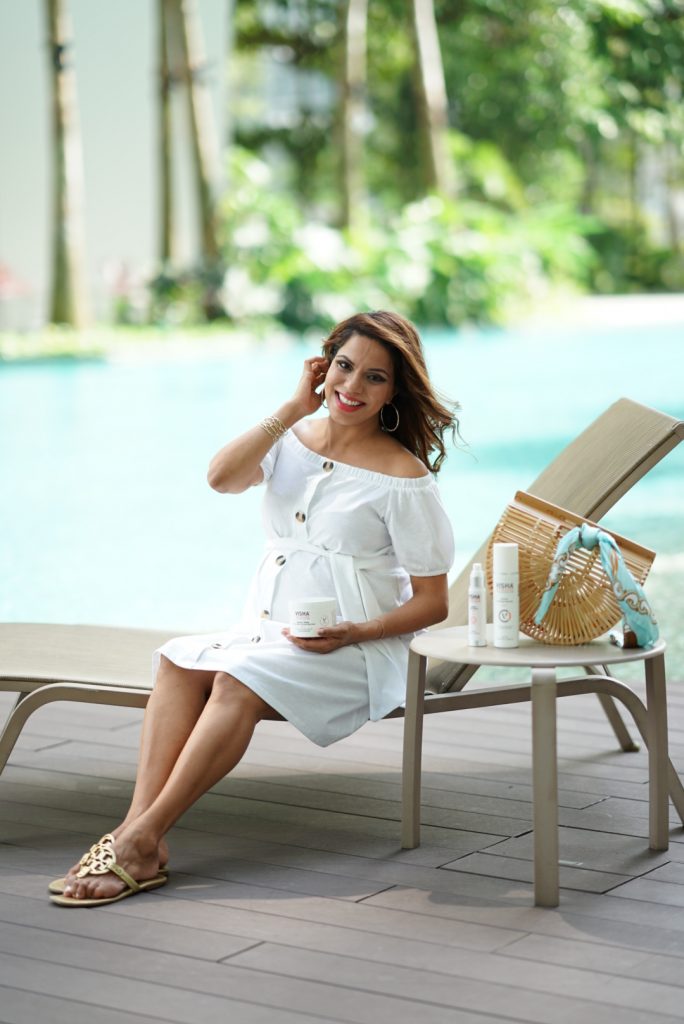 Testing these products was important to me, and my patients were more than willing and happy to participate in trials. Soon I had a subset of patients that would come to the office just for Visha Skincare products, and then people coming to the office from surrounding areas to get the products. I was getting stopped in the grocery store by people who were not my patients, thanking me for changing their skin, giving them confidence, changing their lives. My new purpose was born, sharing this line with the world and changing more people's lives. I chose not to make it an MD-only brand, even though it is a cosmeceutical grade line, so I could help more people and make the line more accessible, easy to use and affordable.
View this post on Instagram
It is not taboo to want to have a clear complexion, to not have to use a lot of makeup to cover up skin conditions, and to want to feel confident in your own skin. Visha Skincare is able to help bring this confidence to the table.