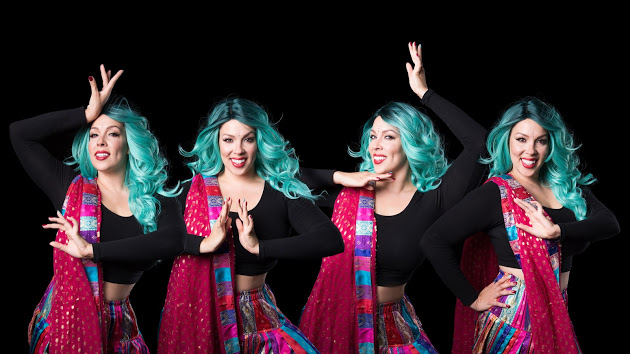 This article is part of an ongoing BG Meet the Dancer series with our friends at Bollyshake, the premier international online portal for Indian dancing.
Kumari Suraj is a dancer and choreographer whose skill and love for dance have distinguished her as a leader in the international street dance community. Kumari has shared her unique dance blend to enthusiasts in 30 different countries across six continents, focusing on a mixture of Waacking, House, Hip-Hop, Dancehall, and Vogue.
Kumari was the first choreographer on Fox's "So You Think You Can Dance" to introduce Waacking as a dance style, and she also choreographed and danced for artists including Dizzy Rascal, MC Hammer, Mya, Jody Watley, and Little Boots.
Kumari launched the International Waack/Punk/Pose Festival (a.k.a. the Waackfest) in 2010. It is the first and only global festival devoted to the cultural education, preservation, and evolution of the disco and ballroom-based styles of Waacking, Punking, and Vogue.
Besides establishing multiple dance companies like The Waackers and India's House of Suraj, Kumari is the first choreographer to combine Waacking's signature arm work with Bharatnatyam, Bollywood, Bhangra, House and 90s Hip-Hop. Her "Bollywhack"style is inspiring new generations of Waacking enthusiasts. Currently, Kumari lives in Portland, Oregon, where she develops the LGBTQ and Street dance communities while maintaining her Etsy store "Kumari's Closet."
Kumari chatted with our team at BG, and here's what she had to say:
1. Tell us about yourself and your background. 
"My stage name is Kumari Suraj but I was born Kumari Lohar-Singh, on a military base across the Golden Gate Bridge called Ft. Baker. My father is Punjabi, Trinidadian and Sikh. My mother is Crow/Cherokee Native, European and Christian. My world has always been a kaleidoscope of culture, color, adventure and exploration."
2. What's your dance background?
"I started Ballet when I was 3 years old because I was obsessed with the movie Flashdance. I wanted to be Jennifer Beals (or at least her dance double from the film – she did all the work). I have the photos of my first ballet recital which I remember to this day. Even at age 8, my body began to develop much faster than the other girls. Judging by my size at the time, I was crushed because I knew I would never be a skinny ballerina (8 year old woes). I started Hip Hop when I was 9, and started Breaking at age 17 – I hung around the Bboy scene for 3 years where I picked up Locking, Popping and House.  When I moved to the East Coast at 19, l hung out with the club heads who put me onto Vogue and then Waacking. Prior to that, I picked up West African, Salsa, Bachata, Samba &  Dancehall. When I lived in South Africa in 2007, I picked up their native street dance styles like Kwaito & Pantsula." 
3. What is waacking? How did it come about, and what draws you to it?
"Watch my waacking history video and it will tell you everything about the history of the dance from 1970s-2003. I started Waacking in 2003 when it was brought back into the dance community by Brian 'Footwork' Green.

To me, waacking is a creative release from oppression and freedom of expression. Waacking puts a magnifying glass on the soul of a person. You can't escape self. You use your background, your tragedies, your triumphs tell stories with this dance. You have to be honest with yourself and your personal truths to be good at this dance."
4. How have people responded to waacking?
"Well, waacking is in every country that has WiFi. Literally. From Uganda's first female Waacker to Vietnam to Uruguay to India to Canada and beyond, Waacking is everywhere. People love it! It allows them to find themselves in the chaos of this crazy world, and allows them to find peace and freedom inside their individuality."
5. What inspired you to connect India and street dance?
"India has already been connected to street dance. She has one of the illest street dance scenes I have ever experienced in the world! HANDS DOWN! Desi dancers are passionate by nature. I went to India for the first time in 2014 to find my ancestors and connect with my roots. It later turned into one of the greatest adventures of my life. Traveling to my places of origin gives me a greater sense of identity as a human. Being mixed, I am told to choose between one side or the other, or assigned an identity based on my skin tone and features. I choose to define my identity and celebrate all my ethnicities. I was able to document my 14-country tour to India and will release a mini travel blog series called Desi Girl World Tour. I want to show the world the strength of Indian Street dance – they are wicked!"
6. You wear lots of hats – dancer, choreographer, musician, global ambassador – among others. How is it like to juggle all these roles?
"HA! OH GIRL! Being multifaceted came from the need to get shit done.  At the time, I felt no one would execute my dreams and imaginations as I would. Therefore I taught myself how to choreograph, be a fashion stylist, edit on Adobe Premier, produce events, produce visual content, manage an international business (which is tough as a woman), manage staff/talent, and be a good leader. I am only learning now how to delegate, and that's okay. It hasn't been easy balancing so many hats. I've made mistakes and had slip-ups along the way, but I learned from those mistakes, wiped my tears, and fought harder each round until the finish. TKO!"
7. Explain the business side of dance – how does the process look like?
"People want to hire women but they only want to deal with men! Being a woman has been a tremendous advantage in some arenas and a complete disadvantage in others. I've always been a Tomboy and bit blunt which has given me the opportunity to be seen and included on the same level with other men. I fully disagree with the idea of a "man's world." This is a woman's world through and through! Some men are intimidated by a strong woman or a gay man. The root cause is anger or fear toward women. I've seen some men act their shoe size and not their age to out rank a woman in business. Luckily, it doesn't discourage me at all. When a woman is her own boss, builds her own empire, plows her own fields and reaps her own harvest, there is no need for gender intimidation. We are equal humans. I don't need to buy your crops – I make my own."
8. What's next for Kumari Suraj?
"I've been writing, rapping and singing new music, looking for a modeling agency who represents plus size women to sign me (hello Ford & Wilhelmina), and producing my weekly vlogs. Recently, I signed with a new acting agency for film and television, and I'd like to open a production company  as well as start a family with with Fiancé M. Tooray, North America's first female Dholi, in the near future. I think this puts me in the "goal oriented" category but right now, I'm riding life, going with the flow and enjoying each day as it comes."
Photo credits: aevumimages.com
Check out Kumari Suraj's work on Bollyshake who also maintains an active and vibrant presence on YouTube  by producing concept videos and her new weekly travel/fashion/dance vlog series, "Kumari's World." You can follow The Waackfest on Facebook, learn about Kumari's activism, and see her at an event coming near you!
---
About Bollyshake: Bollyshake is the largest platform centered around Indian dance, connecting choreographers, teams, studios and events in over 40 countries (so far)! Their goal is to promote synergy within the dance community, share buzzworthy content and bring unique opportunities for performers from around the world through online competitions and sweepstakes. Join the fun by uploading your dance videos to Bollyshake.com or follow them on social via Facebook, Twitter, and Instagram.
---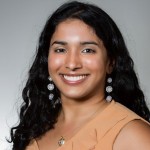 Born in New York and now living in Baltimore, Neena Abraham is the Project/Ad Sales Manager at Brown Girl Magazine. She joined the magazine to work with and befriend inspiring South Asian women as well as stay connected to her culture.