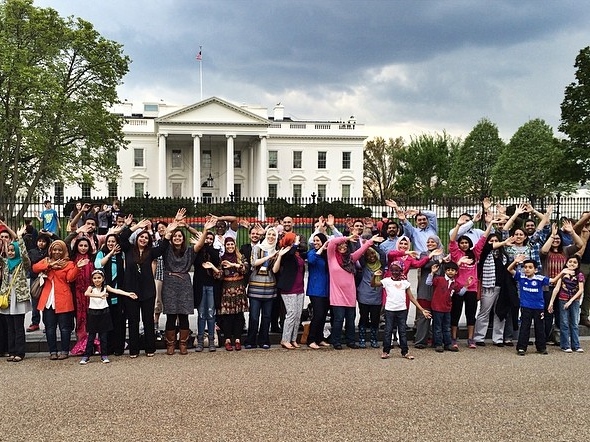 by Riham Osman 
Riham Osman is a Sudanese-American and the Program Assistant at the Muslim Public Affairs Council, Washington DC office. She received her bachelor's degree in international affairs with a minor in Middle Eastern studies from the University of Mary Washington (UMW). Her interests range from civil rights to journalism and photography. 
"American Muslims Get… Happy" is a music video set against the backdrop of "Happy" by Pharrell Williams. The video features American Muslims from all across the United States. The national endeavor was inspired by the wildly popular "Happy British Muslims" video that received more than one million views, and showcased a rainbow of Muslims, young and old, male and female, moving to the catchy universal tune. On the heels of other "Happy" videos which have focused on specific cities or schools, the Muslim Public Affairs Council (MPAC) has created the first video that features Muslims from all over the country, highlighting the rich diversity of American Muslims.
The Muslim Public Affairs Council is a public service agency working for the civil rights of American Muslims, for the integration of Islam into American pluralism, and for a positive, constructive relationship between American Muslims and their representatives. MPAC has worked diligently to promote a vibrant American Muslim community and enrich American society through exemplifying the Islamic values of Mercy, Justice, Peace, Human Dignity, Freedom, and Equality for all.