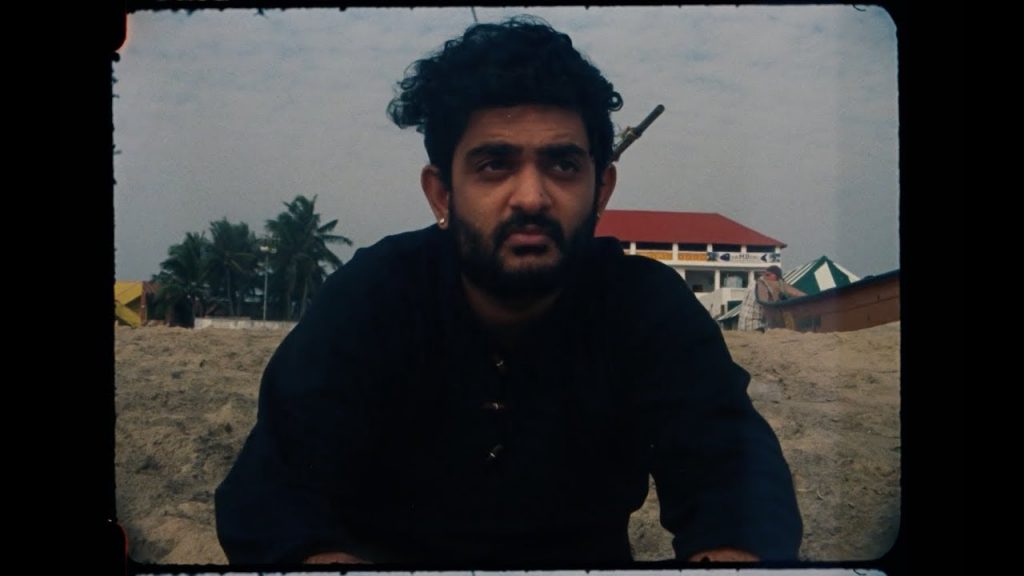 Many musicians and artists struggle to blend their hyphenated-identities into their work but when they do, the most authentically beautiful of results come about when ethnicity meets culture, after seeing Sid perform live, I had to know where it all began.
Meet Sid Sriram, Berklee College of Music graduate and classically trained Carnatic vocalist. From Fremont to Chennai Sid has spent the last decade engrossed in the wave of his musical career. Having just released his album, "Entropy," Sid combines English lyrics and spoken word with Carnatic stylings and nuances. Below, we asked him a few questions about the journey from Raga at home to the studio with A.R. Rahman.
What age did you start blending different styles of "American" music with Carnatic nuances?
I started learning Carnatic music from my mother when I was 3, got super into R&B and hip hop when I was around 10. I didn't attempt to bring the two worlds together in 2008; this is when I started delving into creating my own sound. It's been a process from that point, but with the "Entropy" album, I feel like I tapped into something close to what I've been envisioning for a while now.
When did you know music was your path? Did you have a distinct moment or it always felt innate?
It always felt innate. From as far back as I can remember, I've felt this deep, transcendent resonance with the universe around me, when I sing/make music. Around 10th grade, I heard about Berklee College of Music and did some research. This is when I realized I could make a real career path for myself.
Many musicians from the South Asian diaspora rarely receive formalized education in the arts, do you feel Berklee strongly impacted your journey?
Berklee was definitely one big factor in me locking in with my journey. My time at Berklee taught me how to make records. I was exposed to so many new genres and artists. I majored in Music Production and Engineering, so I really got to dive into the art form of songwriting and music production. The time I've spent working with AR Rahman Sir has been like getting a masters in all things music/creative. Every time I've got to record with him or be around him, I come away with so many gems that keep me insanely inspired and hungry for more.
View this post on Instagram
Your new album Entropy is a fusion of musical storytelling, what inspired the album and your choice to integrate spoken word?
With "Entropy" I really felt a strong need to tell my story in a raw, vulnerable way. I was born in Chennai, grew up in Fremont, California and have a unique perspective. The spoken word portions of the album are my way of hitting a different creative vein. I feel like when honest words are spoken, there's a certain nakedness to it. It can be super unnerving, both to record and to listen to (and to perform). But it's always a beautiful way to create a genuine trust.
If you karoake, what is your go-to song?
You just finished an India and North America tour for your new album "Entropy," tell us a bit about what that experience was like?
Tour was so beautiful. I was honestly super nervous before going on tour. The performance part didn't phase me, but performing an album as honest and revealing as "Entropy" was a little nerve-wracking. But the moment the band and I went on stage in Delhi (this was the first date of the tour), I knew we were doing something meaningful and necessary. There were so many magical points of connection in every of the city, from India to North America, it was so much love.
View this post on Instagram
What inspired you to turn Entropy into this short film?
"Eyes Open" is the first song on the album, and it's one that especially focuses on themes of identity crisis, feeling trapped in the idea of living a duality, fighting feelings of isolation. I'd been writing semi-autobiographical short stories through the process of creating the "Entropy" album. I sent those over to a collaborator, Nathan Podshadley in November. He's an incredible director, cinematographer, photographer. I feel like there is a need to bring to life as many shades of the super nuanced and wide spectrum of brown representation. With this film, we created a direct representation of some pillars of my reality. Nathan had this idea to shoot the Indian parts on film and the suburban California parts on 4k. I'm really excited about how it all came together. This is just the first step.
What can the audience look forward to next, any new projects in the works?
New music! We'll be back on tour both in Asia and North America later this year. Now songs for Indian films, and new artistic film projects. 2019 has already been super kind to me and it's going to get more exciting!

"Eyes Open" is a tribute to the story behind one such Indian family, with the instrumental, vocal and dance components performing against the suburban California backdrop, this is the story of many of us.
Be sure to check out the short film "Eyes Open" and Sid's new album, "Entropy." Stay tuned for more music in the fall!
---
Credits:
Visual:
Directed by Nathan Podshadley (@nathanpodshadley)
Cinematographer: Tyler Haft (@tyhaft)
Written by Nathan Podshadley and Sid Sriram
Starring:
Sid Sriram
Latha Sriram (praying mother)
Pallavi Sriram (bharatanatyam artist)
Amogh Ayalasomayajula (teenager 1)
Samir Banerjee (teenager 2)
Shayan Panjwani (teenager 3)
Mylai Karthikeyan (Nadaswaram artist)
Sridhar Srinivasan (Tambura artist)
Producer: Jarod Taber
Editor: Joan Educate
Sound Mix: Ben Conlon
Colorist: Jenny Montgomery
Animation: Thomas Jarrett
Music:
Written, produced and performed by Sid Sriram
Mixed by Jake Aron
Mastered by Chris Gehringer
Nadaswaram intro: Mylai Karthikeyan