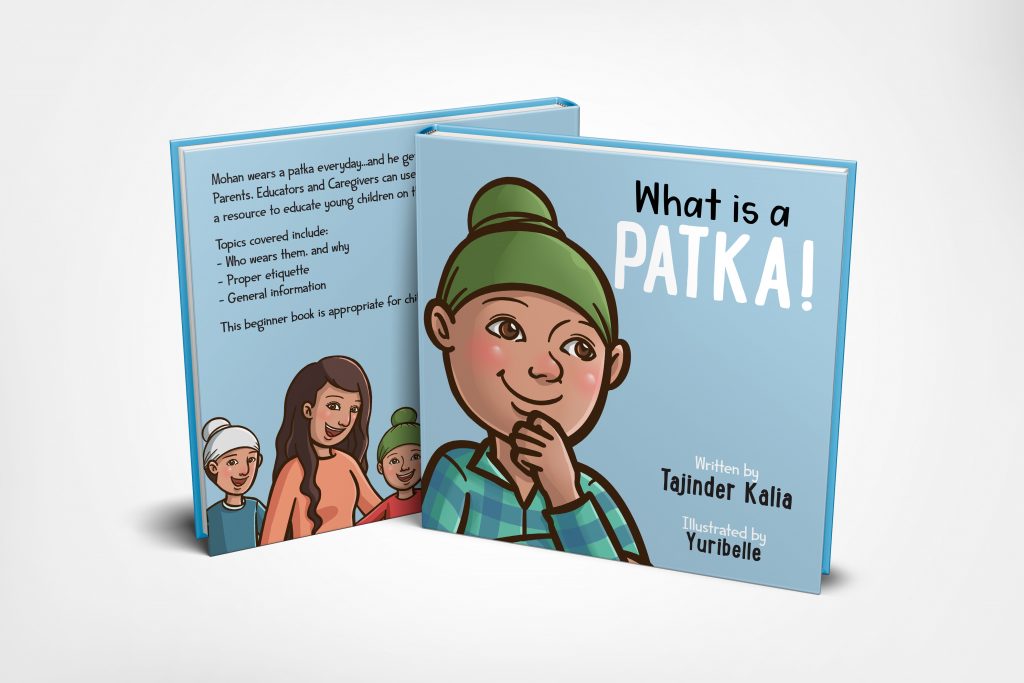 I remember once I was crossing the street with my god brother, and two teenage boys in a car drove past us and called him a terrorist because he was wearing a patka (a head covering worn by boys of the Sikh religion). The insult didn't shock us, but it was definitely jarring to hear it come from children. It made me wonder: How do we teach kids to not fear what they don't understand, and how do we empower Sikh boys to feel proud and never ashamed of their identity?
Author Tajinder Kalia attempts to do just this in her recently published picture book "What is a PATKA?" I had the opportunity to interview her on how she hopes that by empowering children early on and welcoming those who are curious into our world, we can fight bigotry with confidence and knowledge.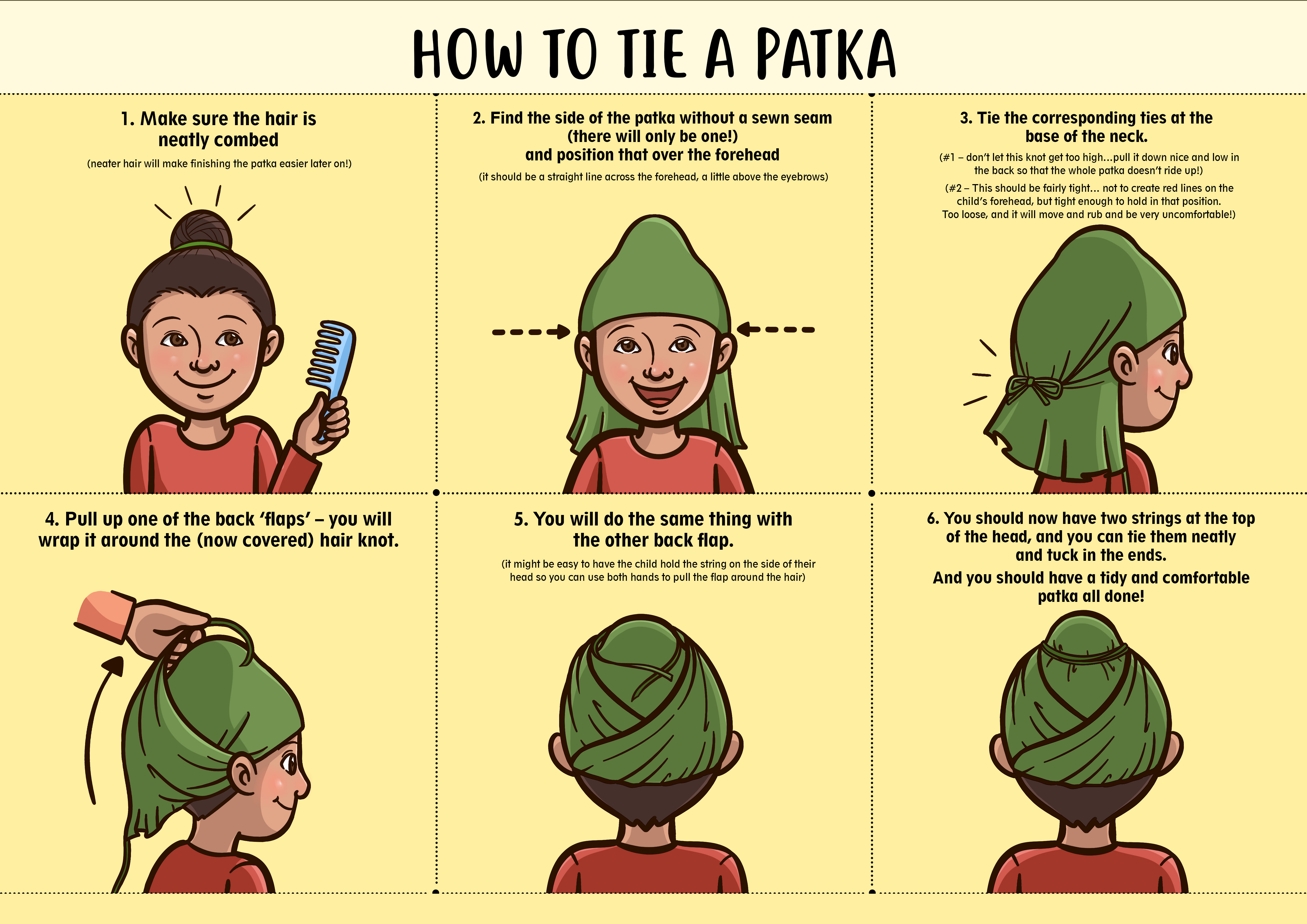 Born and raised in Canada, Tajinder Kalia belongs to a very religious yet modern family. She was never super desi and mentioned that she'd only over seen one Bollywood movie, "Kabhi Khushi Kabhie Gham" (@Tajinder this is a problem we need to fix, girl. You are missing out!!)
In the '80s (when I was a child) we were the only ones [Sikhs] in our neighborhood and in our schools. Because of that, I think my parents really worked to empower and prepare us.
She studied operations management, then moved to New York City after she got married and began studying for the GMAT. While studying for her GMAT, Tajinder discovered her love for teaching. She loved the challenge of needing to explain something in multiple ways because you never knew when it was going to click. But when it did click? It was the most rewarding feeling for her. It was here that she learned the importance of providing resources and positive role models to young children.
What was the impetus behind creating the book? Any particular incident?
After having her first son, Mohan, who is also the main character of the book, Tajinder wanted him to be prepared to not only answer questions about his lifestyle but really understand those answers he was giving.
So in the effort to preserve and create pride in that identity, I made him a pencil case that had a picture of a boy wearing a patka and a little hashtag #patkagoals. He loved it and a bunch of other kids saw it, loved it, and wanted to buy it!
She was also really inspired by the children's shows that would use catchy jingles and short phrases to teach kids really important lessons. And while she could find many books on patkas, hair, and Sikhism, she couldn't find a book aimed at children in an "operations way." So, she wrote the book herself.
I wanted something to be used as a resource by teachers, coaches, baby sitters etc.. So, Mohan and I sat down and brainstormed different questions he gets.
Tajinder said we should not raise our kids to think that curiosity is an offensive thing (I love this). She told me a story about how one time in line at an amusement park, a small boy kept pointing at Mohan's patka. The boy's parents were so embarrassed because there's a lot of subtext that comes with a situation like that.
They were from Ohio and they'd never seen a patka. But I took Mohan to the little boy and said 'Mohan, I think this boy has some questions for you.' I was so proud of how open and chill he was. Now this family will go home and understand. We cannot change human nature which is to look and be curious about people around us but we can give our children tools to handle those situations.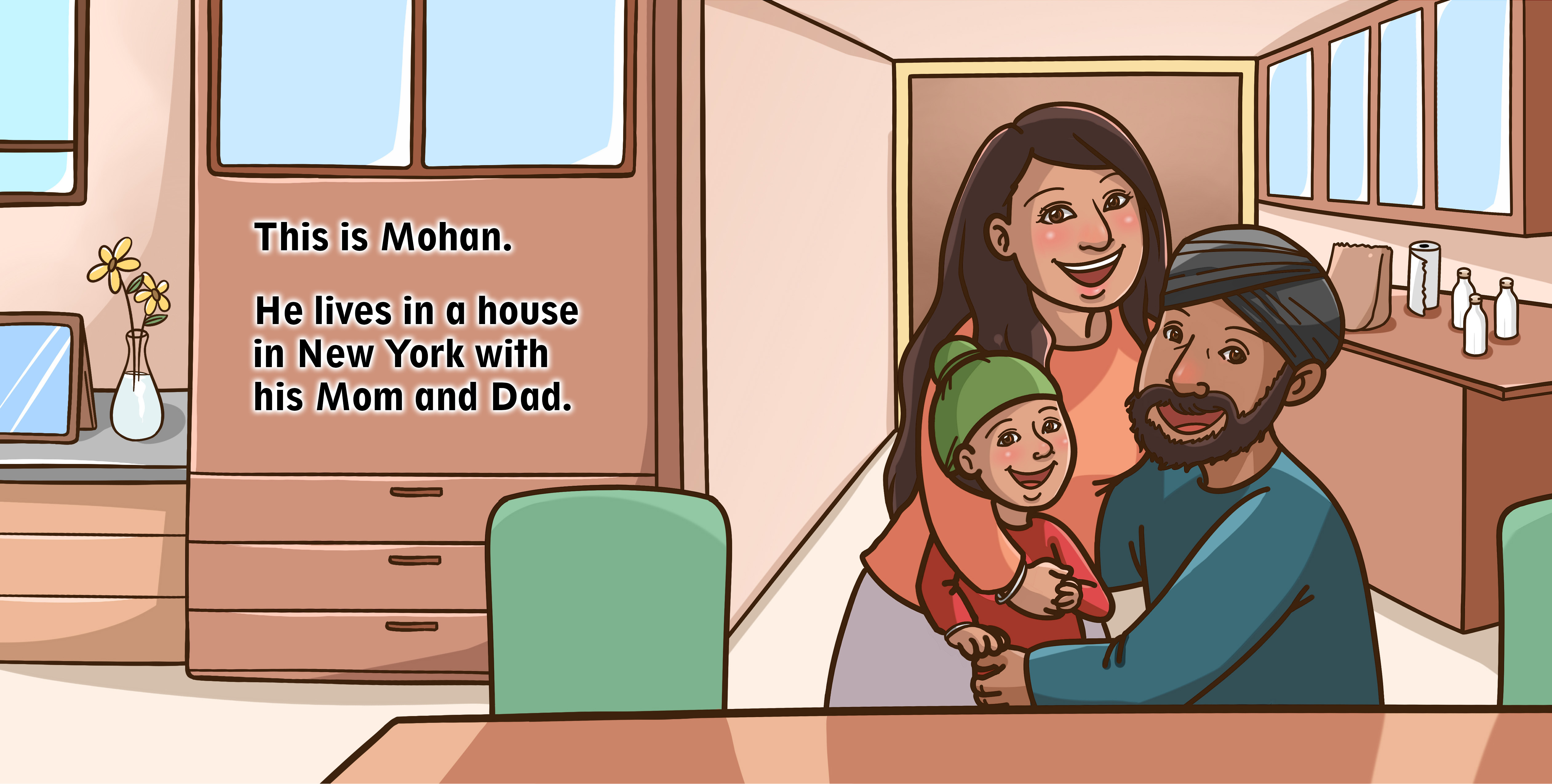 Why do you think learning about these things at such an early age is so important?
Honestly, if you catch them young, then you've got them for life. I think this is an amazing age [3] where they're incredibly open-minded yet incredibly curious and they come at new things with no bias; you get to help inform their opinions.
Why did you feel that it was important to use the "picture book" medium as a way to spread this message?
Young people are just very visual very literal people and there's nothing more literal than a picture right? Pictures also help to answer visual questions. Some people wonder what it looks like when Mohan's hair is down and pictures are a way to show that without putting him in a position of feeling uncomfortable. You take the fear and the mystery out of it. It also helps that everyone in the book is smiling because we want to create a friendly positive, bright, realistic vibe to drive home the message.
What do you hope that parents and children will take away from reading this book?
This is a loaded question because there are just so many things! The first thing is to take away fear and create confidence when it comes to asking and answering questions. It's human nature and to expect that no one is ever going to ask you a question is unreasonable. So let's open up that dialogue and help facilitate that dialogue and to make it more fun and light hearted as opposed to intense and difficult.

I also want it to be a super casual thing where a babysitter says 'oh his patka opened up but I was able to tie it' and use the proper terminology. And to help empower those people to be fearless and respectful but also in a position of comfort. That would be the main hope.
Finally, Kalia wants to make it clear that this book is also to help those children who wear patkas to solidify their own understanding of why they wear one; she wants them to grow up fearless and proud. First generation children often follow tradition and religion blindly, but maybe it's time we start encouraging them to ask questions. Because we cannot expect people to respect us and our culture if we try so hard to diminish its appearance.