by Liya Thachil – Follow @liyabobiya
Ladies, the F/W Fashion Week of our lives is upon us: Diwali. We eagerly await it every year, carefully scrutinizing one's closet, making frantic calls to known associates to see if anyone is going to India and can bring you back the perfect outfit, and the hours wasted away on Instagram for inspiration. Or you throw on whatever is in front of you. I don't know your life, but I know I am of the former category. Actually, I am Christian, so we don't celebrate Diwali, however I love a good garba and devising a great outfit, so I partake.
Well this year, let's talk about what shouldn't be seen in the Diwali party circuits. Because let's face it, we desi-Americans tend to stretch out and overplay trends, and we all need someone who is going to sit us down and say "Girl, walk away and let it go."
Allow me to introduce myself: I am your Fashion Jiminy Cricket, and let's get real about the DON'Ts of Diwali 2017:
1. Floral print sarees, blouses, lehengas
Listen, if I have to see one more yellow floral chiffon saree, I might lose it. Ladies, I do not mean to be harsh, but the pastel, busy floral prints need to go. ASAP. See, it was cute for a hot minute; now, it's just too sweet and over saturated on Instagram. We need to move on and evolve.
ALTERNATIVE: Use larger floral in darker palettes. For example, a giant gold peony on a hunter green skirt. Or pick patterns that are much larger and have more space in between. It is more clean and refined. Seeking symmetry in prints is always a great technique because it helps to balance the outfit.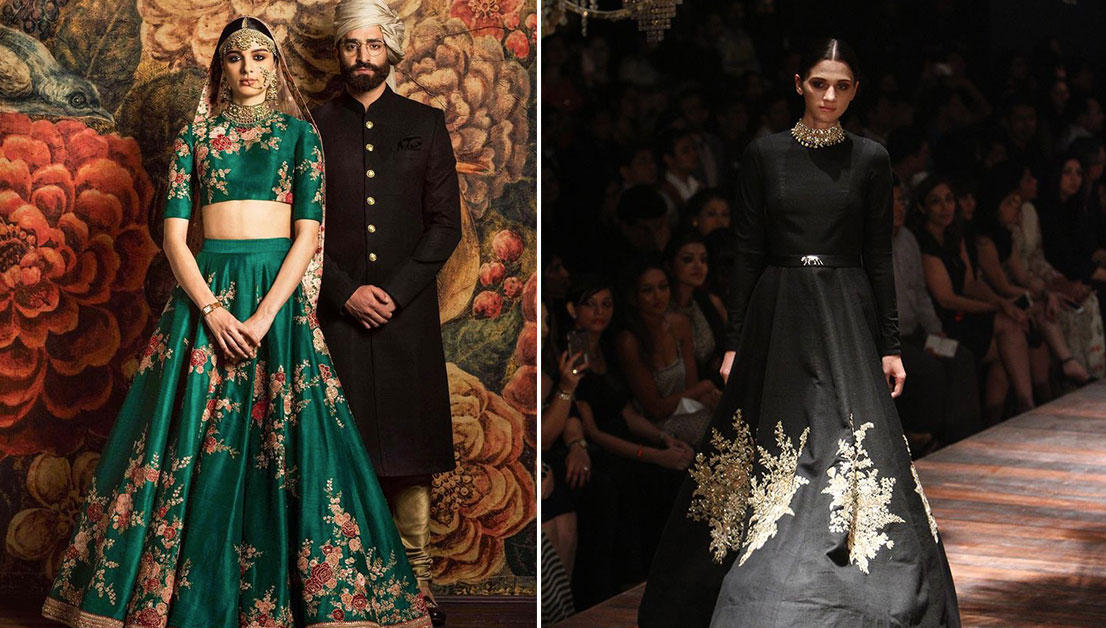 [Images courtesy Pinterest]
2. Net anarkalis with stonework
Please retire those. Y'all know what I am talking about. Those ready-made anarkalis that every shop in India tries to pawn off on unsuspecting NRIs at a 300% markup. The anarkali is usually way too big because it's "freesize," there are panels of net stitched together to make the body, the shawl is sad, and the pants have an annoying bottom hook by the ankle that makes no sense. It usually has gaudy stonework along the neckline and the bottom has wide, metallic gold foil borders, usually stacked. They need to go bye-bye.
ALTERNATIVE: Instead, try cotton-silk, or raw silk anarkalis, in rich color tones and simple gold borders and a full, patterned shawl. Aim for an A-line shape, versus an empire waist because it will be more flattering on any body shape. Focus on a statement shawl, preferably in a Benarasi brocade, and solid color anarkalis. This style is about getting on your grown woman flow.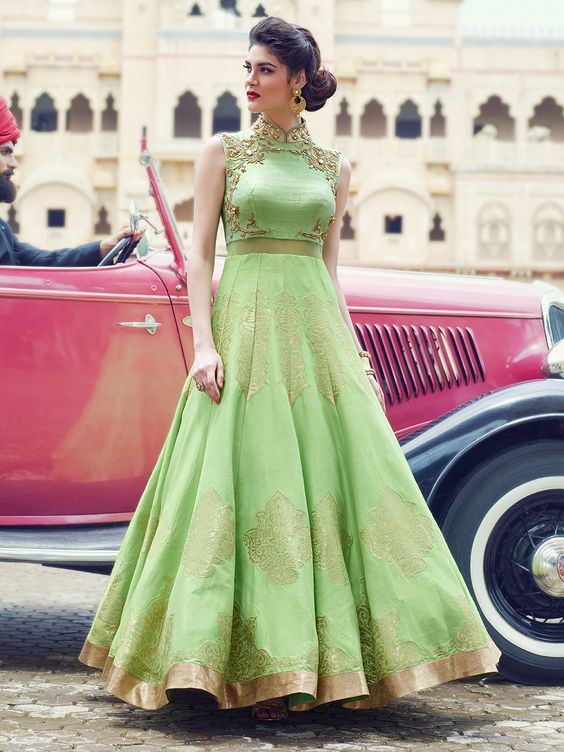 [Images courtesy Pinterest]
3. Side cutouts
Go. Away. A random cut out in a salwar, floor-length anarkali, or gown is just unnecessary. What is twice as worse is the side cutout covered in a sheer net panel. This is desi wear, not figure skating costumes. It is just an unnecessary feature and does not flatter or enhance any outfit nor its wearer. Mainly because the dang cutouts are always at that one roll you are trying to hide. Or at least that is my experience.
ALTERNATIVE: Cutouts on the neckline, or on your blouse, is way more interesting and moves the eye upward. Your blouse can be a better medium to make a statement. Try the below styles for a refresh.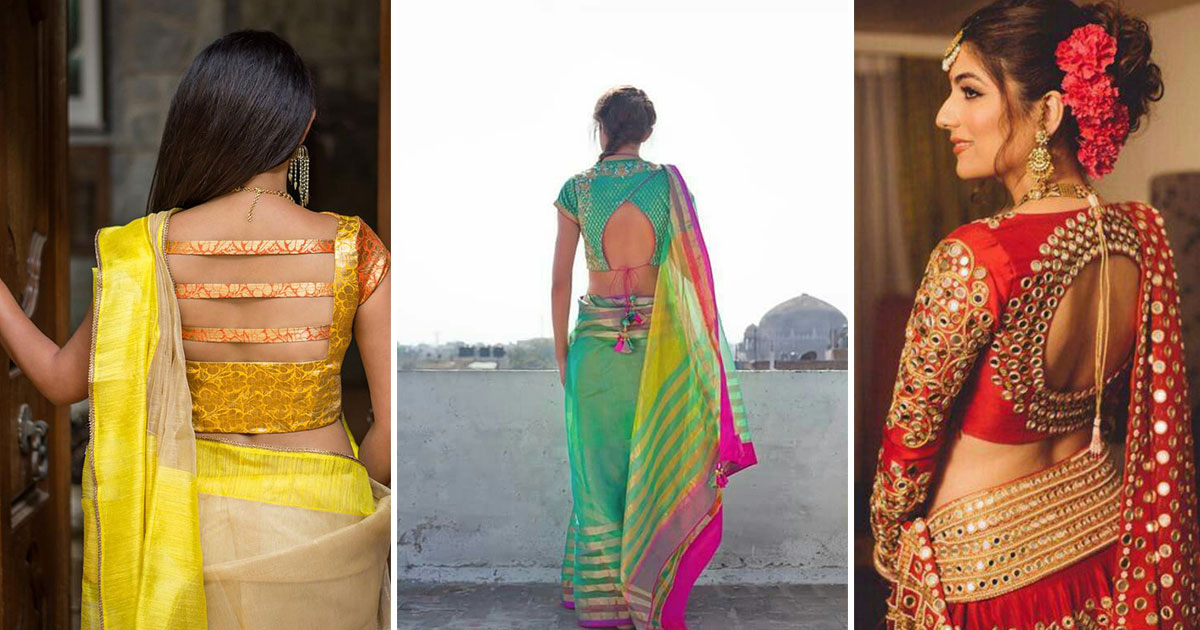 [Images courtesy Pinterest]
Retiring these three trends and embracing a fresher approach will guarantee head turns and a million likes. So do it for the 'gram and let's rock this Diwali!
[su_divider]
Liya Thachil is the co-founder of WESTxEAST, which is a retail brand aiming to provide South Asian inspired basics. It was created because of the need she and her co-founder, Tania Chackumkal, discovered for sari blouses, petticoats, kurtas and etc. They believe the silhouettes of the subcontinent should be more globally embraced. WxE aims to be a movement towards style beyond borders. Liya is an avid collector of vintage saris and believes all women should own at least one kanchipuram sari.