5
min read
If "Love Island," "Queer Eye," "What Not to Wear," "Koffee with Karan," and "Splitsvilla" decided to have a little reality TV show baby, out would pop "What the Love!" You can almost imagine the conversation in the producers' room: "We don't want to look like we're ripping off of "Queer Eye," so let's not do a panel of hosts… Plus why hire the five "Queer Eye" guys to do what India's number one queer guy can do all by himself?" Cue a Karan Johar and Netflix collab.
Joined by a glam squad and line of celebrities guests, Johar is tasked with helping six 20-something, upper-middle-class singles get ready for love by working through their insecurities and creating 2.0 versions of themselves. While Johar really has no credibility as a love guru, there are two reasons he's the perfect guy for the gig. First, he really isn't afraid to be candid. The show is peppered with his entertaining commentary as he listens to the contestants share their stories, including one-liner reactions like:
Oh god, I want to throw up at the patriarchy of our society.
Secondly, he is damn good at producing romance on-screen. Even though the show is as cheesy and trashy as reality TV can get, Johar manages to produce a somewhat believable and endearing personal narrative around each participant of "What the Love!"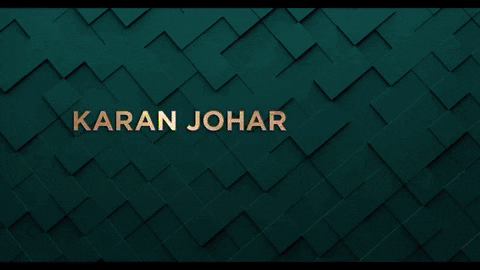 Here's how the show works: Each contestant first sits down with Johar to talk about their dating history and what they're looking for in love, followed by a "prep date" with one of his celebrity friends that he observes on-camera from the next room. Based on his observations in these scenarios, Johar creates a custom makeover plan for each contestant that consists of: 1) a mental makeover 2) fashion, hair, and makeup makeover, and 3) blind dates (that he observes on a camera remotely). At the end of the blind dates, the contestant must then decide if they'd like to go on a second date with either of their matches handle-selected by Johar. But here's the catch – they have no idea if the other person picks them too, and of course they make them dramatically stand in front of a closed-door on-camera to wait and see if their partner of choice emerges!
While it's extremely unlikely that any of these contestants are going to live happily ever after with the date they were matched with on the show, it's fun to momentarily suspend belief and let yourself root for their happily ever after.
If I could give one piece of advice: SKIP THE FIRST EPISODE. To set the stage for this matchmaking reality series, someone thought it would be a good idea to bring a bunch of potential contestants together and force them to enjoy "the best party of their lives." Johar is tasked with mingling with them all while asking probing questions about their sex lives in order to figure out which six need his help the most. The goal is noble – you can tell they want to help erase the taboo culture around openly talking about sex and dating in India by broaching subjects like one night stands and preferences in the bedroom, but the execution is painfully awkward.
I have so many questions! How did these people convince their parents to let them go on this show, and are they not terrified of them one day watching this footage?! Also, how did this episode result in Karan Johar confessing that he's paid for sex before?! Literally zero people in that room (and me on my couch) knew how to deal with that information. Ultimately this episode tries way too hard to be progressive and "naughty," and the result is 50 shades of cringe. Again, I implore you to please skip this episode. Otherwise, you may not make it through to the actual participant stories and transformations which help redeem the show!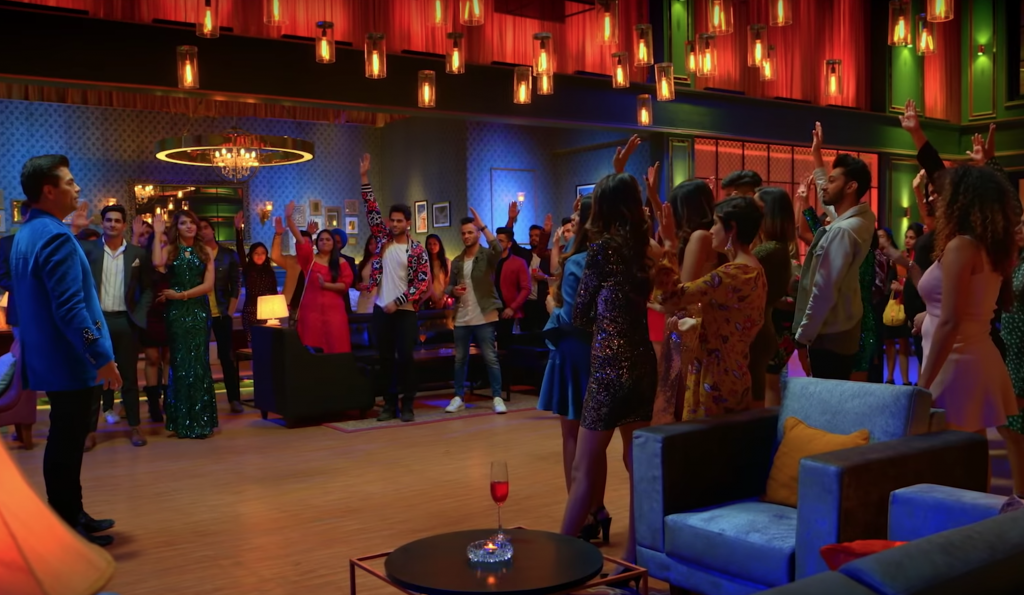 Through the participants' stories, the show tries to tackle many of the challenges young adults in Indian society face today; an adorable young woman shares her journey of getting continuously rejected by countless arranged marriage propositions for her weight (despite the fact that she is literally a doctor and 10 times better than any of the guys she meets), while another deals with her insecurities and emotional scars about her physical beauty after she's left with a big scar on her face from a tragic accident. The most endearing addition to the cast is Rabanne, a vulnerable young gay man who owns his sexuality and just wants to find someone with whom he can settle down.
The redeeming quality of "What the Love!" is in how it tackles each participant's deepest insecurities and takes them on a journey of self-love, regardless of if this leads them to discover true love. The mental makeover is the most transformative step in the experience and helps the participants not only face the issues that are holding them back but also teaches them how to address and overcome these challenges.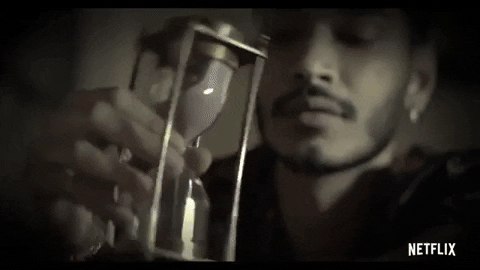 The show's biggest downfall is that it tries to be a little bit of too many things. While the physical makeover is nice-to-have, some of the advice they give about how their clothes will help them find love really is a stretch, and it really wouldn't change much if they got rid of it altogether. For example, in one episode the glam squad tells someone that they dress too fashionably and need to tone it down so that people won't be too intimidated to approach them, to which I say, "Hell no! You do you!"
If you've gotten this far into the review, you've probably figured out this review is written from the POV of a writer who is obsessed with "Koffee with Karan" and Dharma movies – I've cut the show a lot of slack. Despite my bias, I recognize that there are a few major pitfalls in the show that need to be addressed. I don't want you to come to yell at me after you feel like you've wasted seven hours of your life, so here are my warnings.
Is the show extremely cringe-y? Yes. Is it superficial, judgmental, and shallow at times, offering totally unrealistic and baseless advice about finding love? Yes. Does it overdo the glamour quota in classic KJo style and gloss over the complexities of finding love? Also yes. If you go into this with high expectations, you're definitely going to be disappointed. This is trashy reality TV, and you shouldn't ask it for more than it can give you.
That's the great thing about platforms like Netflix, there's room for more than one kind of content on the platform, and no one's making you watch it if you're not interested! But if you're like me and are a fan of Karan Johar, a sucker for the stereotypical tropes of reality TV, and enjoy turning your brain off for a few hours, "What the Love!" might just be right up your alley.