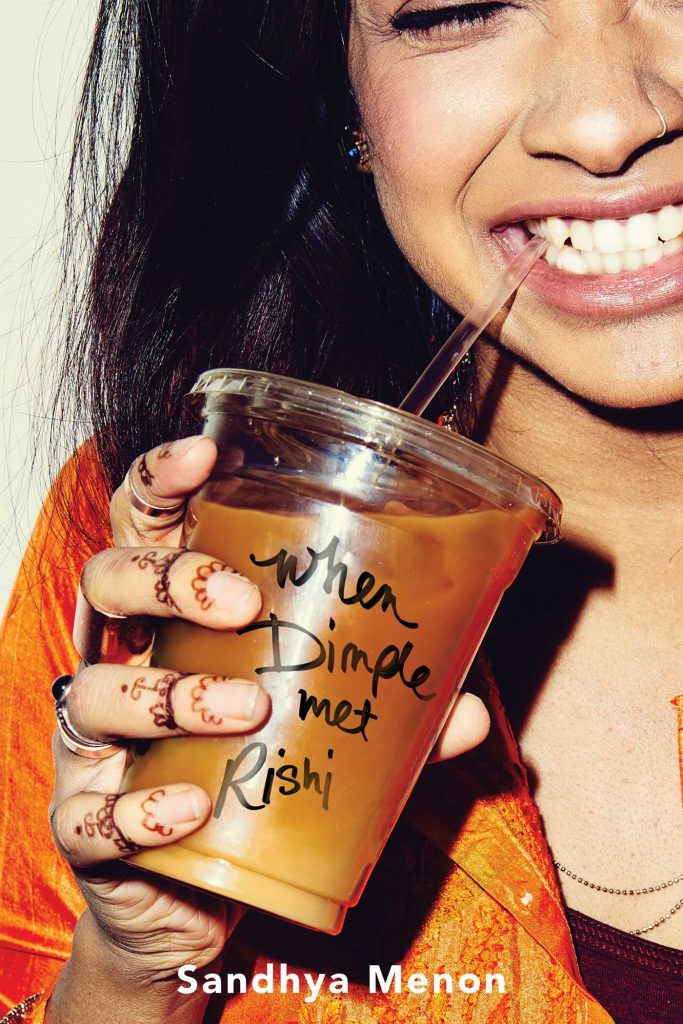 by Saadia Faruqi – Follow @BrownGirlMag
Young adult fiction is exceedingly popular these days. Typically light-hearted and romantic, this genre usually features teenagers in "real-world" situations. But the problem for most minority readers of the genre is the appalling lack of non-white protagonists.
Enter author Sandhya Menon with her New York Times Bestseller "When Dimple Met Rishi" (WDMR). Released in May 2017, this YA novel provides an answer to readers of South Asian heritage, who have long been asking the question: Where are all the brown protagonists?
After all, if American high schools and colleges are full of South Asian young people, why is this diversity not reflected in YA fiction?
WDMR is like a breath of fresh air in the diverse YA market, and this is reflected in the way the novel jumped straight on to the New York Times bestseller list immediately after release. This is also an indication of how young, brown readers are responding positively to characters who look like them.
The story is simple. Dimple Shah has graduated from high school, and after much cajoling of her overprotective parents enrolled in a summer program in San Francisco for aspiring web developers. Her mother is not happy. She wants Dimple to forget about higher education and find the "Ideal Indian Husband."
One early exchange between the two sets the tone for their relationship, one that desi girls have fought with their mothers about for centuries:
Mother: You lose sight of the important things, Dimple. Looking nice, making an effort… these are the things girls value in our culture.

Dimple: Seriously? That's what you think I should be relegating my brain space to? Looking nice? Like, if I don't make an effort to look beautiful, my entire existence is nullified? Nothing else matters – not my intellect, not my personality or my accomplishments; my hopes and dreams mean nothing if I'm not wearing eyeliner?

Mother: Hai Ram, Dimple! It is not eyeliner – it is kaajal!
Dimple is relieved to be leaving for the summer, but what she doesn't know is that her mother has arranged for the presence of a family friend's son Rishi Patel, in the same summer program. Rishi is cute, studious, and very traditional. His job is to convince Dimple that he is perfect for her. What could possibly go wrong?
A lot, if this book is any indication. Dimple is furious with her parents, but the two teens are partnered together in a competition, one that Dimple wants more than anything else to win. So they spend more time together than either of them expected, and a romantic spark ignites.
Like every book in the genre, there are ups and downs, love and distrust, friendship and anger. The book provokes laughter from start to finish, but manages at the same time to be sensitive and emotional, and includes some of the most realistic descriptions of desi life that one will ever read.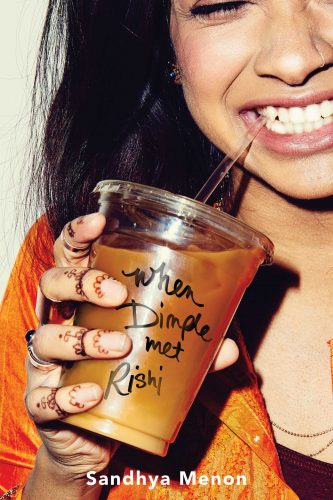 WDMR is a valuable offering for providing a broader perspective on South Asian American issues. South Asian American youth straddle a unique cultural void where one side is traditional and the other modern. Dimple's family wants her to live a traditional "back-home" life, while Dimple wants the freedom, independence, and thrill of living an American environment. This is a tussle that most teens like her will find familiar.
At the same time, there is much to savor in the book apart from the east-west divide. Unexpectedly, WDMR also tackles the important theme of gender roles and career expectations, both of which South Asian family quagmires. Dimple wants to break the mold by studying computer engineering, while Rishi's secret desire is to be a comic book artist. In a culture where doctors are highly valued, and art is considered a feminine profession, Sandhya Menon breaks stereotypes and encourages conversations about these critical issues.
This book must not be missed. "When Dimple Met Rishi" is available on Amazon.