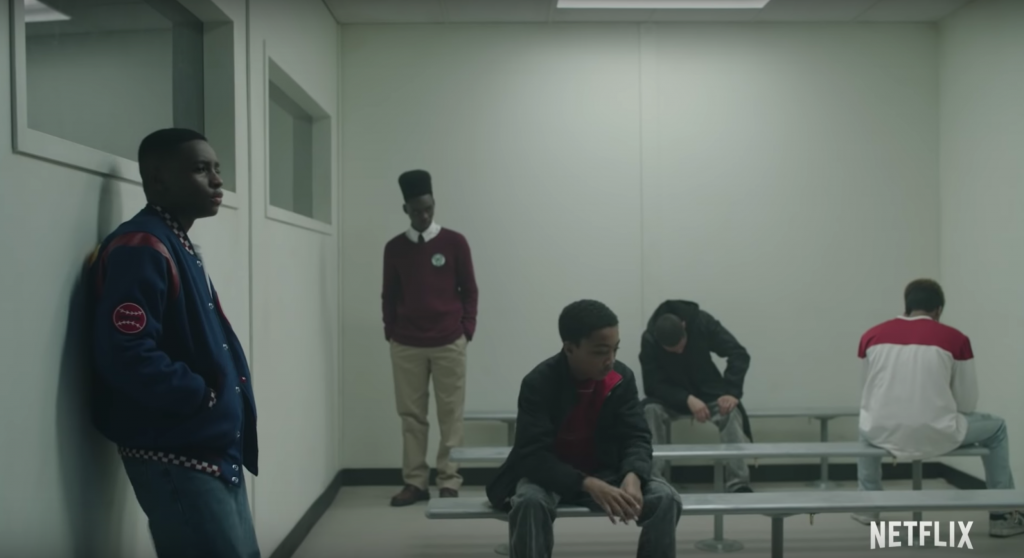 I don't think any viewer can emotionally prepare themselves to watch Ava Duverney's new Netflix limited series about the Central Park Five case, "When They See Us." Despite a rash of recent true crime shows and films, and general dramas about police corruption, justice system racism, and prison violence, "When They See Us" separates itself from the pack. By following the case from the day police accused innocent teen boys of raping an adult woman, to their exoneration 13 years later, we see how one decision changed the lives of so many forever.
The series follows the boys through their trial, prison stints, release, and adult lives. Equal time is devoted to the families of each boy who each suffered in their own way. Though each boy started their prison journey together, and we see glimpses of their connection afterward, each follows a different path after being released.
https://www.youtube.com/watch?v=JseOG2YQr7w
More than the sometimes gratuitous (but necessary) violence by police officers and prison guards, the small disappointments the boys face are almost more heartbreaking. Yusef's face falls when the neighborhood barber informs he can never pursue his dream of teaching because of his felon status. Even though each boy never admits their guilt (sometimes to their detriment), Raymond is shocked when his father's new wife calls him a rapist.
Suffering should be the title of the film's fourth part, focusing on the especially hard sentence of Korey Wise (played by Jharrel Jerome). He serves in an adult prison, unlike the juvenile detention center in which the others are placed. Despite small kindnesses shown by one prison guard, he is literally and figuratively beaten over and over again. He is the only boy without at least one family member offering support. His story is the hardest to watch as he remains in prison until the exoneration and we don't get to see his adult evolution.
We only become aware of the changing times when a man already in prison admits to raping the woman, finally exonerating the five. But the happiness is still tinged with racism as the original lawyers and police officers refuse to admit that their intentional actions cost four boys and their families immeasurable damage. The men are eventually awarded $41 million, the largest settlement of its kind in New York State.
However, money is not and will never be enough. Police brutality is still taking young black lives and imprisoning innocent people of color. Because "When They See Us" puts faces to the names of those unfairly accused onscreen in a major TV production, hopefully, the mistakes made in the Central Park Five case will no longer be repeated.