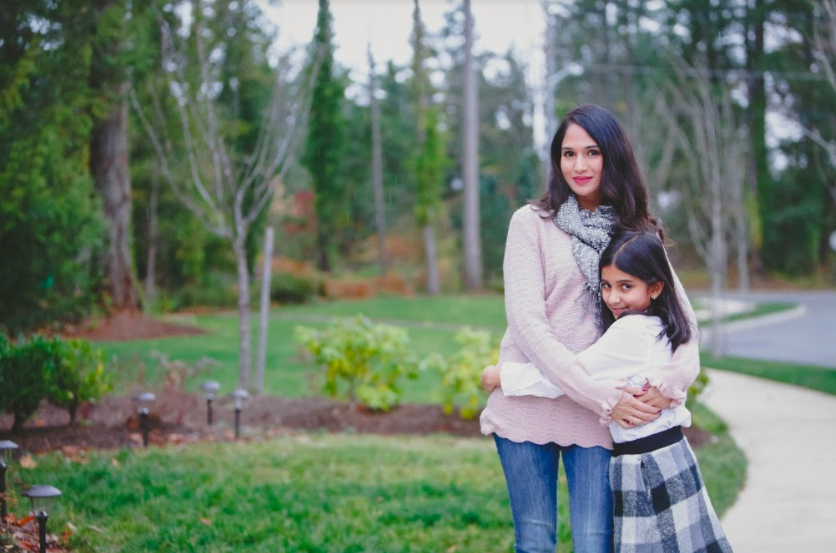 This Mother's Day, we are sharing a series of letters written by mothers for their daughters and sons as they share hopes and dreams for the next generation. Our first letter is by Sanaya Set's founder and CEO Tarul Tripathi, whose daughter is the inspiration behind her highly successful seasonal subscription set, which serves a real purpose for women of color. 
Dearest Sanaya,
When I was a little girl, I was a quiet child. Taking in, processing, but seldom speaking up. I was known as the shy, and at times, awkward one. I did not find my voice until after you, my rock, the source of my strength and joy, were born. Your name means distinguished—different in a great way—I know you will always live up to your name.
When you came into my life, I made a promise to you and myself, to never stay quiet about the things that matter most. Always use your voice to stand up in the face of injustice. Remember our diversity makes us beautiful and strong. Use your privilege and strength to help elevate others. Surround yourself with those who believe in the power of inclusion, love, and goodwill. This is how you will build your own future, and I will do everything I can to pave the way.
My Aai, your Gigi, taught me to stand on my own. To believe in myself, and to always be able to take care of myself- and that I pass down to you. You are capable of doing ANYTHING you put your mind to.
Stand tall, my love—you are strong. Never compromise being you— love yourself. Never compromise your identity. Love being you, and don't let anyone convince you otherwise.
What I love about you most is your heart. When you walk into a room, people can feel the magic of your goodness, as it shows in everything you do. Everyone calls me Didi, because I have always been the big sister/caretaker. I am proud to say that you are now our little Didi, showing the same love and care for your little brother, cousins, and everyone around you. I love you, and you make me the proudest be your Aai.
Love, 
Aai