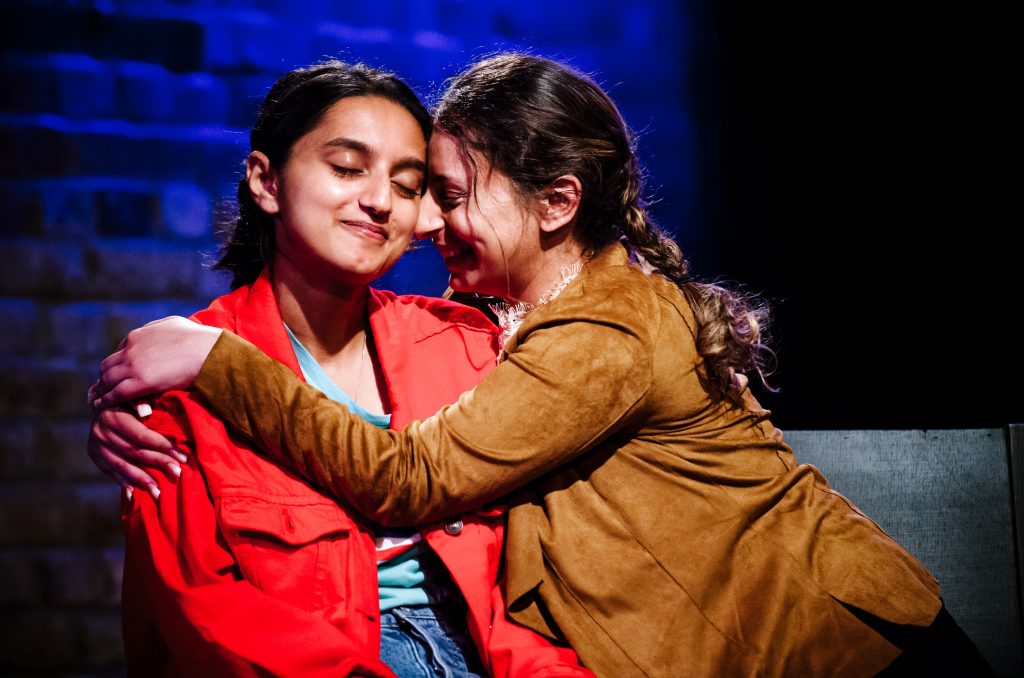 Rabiah Hussain's debut play "SPUN" explores British Asian and Muslim identities in London. Currently showing in London's Arcola Theatre, Hussain brings compelling, gripping and emotional moments in this production.
The story is current and relatable, about two best friends from Newham, who struggle with their identity growing up as British Asian girls. They are trying to conform with being 'British' but still magnetise towards their culture and religion.
The story begins after university, where both characters Safa and Aisha choose different career paths. Safa sets her eyes on the hustle and bustle of London. However, Aisha decides to stay in the town of Newham. The story develops as both disagree with the attitude and life choices of the other on the pressures of coming to terms post 7/7 London bombings of what being a Muslim is.
South Asian women have all been guilty of trying to conform with social pressures to be accepted as being British such as choosing not wearing a hijab, drinking alcohol and agreeing with passive-aggressive racism on immigration. However, often we are also trying to rush home and help in the kitchen while celebrating a religious festival.
The performances of Humaira Iqbal as Safa and Aasiya Shah and Aisha capture the friendship. I personally become emotional when, without thinking, Safa pulls Aisha's scarf off her head. Although some scenes were stronger than others, they were all a joy to watch. The writing is refreshingly honest and can lead you to feel uncomfortably guilty. Which really means the themes of social struggle, identity and conflicts in attitudes are on point for current times. Brown Girl Magazine spoke exclusively to the some of the cast and writer Hussain.
Aasiya Shah
Tell us more about the play?
The play is a story about friendship and the microaggressions that people of colour face. Like, the feeling of people trying to fit into a social group or working your way up the ladder at work or trying to integrate or work your way from a community. But hopefully what you get from the play is the friendship of Aisha and Safa.
Do you relate to Aisha?
Absolutely. I think with every character I play there is always a bit of me in them. We can all behave certain ways when put under different pressures. I like to do timelines for each character and work my way back from there. Aisha's feisty, pretty funny, but also warm. I identify with the themes of the play of struggling with identity, loss, grief and keeping the friendship strong when choosing different paths in life.
So, how relevant is this play?
Very. I feel people of colour's voices have been unheard for a long time. We've always been here. I think people of colour haven't been given enough opportunities, I think people feel it's too risky especially with the themes the play may explore.
What was your family's reaction to you being in "SPUN?"
Very supportive. I think they've always known I am a bit of drama queen. I've never really had struggles of my career choices with my family. I've not grown up with the traditional Asian family struggles. My sister works in the NHS and my brother is a rapper. So, he's into music and producing. So, if anything they are probably my harshest critics.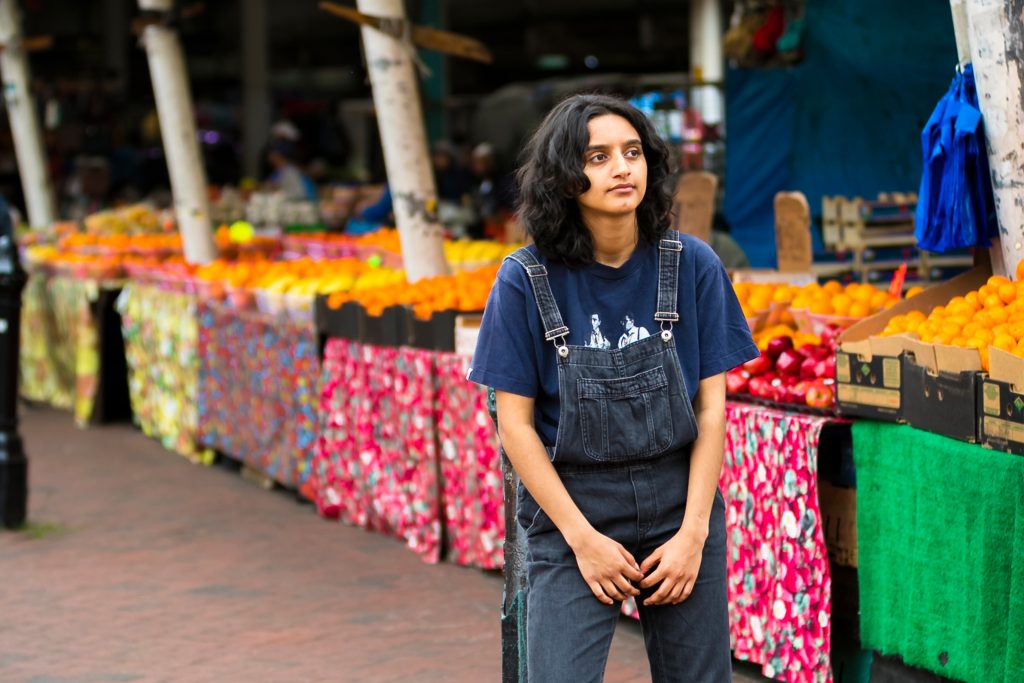 How much opportunity do you think there is for women of colour?
I think there's still a long way to go. I think people do outreach programs and think that's enough. It's about maintaining and nurturing up and coming talent. I think particularly women of colour are still typecast. There's so much great writing out there and Rabiah is a great example of that. I just don't understand why doing a production by South Asian women is not taken seriously as any other play. We don't have the same opportunities as our white counterparts so people need to do more.
What advice would you give to aspiring women that want to be an actress?
Get yourself into outreach programs and build relationships with theatres. Read plays and make your own work.
Humaira Iqbal
What made you become an actress?
My parents put me in a stage school when I was young and it introduced me to drama, dancing and performing. I took a break from it whilst in secondary school. However, when I joined The National Youth Theatre I was involved in a production that was also a social infusion course. From this, I can honestly say the experience made me the woman I am today. We were people from different working-class backgrounds. We were one big family. We performed here at The Arcola and The National Youth Theatre gave me the opportunity to meet people in the industry and gave me my first big audition. So, I'll always be grateful.
How was the process of "SPUN" for you?
I previously lacked confidence from being told I would never play a lead role at the end of my journey in drama school. So, as this is my first professional job I feel this has been a hard process, especially as I'm severely dyslexic. I believe in Rabiah and Rabiah's story. I remember when I first met Rabiah and Richard back in January and they told me 'you are Safa.' That was amazing. So, coming into this process and being told that was a culture shock.
What struggles can you relate to Safa with?
It was amazing to play a character I am. Even though I am British Gujarati I seem to have been type cast as being more Pakistani and get put forward for Arab roles too and I'm not even Arab. So, this is the first time of playing a South Asian woman and a Londoner which is an amazing opportunity and something I've wanted for a very long time.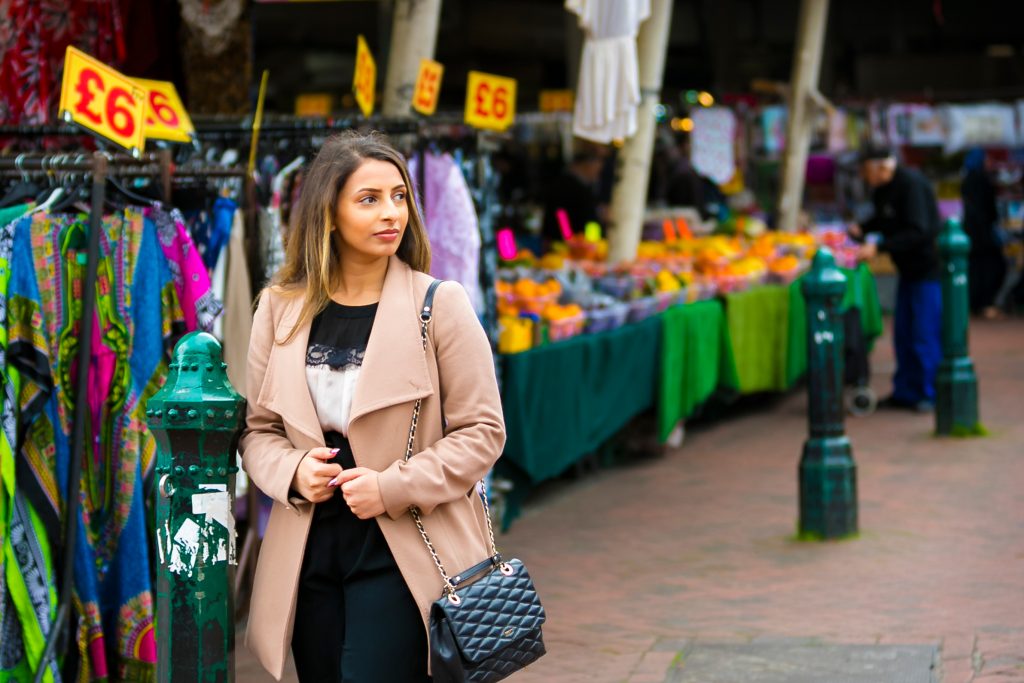 What's the next step for you?
Just like Rabiah I would love to open the doors for others. The fact she's not from a theatre background and she's here is amazing. Speaking to Rabiah we have so much in common. I'm writing my first play so I can help others like people have helped me.
What do you want the audience to take away with them after seeing "SPUN?"
I think the friendship more than anything. Events happen in the world which we talk about like terrorism and radicalisation. I feel the industry only represents this.  Why can't we talk about the more mundane things? I want to represent my friendship with my girls back in East London. I want South Asian girls to come and see this play and leave feeling they've actually felt represented. There's been no other plays about South Asian people living in London apart from 'Diary of a Hounslow Girl' that relates to current women. Why can't we have plays about South Asian girls being Londoners?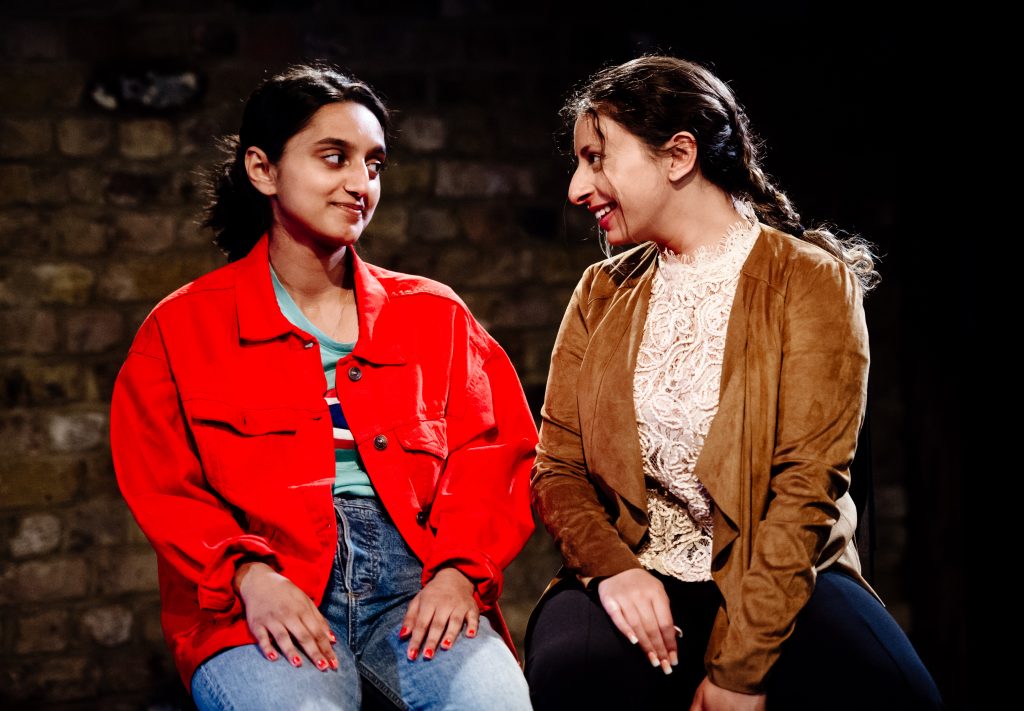 Rabiah Hussain
What inspired you to write the play?
"Spun" is some little anecdotal things from my life and people I have known. It's about two British Asian girls from a Muslim background. I wanted to write a story, not just about extremes, it's more of the day-to-day lives of these two girls who we meet, just as they finish university and about to embark on their careers. One goes to Central London and the other stays in Newham to become a teacher. It's about a number of subjects from; Race to class to friendship. I wanted to highlight different areas of London and the disparity and the microaggressions in the workplace. I wanted to look at how when something tragic happens in London it can affect someone sense of self. Which I've experienced. I wanted to highlight how that can affect friendship and how people start seeing themselves differently and how that can impact friendship.
Do you think we are stepping too far away from our traditional values to move forward?
I think that's one of the themes of the play. I think whenever something terrible happens in a city, people ask the question of consideration. Why do people stay in their community? Why don't we integrate? Actually, it's a two-way road. If we think about the history of immigration of Bangladeshi and Pakistani people who were invited here to rebuild England after the second world war. They came and lived in the places that were falling, places that had nothing and they had to rebuild. I remember walking into a shop in Karachi, India a couple of years ago and feeling like I was in a shop in Green St, Newham. It's so amazing to understand how that community and the generations before us came over and literally took what they knew and transported it over and built a community in England for themselves. They weren't given anything and told to work in factories, all the jobs that no one wanted. No one asked them to integrate and they lived in the most deprived boroughs in the country. So, it really fascinates me this argument of integration. I think what I've realised in these areas is a sense of community in these boroughs. However, when you step out of these boroughs into 'privilege' you start to feel very cautious. So, what can sometimes happen it becomes a complex, so you can go through stages in your life trying to brush off that identity, sometimes you come back to it and you realise it's your place. But where is your place? As, if you feel like that then, how do you feel when you go into the workplace particularly if it's a middle-class place?
Will British Asians particularly, first-generation women, see themselves in the play?
Yes, I do. I have really tried to reflect those microaggressions, they way they can affect you and how you respond to them and the world around you.
What obstacles did you overcome?
My family were very supportive and I was very lucky. The challenges I faced was breaking into the industry and my confidence within. I always felt like an imposter and I think even to this day it still feels like that.
What advice would you give others?
It's always a collaborative process. I was very lucky to be involved with The Tamasha playwrights program. It's a very unique, different structure and there's an ongoing support network. All the doors that have opened up for me have been in some way through Tamasha Theatre Company. You need that support, especially if you haven't grown in theatre. That's why I think these programs are very important. Especially for women of colour it's too difficult to do on your own. I also believe this needs to come from more mainstream theatres. People need to know there is a space for us.