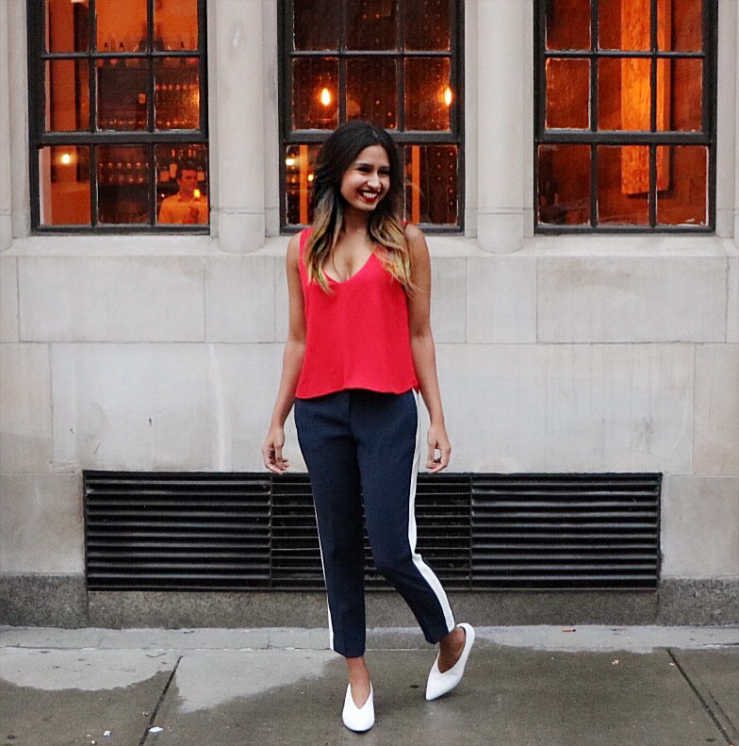 by Manisha Nair
This post was originally posted on ifstyledanced.com and republished with permission. 
Can't stop dreaming about spring!  If you haven't tried white boots this winter, you can move right on to white pumps. Next up on rewearability, my white Carla pumps from Jeffrey Campbell.
But before you indulge in all the details of the versatility of these heels, check out the short video below for a quick visual on how to rewear this not-so-classic white pumps. Enjoy!
Look 1:
Kicking off NYFW with Look 1: The Jeffrey Campbell Carla pumps with a Bloomingdales Aqua ruffled top and Levis Wedgie Icon denim.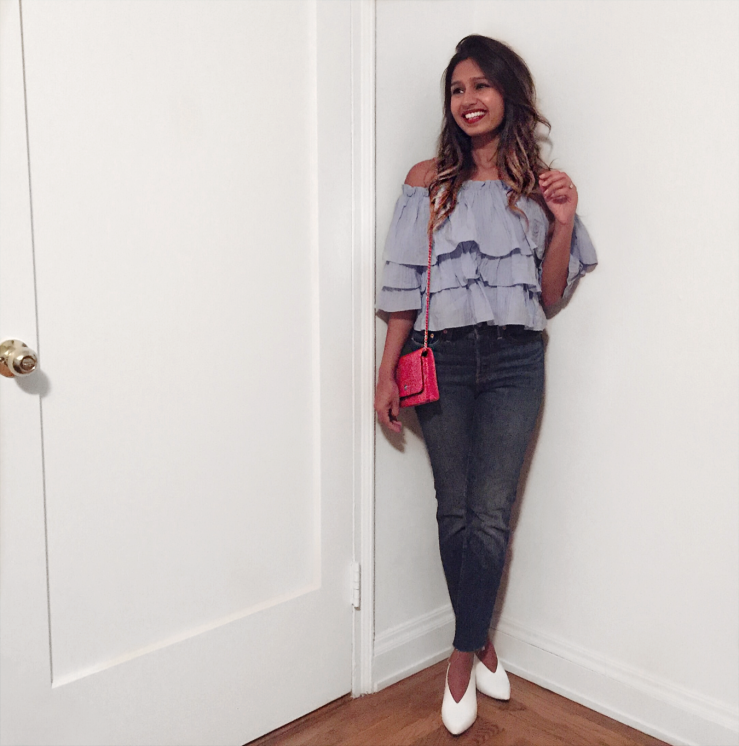 Look 2:
Hiding from the post snow-fall grossness: Look 2 pairs the Jeffrey Campbell Carla pumps with a t-shirt from Sundry Clothing and Aritzia Babaton pants.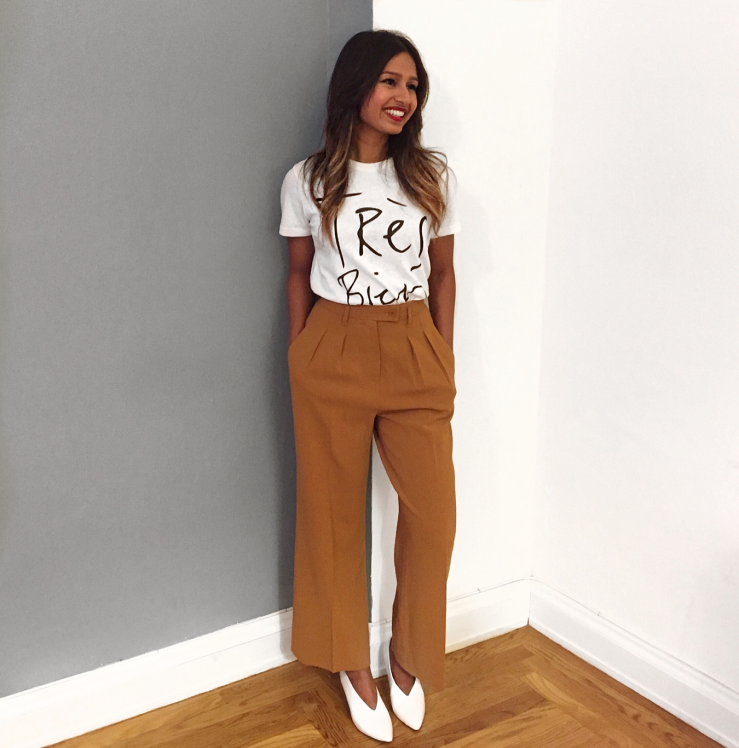 Look 3:
Look 3 at the Flying Solo NYFW presentation: The Jeffrey Campbell Carla pumps paired with Citizens of Humanity Liya distressed denim and my NOT top. I was in navy pants for the event but changed to show you how I'd wear the white pumps with distressed denim, as per the vid.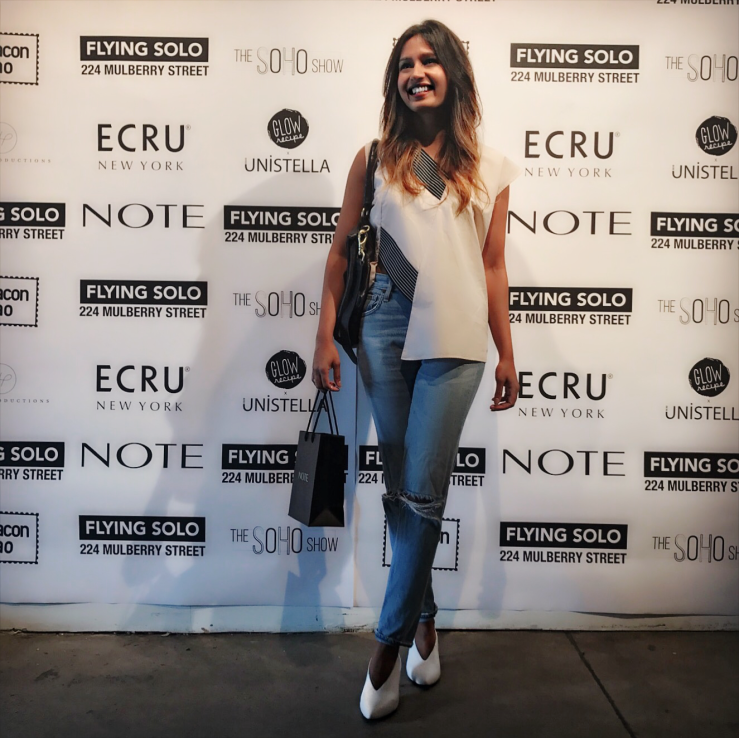 Look 4:
My Sunday shoe dance in Look 4: the Jeffrey Campbell Carla pumps with an American Apparel gingham wrap skirt and an Aritzia Talula crop top.
Look 5:
Warm laundry room vents make ice rain tolerable. Look 5 pairs the Jeffrey Campbell Carla pumps with Aritzia Babaton pants and a Wilfred Free blouse.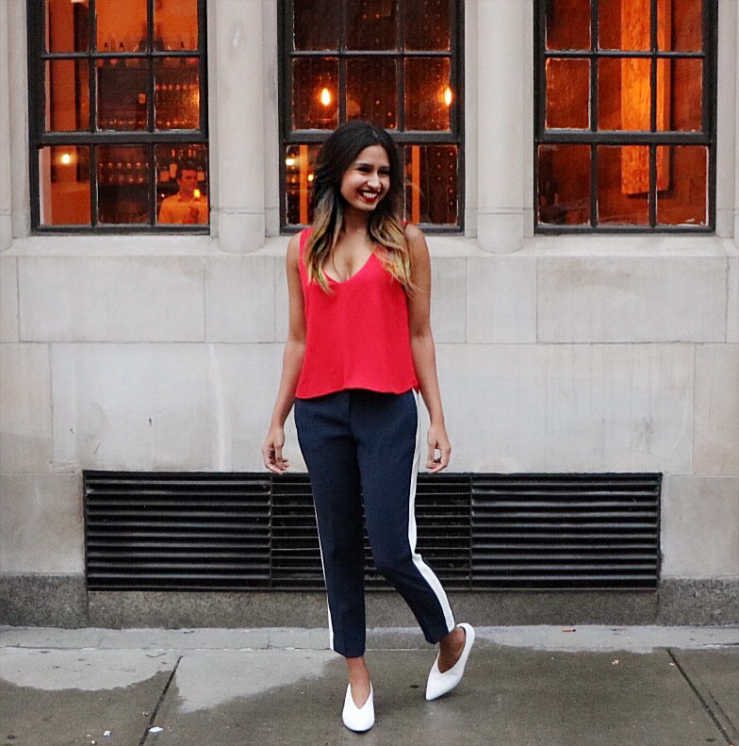 ---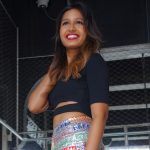 Manisha Nair is an NYC-based, globe-trotting founder of fashion blog, @ifstyledanced. A multi-disciplinary artist, Manisha was once told her fashion reflected her dance style— classic, but experimental. Manisha specializes in weaving statement pieces into your wardrobe creating versatile, elevated and unique combinations.