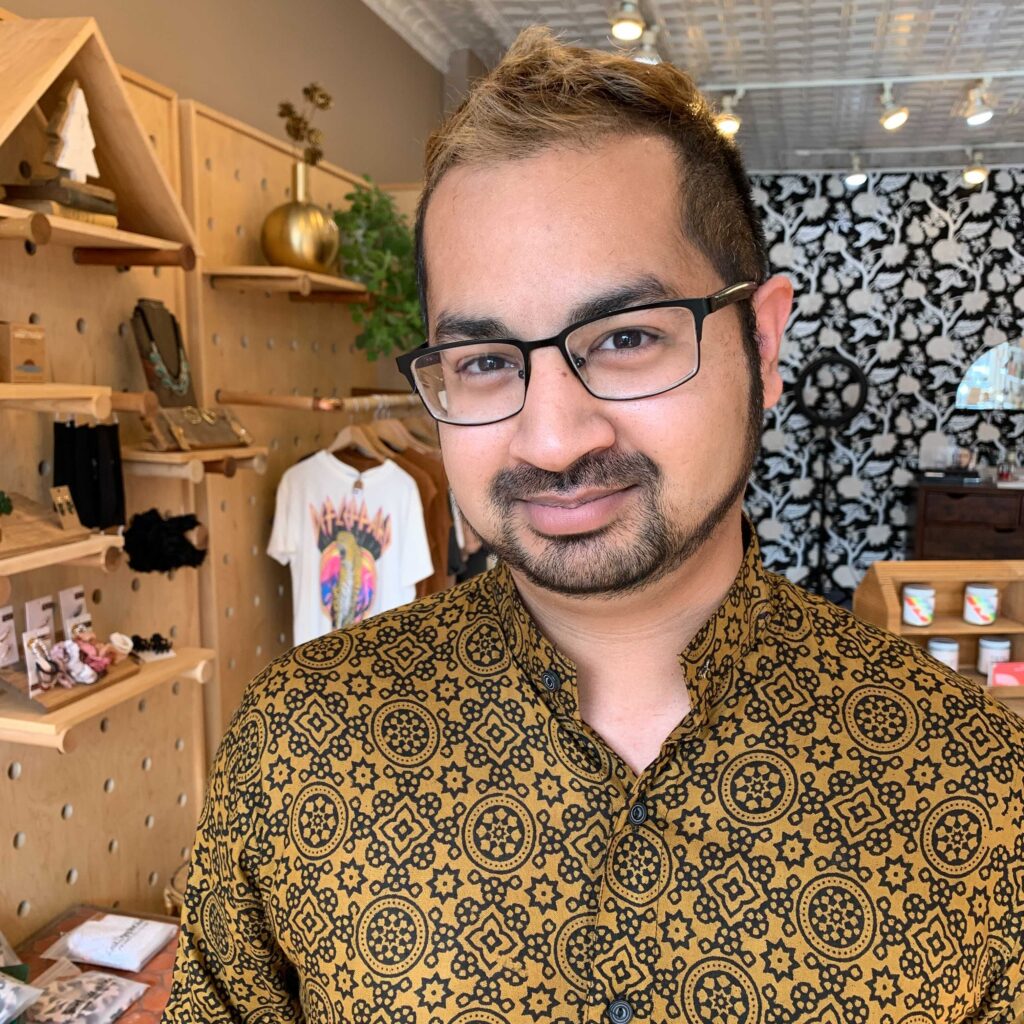 2020 tested my mental health in ways I never imagined, and I think it's safe to say I wasn't alone. Not once, though, did I seek out professional help.
Texts from my chosen family, hugs from my husband, and kisses from my dog were the bandages I wore to deal with a year of isolation, confusion, and anxiety, while covering up a lifetime of unresolved frustration and untreated trauma.
For as long as I can remember from my childhood, my grandfather would preach the same message from the pulpit every Sunday: "Jesus is the answer." As the closeted gay South Asian grandchild of a pastor, Jesus wasn't exactly my answer.
Turns out that part of the answer was therapy – an option I never considered growing up and actively refused as I got older. Despite pleas from my husband and from friends to give it a try, I insisted that I didn't need therapy.
But after I made the difficult decision to leave an eight-year career in journalism towards the end of last year, I found myself reflecting on what I had been neglecting: my health. A new job with better health insurance made it easier to start considering therapy. I can't stress enough how affordable, accessible medical care is needed for everyone, especially those who come from populations that are most vulnerable.
The first session was a blur. Tucked in the corner of my one-bedroom apartment, staring at yet another computer screen, I kept an open mind as I tried to unpack years of work in an hour-long session.
I was worried the money I was spending on the session was just going to waste.
I was worried about speaking my anxieties into existence.
I was worried I'd overwhelm my white therapist, especially with the parts tied to my brownness.
But, honestly, none of that mattered. My therapist made me feel in control of our conversation, and — most importantly — she listened. I found myself listening, too. Hearing me vocalize the issues that brought me to therapy — within the sessions themselves — was incredibly eye-opening.
But the questions persisted.
How do I navigate being gay and being Christian?
How do I deal with a distant family that was once magnetically close?
How do I manage the depression, anxiety, and trauma I've harbored for years?
How do I cope with the impacts of sexual assault and "conversion therapy?"
How do I encourage myself to keep going?
How do I will myself to succeed, despite my instinct to self-sabotage?
How do I encourage myself to keep going?
As we wrapped up, my therapist smiled and asked, "Same time next week?"
I didn't hesitate. And now, it's been four months.
My journey is still very much unfolding, and I wish I had started earlier. But the point is I'm here now. And I'm not stopping. So, follow me on this journey, as I discover more about myself.