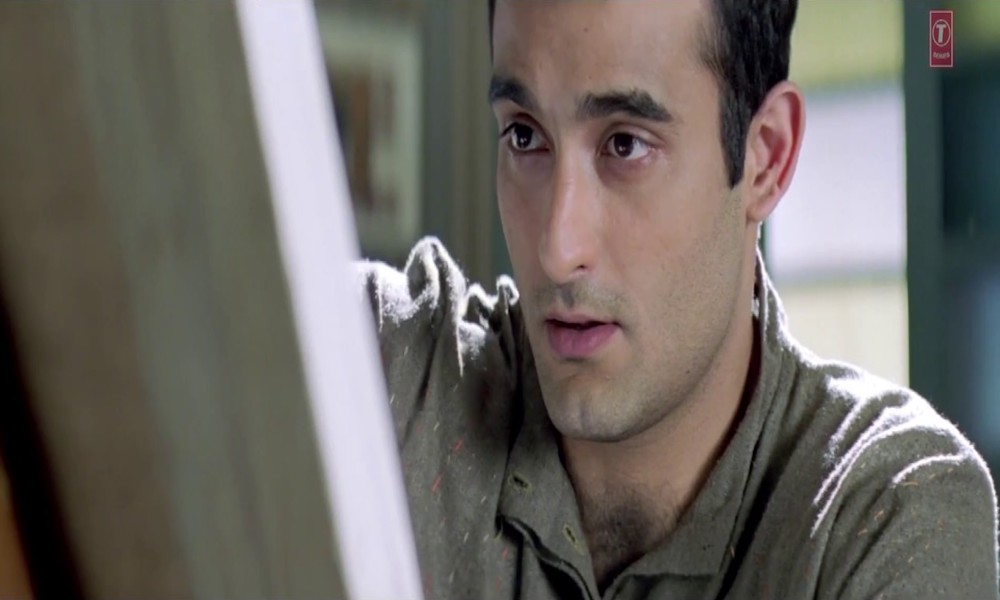 I remember the first time I saw "Dil Chahta Hai"—I was probably 17 years old. As a Pakistani, I wasn't really into Bollywood movies at the time. It was probably because "Kuch Kuch Hota Hai" had put me off the concept of love; where the girl gets the guy, but she's the second choice. Or because only "leading men" like Salman Khan grace the screen. Or worse, because there is some conflict between two characters; ones from India and the other Pakistan, and they just can't seem to make it work.
Whatever the reason may be, the grand appeal and hype behind "Dil Chahta Hai" was a concept I didn't understand at the time.
But fast-forward to my 20th year—right after I had moved to the UK for college and had really gotten into Bollywood movies, especially the oldies from the 1980s and onwards, I realised they were the closest link to my culture and the Urdu language back home.
So I made the decision to re-watch "Dil Chahta Hai" and boy, did I get all the feels. (At this point, I would like to give a shout-out to Farhan Akhtar for creating such a simple film about friendship but one which Bollywood desperately needed.)
The dialogues, the spontaneous day trip to Goa, the strong friendship between the main characters and the concept of relationships and love were everything I admired about the movie. But the thing which stuck out the most was the character of Siddharth Sinha, "Sid," acted out beautifully by Akshaye Khanna.
Sid, a young man in his early-to-mid 20s mostly dressed in blue or white kurtas and jeans, was a character written just for Khanna. Khanna is the only actor who's able to pull off the introverted, profound and witty character that is Sid.
Sid is different from his impetuous friends. His screen time, though limited, is full of depth and ardour. His passion for art, which he uses as a medium to express thoughts he couldn't otherwise say, portrays his philosophical side and contrasts sharply with the rest of the film and its humorous take on life and love.
His story, it almost seems, is individual from the entire film. It's one that viewers will remember the most (probably) when they recall it later on.
Sid's take on love is different from his friends Akash's and Sameer's; he is the kind of guy who is okay with unrequited love. In the film, his object of affection, Tara, played by the lovely Dimple Kapadia, is a divorcee, an alcoholic and the "older woman." Sid's affection for Tara is evident through simple acts like showing her his pieces of art, keenly listening to her interpretations of his work, or feeling ever so grateful to sketch her.
Sid falls in love wholly and purely. He doesn't look for physical intimacy and reciprocation from Tara. He doesn't seek his mother's approval. He just wants to be in love and be open and vulnerable to all the feelings and emotions coming his way.
Even at the end, when Tara falls ill and spends her last moments with Sid by her side, Sid's acceptance of pain and heartbreak is incredible. It doesn't matter to him if Tara passes without ever returning his feelings, because for him, just being on the journey of loving her was sufficient.
And that is what's refreshing: not seeing a guy chase after a girl, make inappropriate passes at her despite her saying no multiple times, and being every so whiny. We just see a man in love and respecting his lover's feelings.
Sid is a refreshing character who stuck out to me because after years of seeing immature, somewhat clingy men chasing after women or playing mind games with them, he, as cheesy as it may sound, is a man and not a boy. He has the combined emotional depth and more of both Akash and Sameer. It's endearing how his displays of emotion are so controlled, yet ever so free. Although a joyful character and just a genuine guy who enjoys having a laugh with his friends, Sid stands out through his mature take on love.
After rewatching "Dil Chahta Hai," I only leave with memories of Sid stealing my heart. Perhaps it was the brilliant writing of his character or the execution by Khanna, but I feel that this is a call for more characters like Sid; introverted and brooding, but kind and intelligent at the same time. Is that too much to ask, Bollywood?
---
The opinions expressed by the guest writer/blogger and those providing comments are theirs alone and do not necessarily reflect the opinions of Brown Girl Magazine, Inc., or any employee thereof. Brown Girl Magazine is not responsible for the accuracy of any of the information supplied by the guest writer/bloggers. This work is the opinion of the blogger. It is not the intention of Brown Girl Magazine to malign any religion, ethnic group, club, organization, company, or individual. If you'd like to submit a guest post, please follow the guidelines we've set forth here.