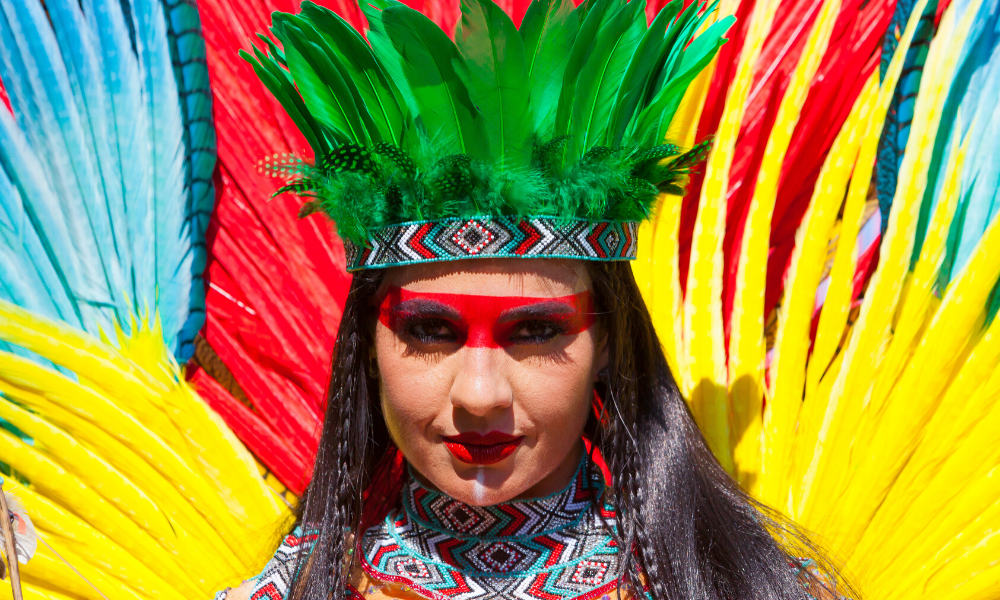 As a British Indo-Caribbean woman, this year's annual Notting Hill Carnival in the summer — an annual event held on the streets of Notting Hill — and Black History Month got me thinking a lot about my own culture and identity. Every year we gear up both during summer and the beginning of autumn to celebrate both the best of Caribbean heritage and the black community. 
For two days, Notting Hill sets West London alive with bright costumes and floats, soca and calypso music and mouth-watering food. Communities really do come together for unparalleled fun. Everyone is welcome and over the years this carnival has expanded to incorporate aspects from different cultures. As successful and widespread as it is, often we forget to acknowledge Indo-Caribbean heritage and the role it plays when we celebrate the region. 
The absence of what is a big part of the Caribbean doesn't just occur during carnival — it's absent when we talk about the Caribbean as a whole — when the Caribbean is represented in mainstream media and when we think about people from the Caribbean. Self-identity forms associate the Caribbean with the black community, even though it's estimated that more than 2.5 million people in the Caribbean are of Indian descent. 
However the blame for the lack of education and awareness around this group of people isn't just with mainstream media or other ethnic groups — a big reason is the lack of voices from the Indo-Caribbean community to properly represent themselves. We aren't as connected to our roots and as a result, don't uphold much of what makes us who we are within the region. 
The truth is we are part of the reason why this branch of the Caribbean faces erasure when the history of how Indians came to be in the Caribbean isn't too different from the black community. 
Between 1838 and 1917, more than half a million Indians were brought to the Caribbean as indentured workers to tend to sugar cane plantations following the abolition of slavery. With it being illegal, and former slaves now emancipated, the British needed cheap labourers and so designed a new system of forced labour, which very much resembled enslavement. 
We don't speak about this enough in our community and it's always perplexed me as to why that is. Is it denial and the fact that the Indo-Caribbean community don't believe that they were caught in a system similar to slavery? Or is it down to that notion of shame at the idea that they were moved around and treated like second-class citizens? That the promise of a new life and the opportunity to make money to take back to India ended up being a lie. 
A 2017 research paper titled "Exploring Honour and Shame for South Asian British Muslim Men and Women" for the University of Manchester by Nasreen Mansoor explores the origins of shame within the South Asian community. Secondary research shows that there is a worldwide issue pertaining to shame and isn't just isolated to the South Asian community. Mansoor writes,
According to Vandello and Cohen (2003) there is a difference in how much importance is attached to the construct of honour in cultures around the globe. Despite this differentiation, almost all cultures place value on honour defined as virtuous behaviour, good moral character, integrity, and altruism, and this ideal holds for males as well as females.
Could it be that while shame is often spoken about when it's surrounding mental health, equality and marriage, there are deeper issues that date back to colonialism which now influences even how some first-generation immigrant parents behave in a western environment?
The truth is, there is no shame in our history at all. Shunning this reality actually hinders us from progressing as West Indians. We are the ones that are accelerating our cultural erasure by not embracing the nuances that distinguish us as Indo-Caribbeans. We have largely disconnected from the aspects that make up our heritage and identify more with aspects that are synonymous with the afro-Caribbean community and the mainstream representation of the region. 
We are the ones that should be changing the narrative and introducing new threads of information about our heritage — like Pepperpot being the national dish of Guyana, the fusion of Bhojpuri and local Caribbean music that makes up an entire genre known as Chutney music, which is often played at weddings and celebrations. Instead, we overlook them in favour of a more mainstream slice of the Caribbean — think jerk chicken, rice and peas and dancehall/reggae music. 
We claim to be from the Caribbean but the version of the Caribbean we're proudly claiming is predominantly from the Afro-Caribbean culture, which has become profitable and trendy in this day and age. As second-generation immigrants, we're more assimilated to western life — but is this at the cost of our culture? 
At this stage of my life, I love hearing about what life was like in Guyana for my parents and grandma. I enjoy hearing how connected their villages were, how the community looked out for each other, how they essentially lived as one without regard to religion and socioeconomic circumstances.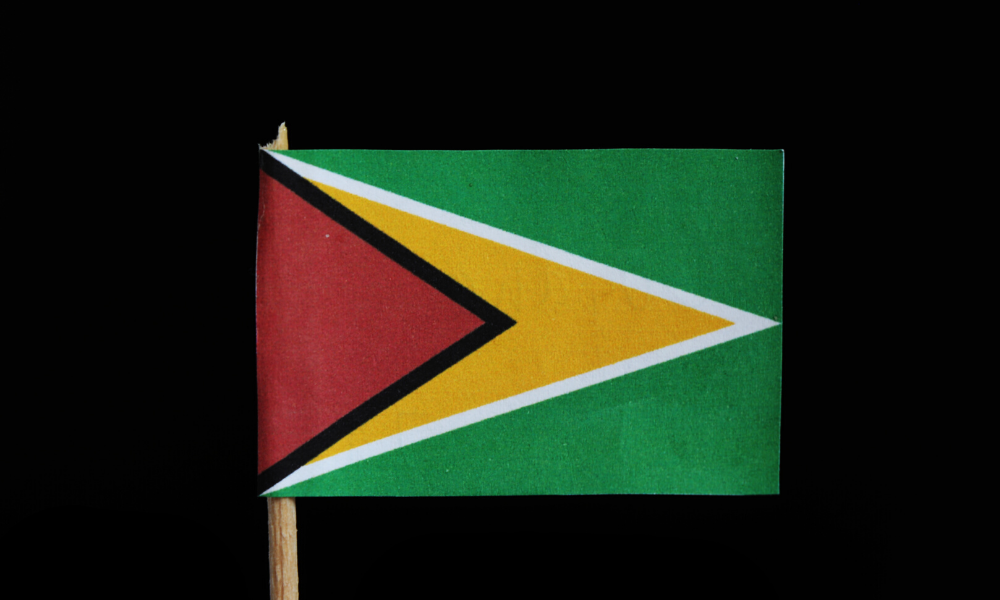 This means first-generation immigrant parents are the ones instilling and upholding our culture and history. After they're gone, then what? Culture and representation is such a hot talking point in the mass media, but when we look at this on a granular level, as we grow and eventually start our own families, what is it that we're going to pass down to them?
When you look at Black and Hispanic communities, you can see that they are proud of where they are from and don't run away from their history — so why do we do it? There is such a strong sense of identity and they're proud of it. Black History and Hispanic Heritage months are opportunities where the community not only educates about their background but also promote achievements and progress being made.
Perhaps it's because there are points of representation in the mainstream that these communities can turn to. For Afro-Caribbeans, there is Rihanna, Nicki Minaj and Lewis Hamilton to name a few references. The Latino community also have success stories in Jennifer Lopez, Cardi B and more recently Alexandria Ocasio-Cortez. 
When it comes to South Asian representation, there has been traction and recognition in the form of Priyanka Chopra and Mindy Kaling, however, when we look at the Indo-Caribbean community specifically, there aren't any figures on that level we can relate to. 
This is why movements and events like Indo Caribbean London, which took place over the summer were crucial to bringing awareness to Indo-Caribbean culture to the mainstream. We need more people like founder Chandani Persaud, to step up and showcase the aspects that make us who we are. 
We can do this in a number of ways as well — learn how to cook signature Indo-Caribbean dishes, share our food with people outside of the community, support businesses run by Indo-Caribbean's or that promote the culture, and if you want a real authentic experience, visit the West Indies. Many of us haven't been back to our parents' home and that is also a big gap in our identity and understanding of who we are. Only then can we progress — exactly how Notting Hill carnival has.
Claudia Jones created Notting Hill Carnival in 1959 in a bid to ease race relations between British residents and Caribbean natives. The editor of The West Indian Gazette, Jones featured calypso performances and a Caribbean Carnival Beauty Queen contest. According to the official website:
That first event in 1959 spurred on the yearly carnival that includes a large parade with speakers lining its route sharing Caribbean history, colourful and vivid representations of Caribbean traditions, and countless displays of the Technicolor wares of this island nation. Revelry includes parties, foods, and tropical drinks, many centring on favourite ingredients like rum.
As years have gone on, the carnival has opened itself up to showcasing and celebrating other cultures and communities. It's done so on the premise of staying true to its purpose. It really highlights the melting pot of communities in London and has welcomed others with open arms. Indo-Caribbean's have the potential to be a distinguished community, but this can only happen once we start to embrace our history and ourselves.