by Anjali Bhakta – Follow @anjaliib 
Is it safe to say that the winter holidays always influence our choice of what lippies to wear? I think so! You can always play safe and rock the go-to seasonal shades like the deep reds, berries, and darker pinks—these shades are evergreen. But how about being a bit experimental this year?
This holiday season is all about experimenting with your look and doing the impossible. So yes, that includes sporting some new winter lipstick colors for your next festive party.
Need a  hand picking something out? I gotchu! Below is a list of the new winter lipstick colors you should try out for the holidays, and even surprise the best girls in your lives with as a stocking stuffer!
1. Maybelline's 'Gunmetal'
[Photo source: Pinterest]
'Gunmetal' is a metallic blue shade, perfect for those who are willing to make a statement with a brand new lip color and is ideal for both a day and night look. Since this shade comes in a matte formula, make sure to stay hydrated and prep those lips to give you a flawless look!
2. L'oreal Color Riche's 'Saucy Mauve'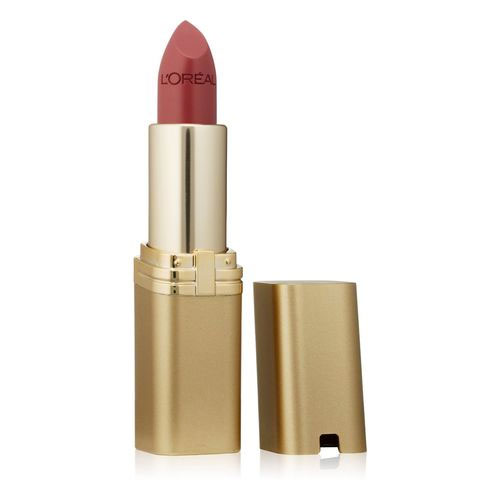 [Photo source: Pinterest]
The perfect mixture of confidence and natural 'Saucy Mauve' is for all the ladies who can pull off any lip color! Here's a tip for all my dusky beauties: Try applying this shade with a brush, or add a tiny bit of foundation to your lips, to ensure the shade comes out just perfect! And, if you're really feeling the experimenting thing, then feel free to apply a clear gloss over the color for a shiny finish. Winter never looked so saucy!
3. NYX Soft Matte Lip Cream in 'Havana'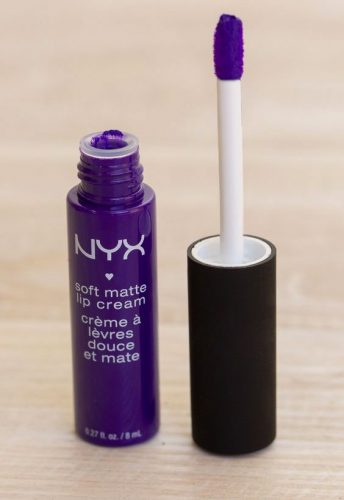 [Photo source: Pinterest]
Havana oh-na-na…if that song didn't come to mind when you heard of this shade, then ladies, you are officially on a mission. 'Havana' is a purple shade with blue undertones—perfect to get rid of the summer blues! If you're out on the town for a few festive drinks, then get into your pretty black dress and take this new shade on a stroll where you will be dancing the night away to Havana.
4. NYX Lip Lingerie in 'Exotic'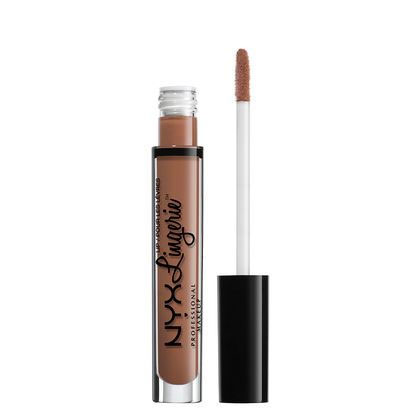 [Photo source: Pinterest]
The lip lingerie collection consists of nudes, reds, pinks, and mauves that you normally wouldn't consider for the holidays. 'Exotic' is a warm mahogany red giving off a more brownish-red/pink hue. Match it with the perfect lip liner, and you will notice that just like all other winter lipstick colors, this one does not disappoint, either.
5. Revlon's Colorstay Overtime lip color in 'Ultimate Wine'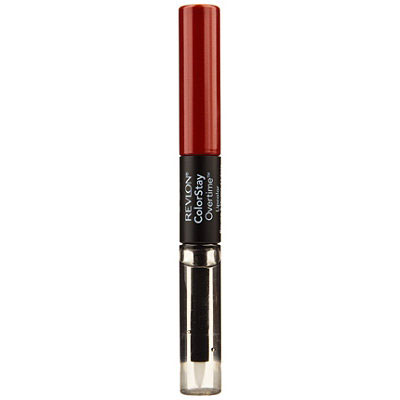 [Photo source: Ulta]
You can't do the holidays without wine, right? So, for those of us who love wine, this shade is all about you! 'Ultimate Wine' is a neutral pink look that is perfect for any occasion. You can rock it to your year-end work party and then again at the annual family Christmas get together. 
[su_divider]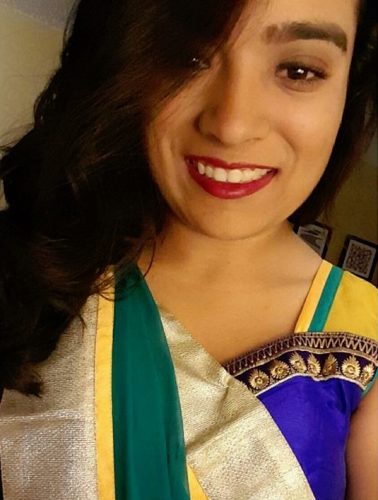 Anjali Bhakta is currently a business administration major who loves to sip on iced coffee and aims to travel the world. She grew up watching Bollywood films and can be found catching up on the latest Bollywood music and staring at photos of puppies! (Bhakta and her cousin are secretly avoiding marriage to open up a dog sanctuary).