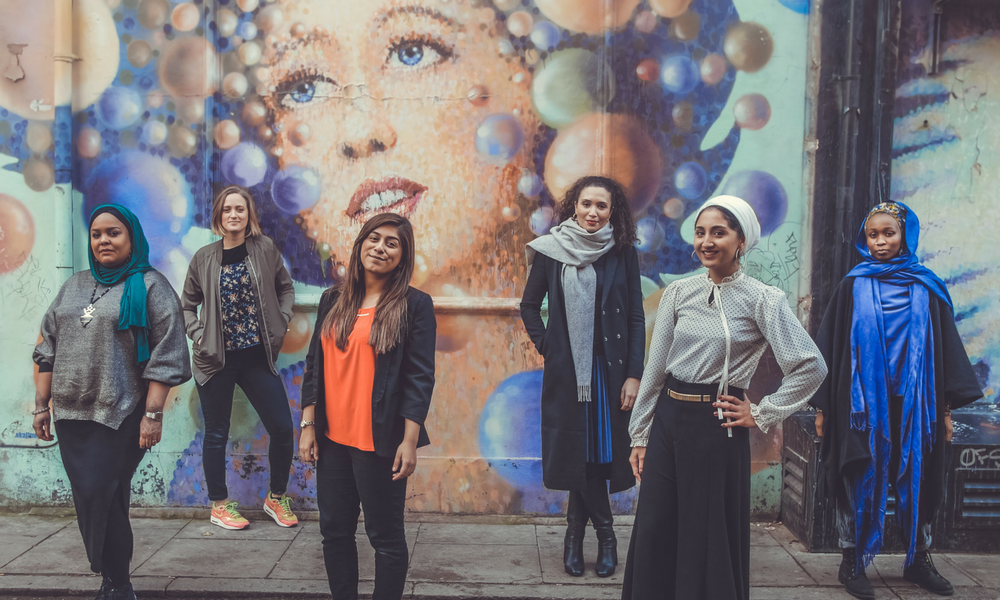 British Muslim TV is a fresh, modern platform especially catering to Western Muslims, with exciting and entertaining content accommodating all age-groups within the demographic. We sat down with Sabah Choudhry, producer and lead presenter, and chatted about her new show "Women Like Us"— now airing on British Muslim TV.
Please tell us a little about "Women Like Us" and British Muslim TV, for those who are new to it.
"Women Like Us is a brand-new women's lifestyle magazine show that marks, commemorates and celebrates the voices of British Muslim women. It's created, and led, by a diverse range of Muslim women from various cultural and work backgrounds."
How did the idea of "Women Like Us" come about?
"We'd played around with the idea of a women-led panel show at British Muslim TV for a while. So many of the women I work with, like myself, were sick of constantly seeing the same one-dimensional representations of Muslim women as often meek, unfulfilled housewives with no ambition, drive or personality. My fellow production team and I often watch lifestyle programmes like 'The View' and 'Loose Women', and what we particularly liked about these formats was that while the ladies had a laugh and spoke about a range of issues, they were able to stay authentic to their personalities and their interests throughout the conversations. We wanted to create a similar safe space for Muslim women — and Women Like Us provides just that."
Why do you think there for was a need for such a platform, and as a movement (and as a young British Muslim), what does it mean to you?
"'Women Like Us', as a movement, is revolutionary. For far too long, Muslim women have continually been spoken about and misrepresented in mainstream culture, politics and media. 'Women Like Us' is a fierce rejection of this limiting narrative and gives Muslim women the space to define and own the issues that affect them on an everyday basis."
How do you tackle problems and issues as a British Muslim woman?
"How we tackle each issue is, of course, relative to the situation. However, I try to approach every situation I can with a calm head, patience, and a rational mind. We use the master's tools to deconstruct the problem and hold our own, and slowly but surely, we will be more (and better) represented in society at large."
Are personal experiences going to be shared by the panel and guest speakers, as the show progresses?
"Oh yes! Every conversation combines and nicely synthesizes real life events, with theory, anecdotes, banter and more."
What are some of the sensitive but important topics covered on the show?
"A few themes we touch on include, but are not limited to, 'halal' dating, divorce, the stigma around mental health, impossible beauty standards, conversations on how halal is 'halal', identity, gender, rampant Islamophobia, counter-extremism, Islam in the 21st century and more. We really don't hold back!"
A lot of the times, the line between religion and culture is pretty badly blurred. How do Muslims, especially young Muslims, raise their voice on such issues?
"From my experience, perhaps in response to the rise in Islamophobia post 9/11, I've found that more and more young people I know are turning to scholarly/more universal understandings and teachings of Islam — in contrast to the more 'village'/'cultural Islam that some of our parents and grandparents may subscribe to. As a result, more of us, including myself, are beginning to distinguish between the two realms — what is 'cultural', for example, may not necessarily be Islamic. Pakistani weddings are an example of this.  At some weddings I've attended, as the bride leaves to join her husband and his family— the 'rukhsati'—family members and friends occasionally opt to throw rice over the couple. This is a remnant of Hindu culture from when we were all living in India — it is not an Islamic tradition. I'm of the opinion, however, that cultural mixing and borrowing (with the right intentions and practice) is a beautiful thing and should be celebrated — we shouldn't be so black and white about what we label "bid'ah" (innovation). It's all relative. However, saying this, it is important to further nuance the discussion and also bear in mind that we are a culturally diverse Ummah, and our lived experiences of Islam will only ever be through our highly loaded, cultural lenses. While there may be an attempt to distinguish the two, culture will always inevitably impact how one's religious practice manifests."
Finally, what can the audience expect from upcoming episodes?
"Expect heated, politically charged, taboo and myth busting episodes with Muslim leading at the forefront owning the narratives that make up our political realities. Enough is enough!"
Check out 'Women Like Us' every Thursday at 8PM GMT on British Muslim TV — available on UK television Sky 845, or via live stream on britishmuslim.tv
---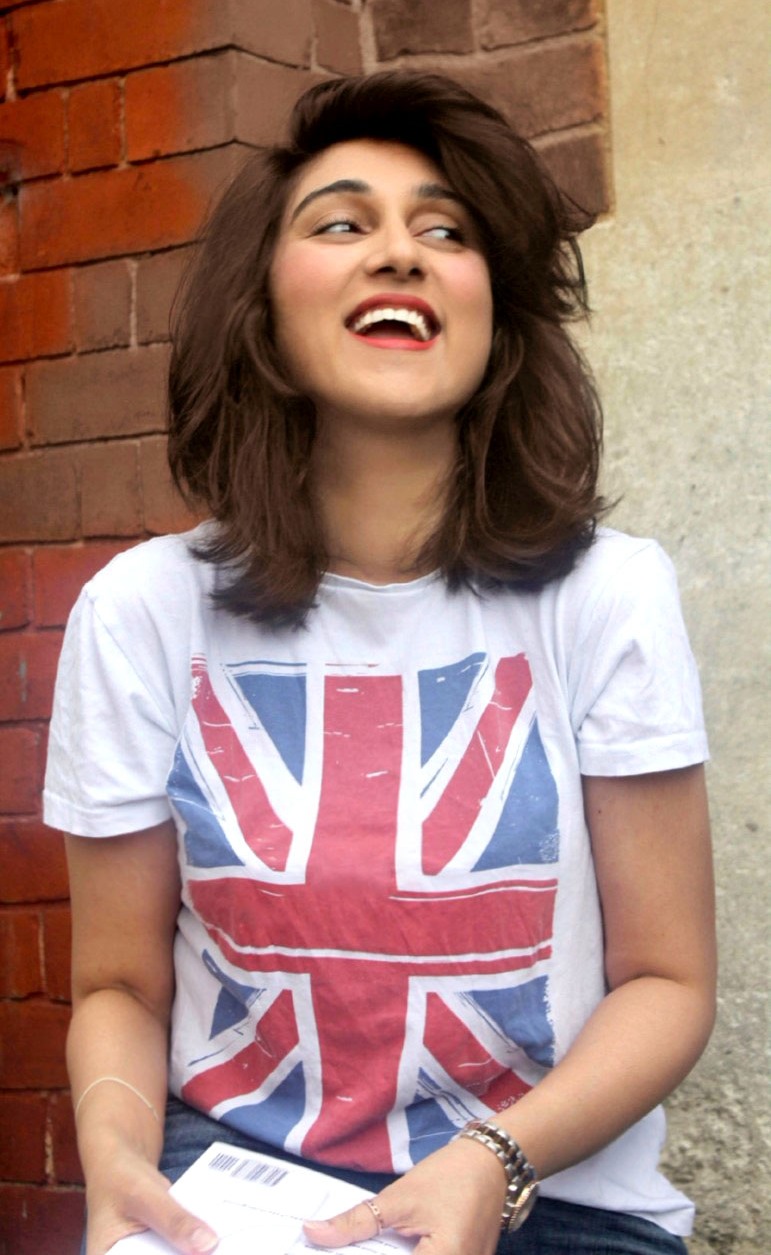 Deskbound by day and travel bound all other times – Queenie thrives on her weekly dose of biryani and chilli paneer. She recently released her first book called The Poor Londoner, which talks about comical expat experiences people face worldwide – as well as her own as a Londoner. Currently a Postgraduate at the University of Oxford – she is further pursuing her passion for Journalism and Creative Writing. Queenie is often found photographing the streets of London; is a huge fan of leather jackets and red lipstick, frequently binge-reads the Harry Potter books and loves cuddling furry little animals. She can be found on Facebook and Instagram.