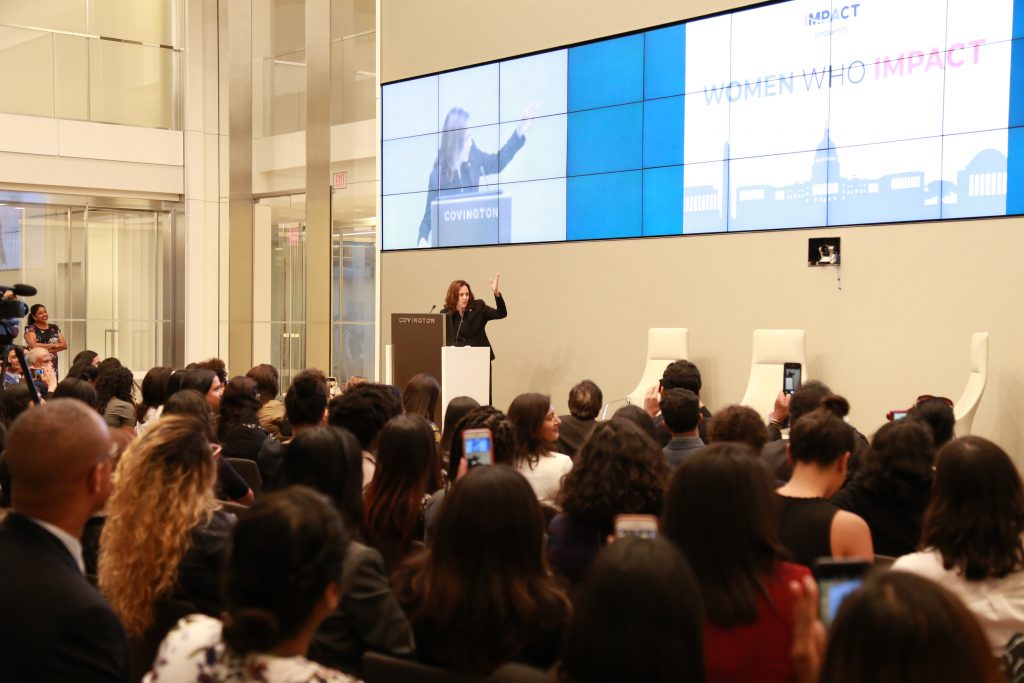 A cohort from Brown Girl Magazine was in attendance at the "Women Who Impact," event, geared toward celebrating "the Indian American women advocates, influencers, and power brokers leaders shaping — and leading — our political and policy landscape."
The event was held by IMPACT, an organization founded with the mission of increasing the representation of Indian Americans in all levels of government and in the policy ecosystem.
IMPACT asserts that despite attaining a high level of professional success in the American diaspora, Indian Americans are underrepresented in policy, politics and government, which then leaves the unique perspectives of this group out of decision making and the needs of Indian Americans unaddressed.
IMPACT seeks to bridge this gap in two ways: through it's non-profit arm, the Indian American Impact Project—which aims to build a national network of Indian Americans leaders at all levels of government— and through the Indian American Impact fund, a political action committee (PAC) to strengthen political giving by Indian American donors.
The power packed line-up of speakers began with Congresswoman Pramila Jayapal (WA-07), who kicked off the event with a discussion moderated by Meena Harris, founder of the Phenomenal Women Action Campaign.
Unlike many who typically run for Congress, Jayapal didn't have experience on the Hill or as a campaigner and never really saw herself running for elected office either.
Instead, she came from the world of organizing and activism and decided to run for office because she believes that the philosophies and approaches which are fundamental to organizing ought to permeate elected office as well. Specifically, she believes in amplifying grassroots perspectives to weigh in on the larger issues facing our country.
Jayapal also discussed the importance of bipartisanship which can sometimes be found in the most unexpected of ways. One such example was the South Asian Heart Health Awareness and Research Act she co-sponsored with Republican Joe Wilson (SC-02).
Jayapal recounted a humorous story of one day, seeing a photo in Wilson's office of him in front of the Taj Mahal, which then sparked a conversation about his trip to India and his appreciation for Indian culture. Next thing she knew, this photo became the catalyst for their discussion on Cardiovascular Disease risk in people of South Asian origin and led to the idea for the bill.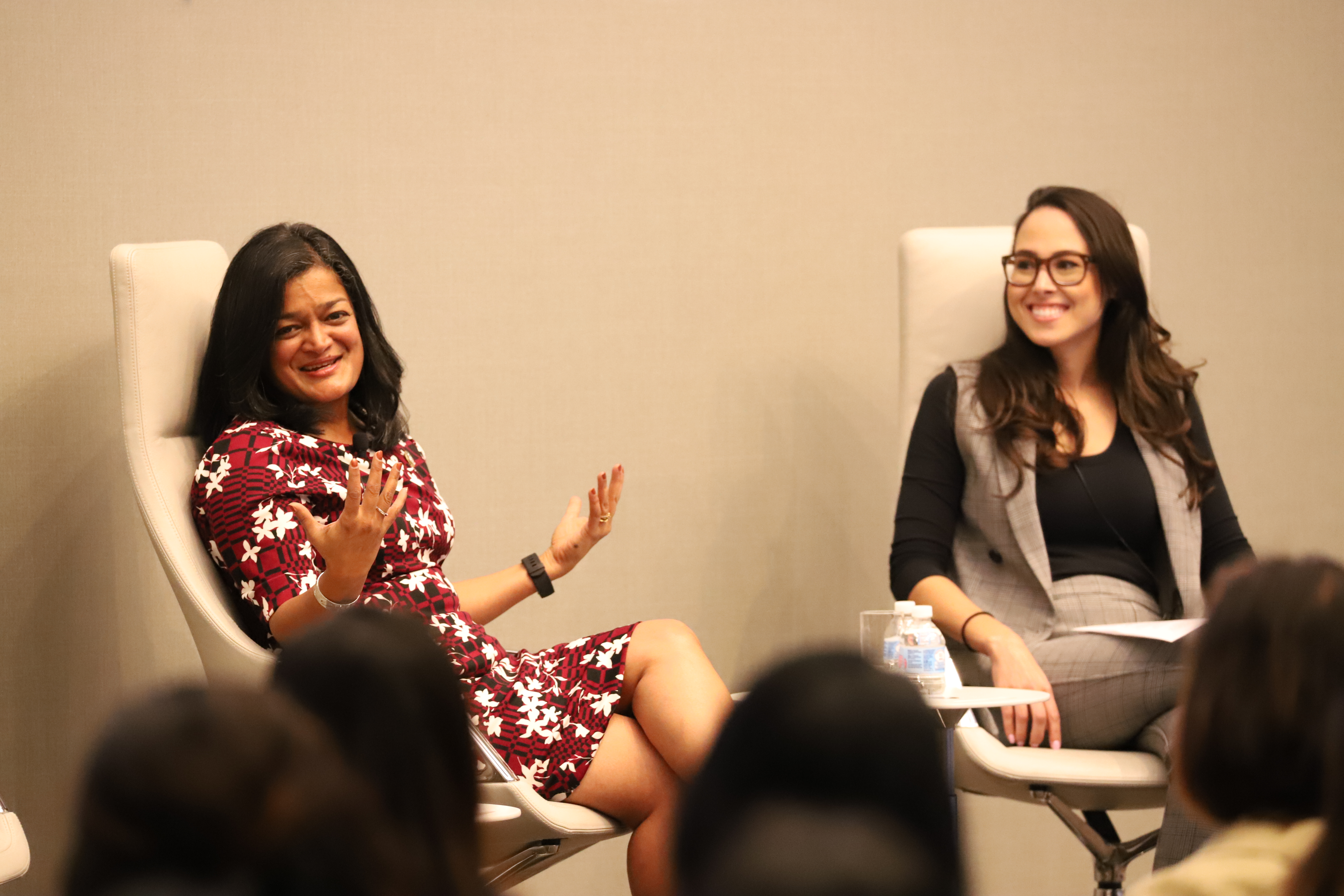 The South Asian Heart Health Awareness and Research Act provides grants to states to promote awareness and research on cardiovascular disease and type 2 diabetes, in South Asian communities in the United States.  
Jayapal's session was followed by remarks from U.S. Senator Kamala D. Harris who delved into her unique background.
As the daughter of a Black father and Indian mother who met at UC Berkeley during the Civil Rights Movement, and as the granddaughter of an Indian freedom fighter— she talked about how their bold activism and life choices have shaped who she is today and how she eventually was able to become the first woman and person of color to hold the Attorney General's office in California.
Harris, speaking to a group of mostly Indian Americans, also talked about the importance speaking your truth with confidence and courage, especially in rooms where you might feel like you have little in common with others.
 "When you are the only one who looks like you, or has had the perspectives that you have had or experiences that you have, don't you dare sit in that room and feel alone, don't you dare sit in that room and let anyone make you feel small. We are all there with you"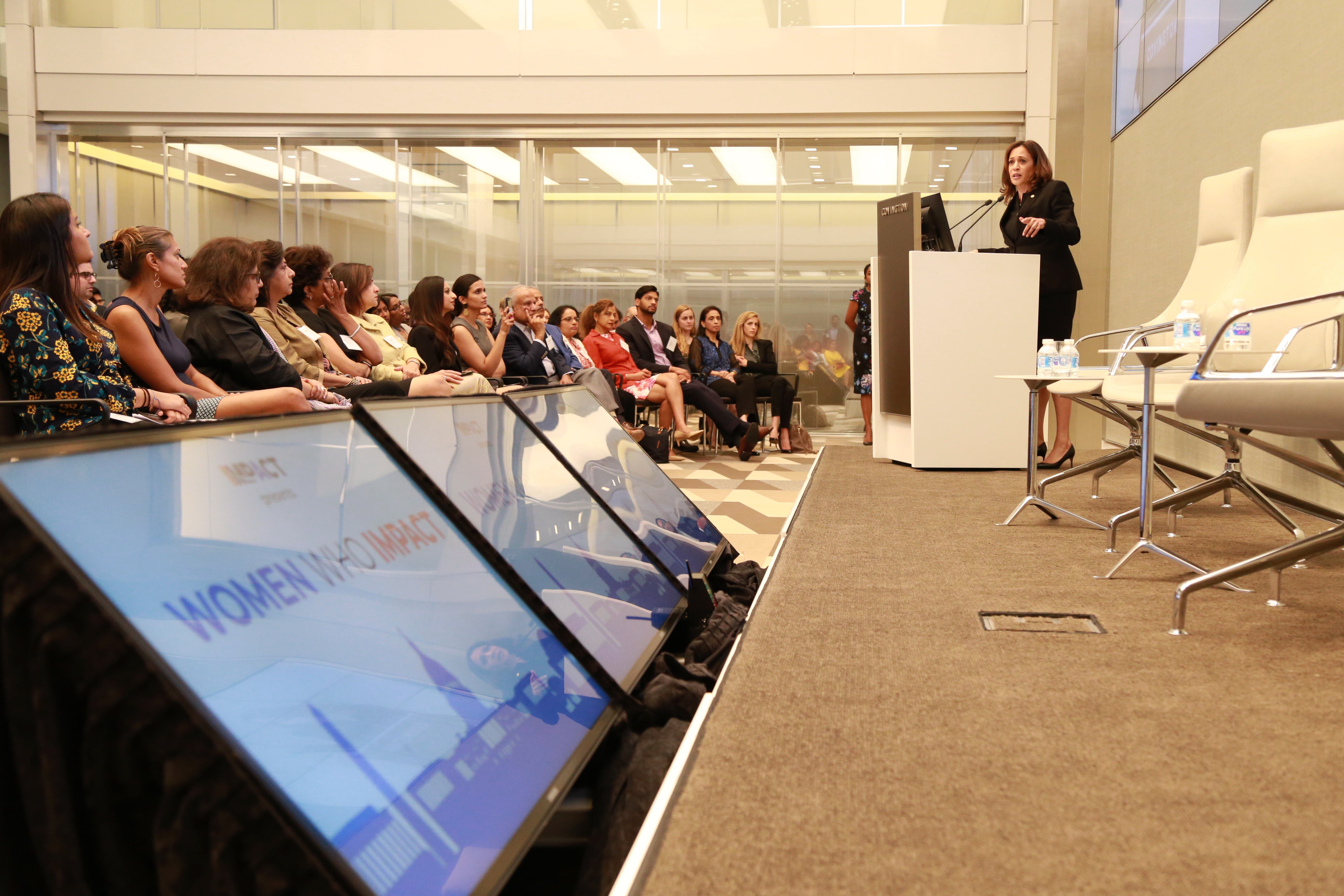 After remarks from the congresswomen, there were two panels, one with Seema Nanda CEO of the Democratic National Committee and Neera Tanden, President and CEO of the Center for American Progress.
Neera Tanden talked about how being an Indian American can be a multifaceted identity and can bring the experiences of being an "immigrant minority, racial minority, and often a religious minority to the table."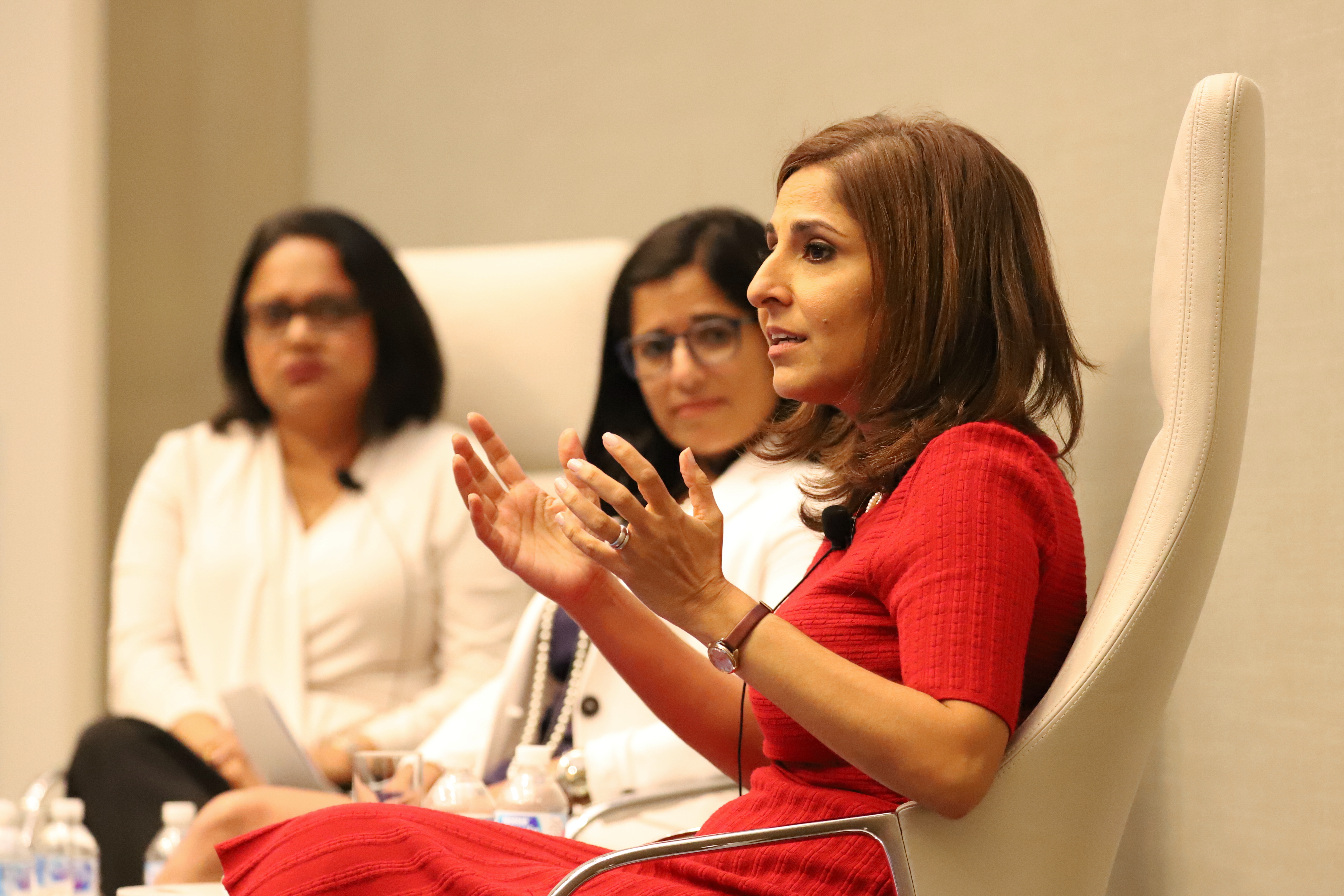 The event ended with Nisha Biswal President of the U.S. India Business Council and Vanita Gupta, President and CEO of the Leadership Conference on Civil and Human Rights moderated by Samhita Mukhopadhyay, Executive Editor of Teen Vogue.
Vanita, as an activist, offered advice for up and coming Indian American leaders to be authentic and not calculated wherever they go. She also emphasized the need to take an intersectional approach to looking at issues.
Overall, the evening left attendees energized, primed to take action ahead of the November midterm elections and set the stage for more political involvement and leadership from Indian Americans in the future.